General Information
Tour Highlights
Get into Mongolia BBQ dinner
One step closer to the majestic wildlife of Mongolia
Head to fantastic highlights of China
Experience the traditional cuisine of China
Tour Details
Duration: 11 Days/ 10 Nights
Start/ End: Ulaanbaatar / Beijing
Tour Route: Ulaanbaatar – Dalanzadgad – Khongoryn Els – Gobi – Bayanzag – Moltsog Els – Ulaanbaatar – Beijing
Tour Type: Tailor-made tour
Tour Customizable: Definitely! Tell us your interest
Vehicle: private air-conditioned vehicle and licensed driver
Guide Service: private English-speaking guide
Tour Departure: No fixed departure. Anytime you wish!
Brief Itinerary
Mongolia
Day 01: Ulaanbaatar Arrival
Day 02: Discover Dalanzadgad
Day 03: Discover Khongoryn Els
Day 04: Discover Gobi
Day 05: Discover Bayanzag
Day 06: Discover Moltsog Els
Day 07: Back to Ulaanbaatar
China
Day 08: Beijing Arrival
Day 09: Discover Beijing 1st Day
Day 10: Discover Beijing 2nd Day
Day 11: Beijing Departure
Full Itinerary
Day 01: Ulaanbaatar Arrival
Welcome to Ulaanbaatar, Mongolia's capital and largest city where nomadic Buddhist tradition and Soviet-era architecture meet. Upon arrival at the airport, meet with your local tour guide and transfer to your hotel. Depending on your arrival time, the rest of the day is at your leisure – perhaps head to the sprawling Sukhbaatar Square or the National Museum of Mongolia for a history lesson if you have time. This evening you'll enjoy a Mongolian BBQ welcome dinner with your group.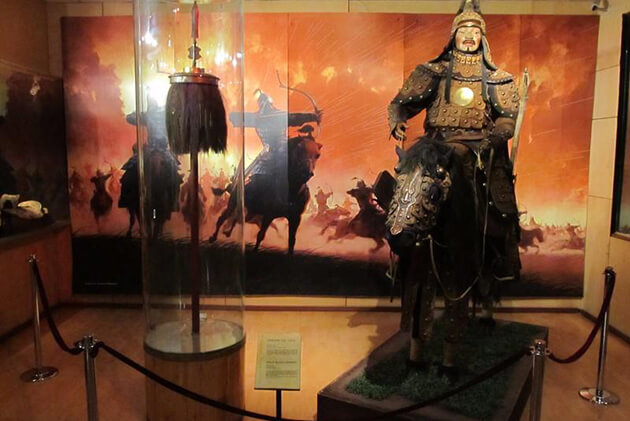 Day 02: Discover Dalanzadgad
Transfer to the airport for a flight south to Dalanzadgad – a jumping point for explorers of the Gobi Desert. On arrival, meet with your local drivers. Visit Yolyn Am (Vulture Canyon), an oasis of streams and gorges that attracts a variety of Mongolian wildlife such as the Lammergeier – the old-world vulture which the canyon is named after. Enjoy an afternoon hiking through this striking gorge and keep an eye to the sky to spot the massive buzzard, then return to your campsite to relax before enjoying your first group dinner.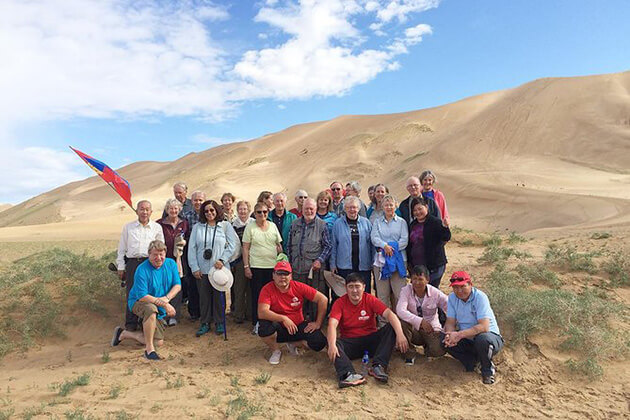 Day 03: Discover Khongoryn Els
Start your morning with a drive to Khongoryn Els. Standing at 800 meters tall, 12 kilometers wide and 100 kilometers long, the massive dunes of Kongor are widely known as the largest and most beautiful in the country. The dune lies at the northwest corner of the Gurvan Saikhan Mountain Range, around 180 kilometers from the provincial capital of Dalanzadgad city. Here, the sound of the wind blowing up the sand can be heard miles away which creates a melodic sound against the 200-meter high dunes. Thus, they have been named the 'Singing Dunes' – listen for their song as you scale the dunes while enjoying amazing views of Gobi.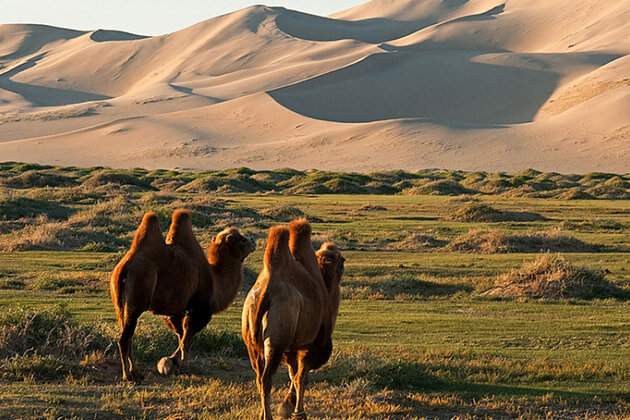 Day 04: Discover Gobi
Incredibly hardy with sturdy carrying capabilities and resistance to extreme cold and hot weather, it's easy to see why the Bactrian camel became the pack animal of choice for most of inner Asia. Today, you will meet with a camel breeder and learn more about his daily life and the uses of this two-humped camel – known to the locals as the 'Prince of Gobi'. The rest of the afternoon is at leisure; feel free to talk to your guide for information about the area or join them for some local activities.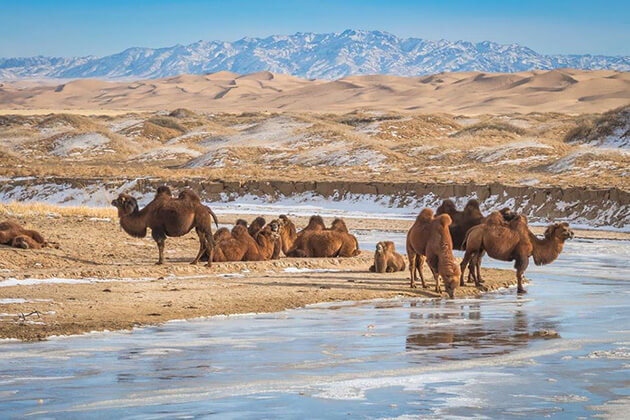 Day 05: Discover Bayanzag
Today you'll visit Bayanzag, also known as the "Cemetery of Dinosaurs" or the "Flaming Cliffs", before scaling the ridge. Formed 60 to 70 million years ago, this area is famous for its dinosaur remains and ancient red rock formations. The area was named Flaming Cliffs by Roy Andrew Chapman, an American explorer who visited Mongolia in the 1920s. Frequently described as being like a real 'Jurassic Park' this unique area is characterized by a classic desert of rock, red sands, shrubs, and vast empty spaces. Take the chance to climb the Flaming Cliffs at sunset, taking a stroll along the ridge before sitting down to a picnic accompanied by traditional Mongolian music. (subject to weather condition).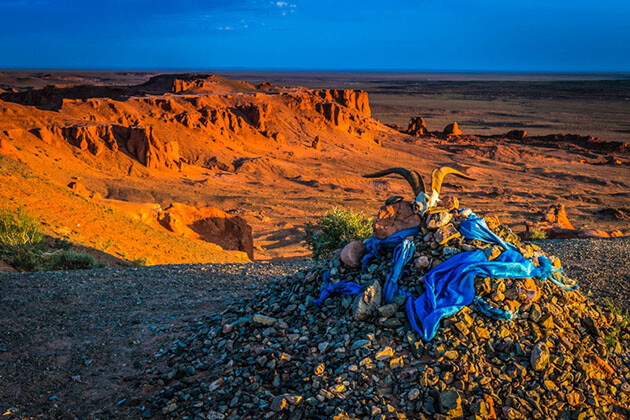 Day 06: Discover Moltsog Els
Northeast of the Flaming Cliffs sits Moltsog Els, a long dune range of scenic dunes and scattered sands. After breakfast, travel to the dunes for a quick hike before continuing to your luxurious Dream Gobi Ger camp for the evening. This stunning campsite, with excellent Mongolian cuisine, soft clean beds, and hospitable staff, is an oasis of opulence in the middle of the Gobi which you'll quickly come to appreciate.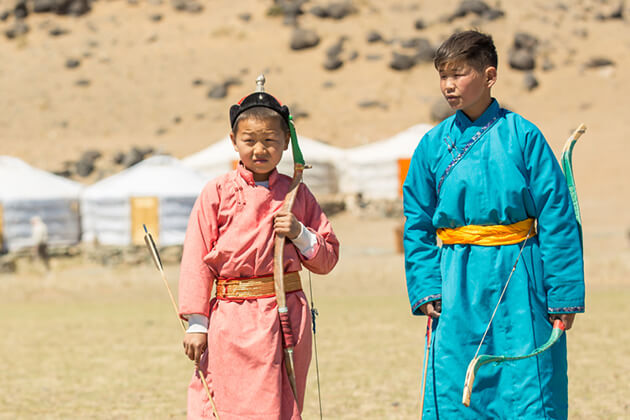 Day 07: Back to Ulaanbaatar
It's an early start today before you return to Dalanzadgad for your flight back to Ulaanbaatar. Once you touch down, the rest of the day is at your leisure. Either relax in the modern facilities of your five-star hotel, take to the streets for some souvenir shopping or search for the local monasteries or palaces such as Ganan Khiid or the Winter Palace of the Bogd Khan – many of which boast a distinctively Eastern architectural style. Regroup with your new friends in the evening for a final dinner at a traditional Mongolian hotpot restaurant.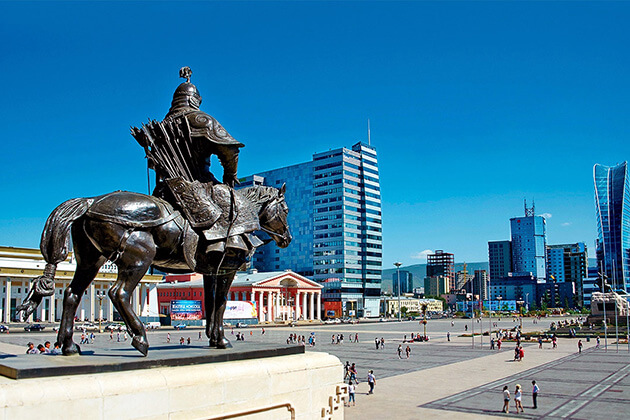 Day 08: Beijing Arrival
Transfer to the airport after breakfast for your flight to Beijing, the culture-filled capital of China. After checking in to your hotel, explore the hutongs of Beijing on the back of a traditional rickshaw. These rapidly disappearing traditional neighborhoods of Beijing offer a glimpse into the city's past – a place full of quaint grey-stone streets and buildings with sliding roofs. After a big day of exploring, head to a local Chinese restaurant for an authentic Peking Duck Banquet served with all the traditional accompaniments.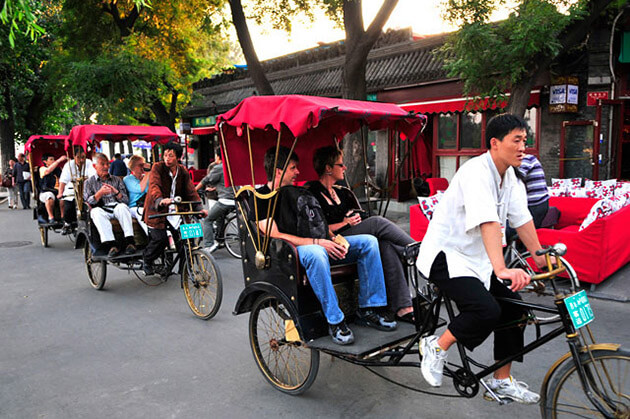 Day 09: Discover Beijing 1st Day
Travel north of Beijing to witness one of China's most iconic attractions – the Great Wall. Renowned for being the largest defensive structure in the world, the Great Wall has received a UNESCO World Heritage-listing for being a masterpiece of architectural ingenuity, reflecting the forward-planning of Chinese engineering from the 3rd century onwards. Visit the incredibly preserved Mutianyu section where you can either walk or ride a cable car to the top for views of the rugged countryside below. On the way back to Beijing, visit a jade museum to learn about the history and manufacturing process of China's most celebrated and precious stones. The evening is at your own leisure once you return to Beijing.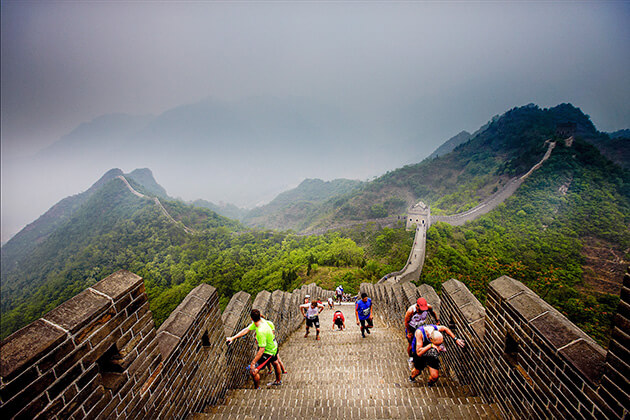 Day 10: Discover Beijing 2nd Day
Layered with tales of emperors, uprisings, grandeur, and hubris, Beijing is an extraordinary place to visit. Today you will see the iconic Tiananmen Square, the grandest public plaza in the world; the historical sites of the Forbidden City and Summer Palace; and plenty of other traditional Chinese buildings with ancient architecture and historical stories behind them. Finish the day with a visit to the Temple of Heaven, considered as the most sacred of Beijing's Imperial Temples. Enjoy your final evening at leisure – maybe ask your group leader for restaurant suggestions to enjoy a final dinner with your group.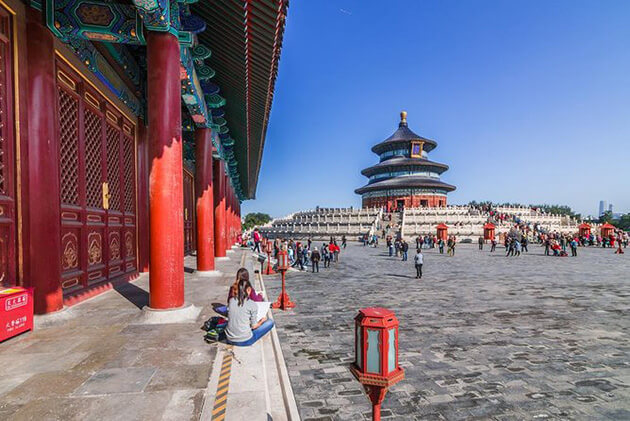 Day 11: Beijing Departure
Time to say goodbye. Breakfast and relax at leisure until getting escorted to the airport for a flight coming back home. The trip ends. Hope you enjoyed the journey and wish that we could serve you next time when it comes to other multi country Asia tour packages.