Malaysia Tours & Vacation Packages
Malaysia seems to be a fascinating melange of cultures where Chinese, Islamic, Indian, and Western traditions have taken root in such a unique Southeast Asia country. Once getting into Malaysia tours, you will have an opportunity to navigate the diverse of Malaysian culture while joyfully experiencing the impressive natural beauty of this peninsular nation.
Begin your Malaysian vacation by enjoying a tour of cosmopolitan, eclectic Kuala Lumpur where old-aged Chinatown and splendid skyscrapers imposingly stand side by side. Making your way to Bahru where you will get an insight into the authentic culinary of Malaysia at the best night market of such a country. To take a refreshment, pay a visit to the lush tea plantations and cooling trails under the shady forest of the Cameron Highlands. And, what can be so much better than a relax on the sandy beaches of Perhentian Islands.
What should you do to have your own unforgettable Malaysia tours? Take a look at our ready-made Malaysia vacation packages below and select a tour that suits your interests most. Moreover, you can contact us and tell us your interests and our travel experts will support you to design your own unique Malaysia tour as you wish.
Do not forget Malaysia when you decide to enjoy the multi country Asia packages.
---
Top Inspirational Things to Do and See for the Jovial Malaysia Tours
Unwind in Kuching
The name of Kuching was actually given after a miscommunication between James Brooke who explored the region, as well as the local indigenous population, who, when asked the name of the ground where the city stood on, though he was pointing to a stray cat. The name stuck, and the area is situated on the island of Borneo from where shares a border with Indonesia. The city is set alongside the Sarawak River and also is often said to have a calm and unwinding feel to it and tours along the river are a prevalent pursuit for visitors. There are also many examples of colonial architecture such as Fort Margherita and an abundance of cat statues that celebrate the city's namesake. This is a lovely city and it is even more beautiful when the sun goes out. Your Malaysia tours will worth a stay there.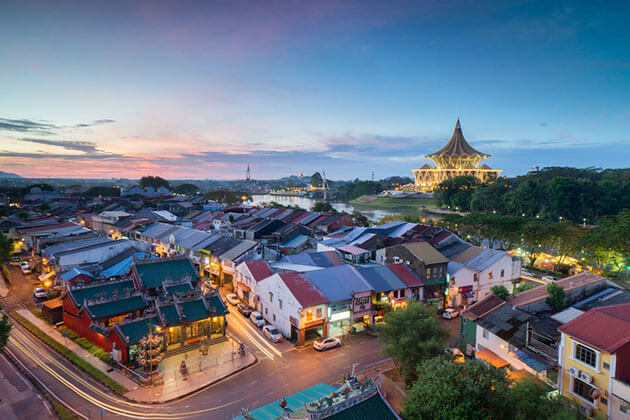 Enjoy Diving at the Perhentian Islands
If you are wondering what can be the best activity to enjoy for a joyful Malaysia vacation, nothing's better than this thing. The Perhentians is actually a group of islands in the state of Terengganu, lying near the coast of Thailand. You can visit the islands by boarding on a ferry and water taxis operate between the manifold islands offering visitors an opportunity to island-hop at their leisure. The main attractions in the Perhentians are the untouched beaches, water. Scuba diving is considered to be a favorite activity in these parts. In the evening, you can dine on freshly caught fish cooked over coconut husks on the beach.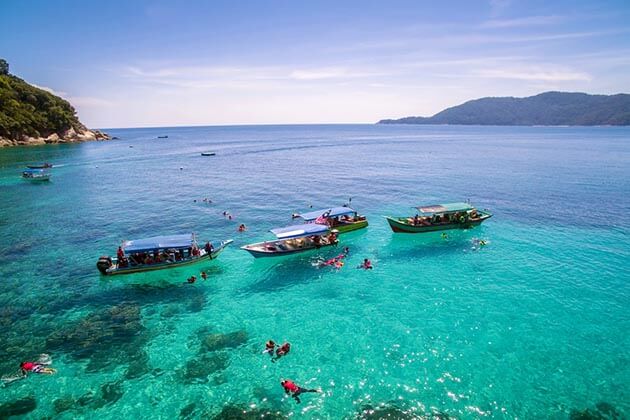 Climb Mount Kinabalu
Mount Kinabalu, sitting in the Crocker mountain range and lying within Kinabalu Park which is also a UNESCO World Heritage Site, is the highest mountain in Malaysia. The mountain has a host of biodiversity including many types of flora & fauna, and fungi. A trekking trip to the top of Mount Kinabalu is strenuous and not recommended to all inexperienced hikers and due to the advanced elevation, a risk of altitude sickness can occur suddenly. All hikers must be accompanied by a licensed guide at all times and remember that there are 2 different routes to choose from although these intersect towards the summit. The adventure can be undertaken even by the experienced climber in a day although manifold trekkers choose to overnight at there as accommodation is available along the way. If you are interested in adventure, your Malaysia tours have to contain this destination.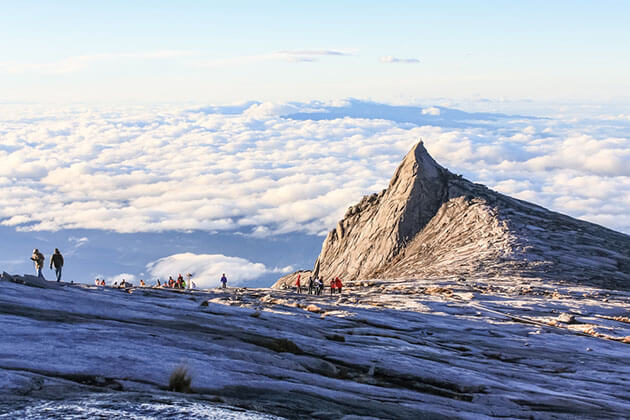 Floating in the Sky with the Langkawi Cable Car
It is your time to take off from the 'oriental village' at Teluk Burau and then, rise to the glorious heights of Mt. Machingchang where you meet the Langkawi Sky Bridge. Your journey enjoying the cable car will take around 15 minutes and provides visitors panoramic vistas of the island and on a lovely day, you are able to every witness all the way to the island of Sumatra in Indonesia. Ready to get into a jovial Malaysia vacation?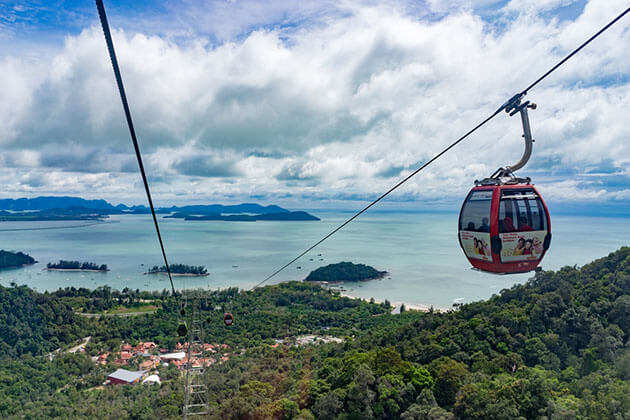 Ascend Maxwell Hill – Taiping
If you are looking for an off-beaten place for your Malaysia tour packages, I want to tell you this place. A less well-known spot that has a double claim to fame of having the only Chinese name in Malaysia and being the wettest city in the country, Taiping is taking place outside of Penang in Perak State. The second statistic is the more essential one as it means that the local fauna is dense, lush and fertile & manifold trees which are found in the Taiping Lake Gardens, have been existing more than a hundred years old. There is also a hill station situated at an altitude of roughly 1,000 feet called - Maxwell Hill that offers visitors with camping and trekking opportunities, along with jeep rides to the station are a much-loved attraction with both locals and tourists.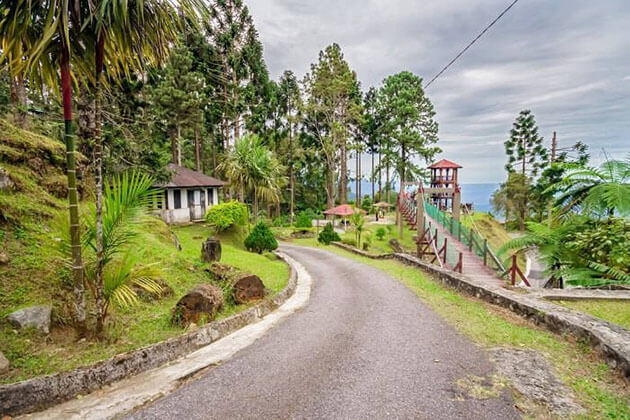 The Lost World of Tambun
This site is actually not an archeological wonder but rather a theme park and resort and is said to be one of the city's premier attractions. The Lost World of Tambun presents several 'lost world' rides and exploration adventures and also has a series of hotels as well as a large spa providing manifold treatments for tired would-be archeologists. Also, there is a water park, a zoo along with an aquarium on site.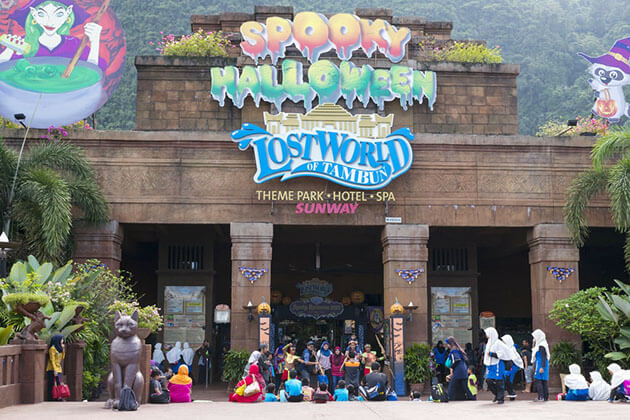 Stroll around the China Town – Kuala Lumpur
In addition to Malay and Indian nationals, Malaysia has a large Chinese local and due to that, China Town has developed as a predominantly ethnically Chinese area of the city. Essentially take place in and around Petaling Street, the area features a market, Chinese food options as well as Chinese cultural attractions like temples.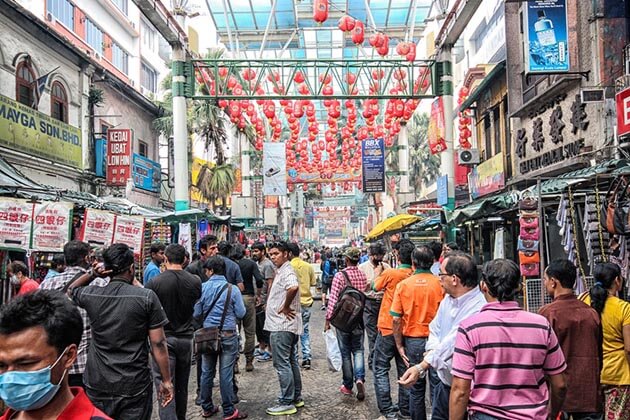 High on Life at Gurney Drive
Gurney Drive in Penang is a seafront promenade overlooking beaches consisting of the North Beach. The region is renownedly known at night when dozens of local food sellers come out of the area and travelers can strive local delicacies and snacks. If you are interested in shopping and then, go to Gurney Plaza. This is a large shopping mall having a mix of high-end shops, restaurants as well as smaller Malaysian outlets for visitors to stock up on souvenirs. Once immersing yourself in Malaysia tours, do not miss any chance to enjoy your time there.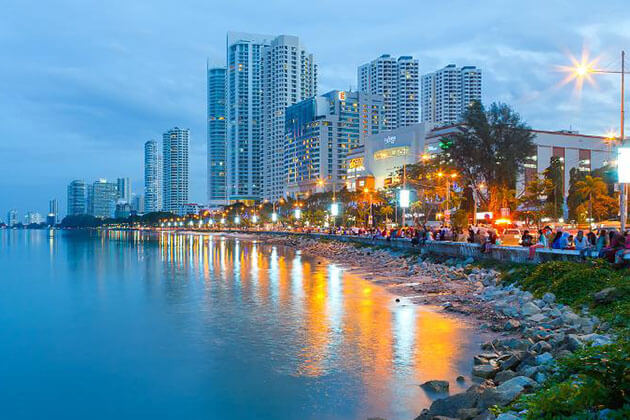 Admire the Islamic Architecture of the National Mosque
Situated in Kuala Lumpur, Malaysia's National Mosque is a sight to behold and can accommodate up to 15,000 worshippers at any given time. Constructed in 1965, the mosque follows principles of Islamic architecture and has as a roof in the shape of a 16-point star. Also, there is a strong emphasis on water features like fountains and reflective pools across the mosque complex and visitors can enjoy a tour around the mosque but must wear an appropriate dress which is provided to do so.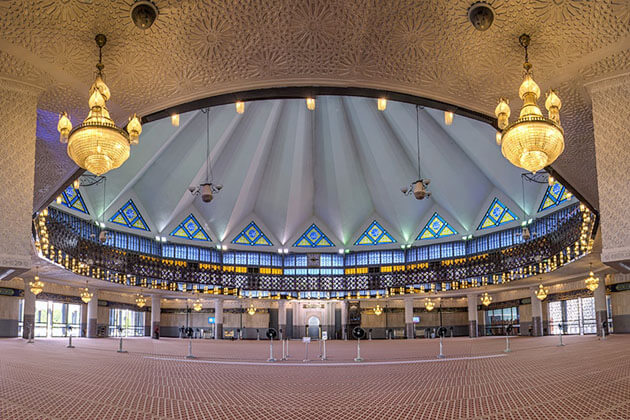 Cameron Highland
The Cameron Highlands actually refers to a hill station taking place in Pahang state and was explored in the 19th century by Sir William Cameron who lent his name to the region. Manifold local visitors flock to such an area as the elevation of the hill station offers cool weather in which to get into outdoor activities like tea and coffee plantation tours as well as fruit picking at one of the many different fruit farms. Also, the highlands are renowned for their traditional English cream teas with fresh strawberries picked locally. If you want to immerse your Malaysia vacation packages in the vibrant nature as well as fresh-air condition, let traverse to Cameron Highland.