Hong Kong Tours & Vacation Packages
Are you ready for a once in a lifetime experiencing the most memorable multi country Asia vacation packages? Which country you should enjoy? Every Asian country is worth your visit but, why don't you consider Hong Kong – teeming with noise, urban chaos, and endless delights.
Start your Hong Kong tours by strolling along the Tsim Sha Tsui Promenade, with its majestic sceneries of Hong Kong's harbor and skyline. Take the vertiginous ride upwards to the Peak tram – one of the most breathtaking attractions of the city. What's more, discover intricate and vibrant temples, immerse yourself in a dose of imperial culture by getting into high tea at the Peninsula.
A day excursion will not end up yet, the night would be more exciting when heading to Temple Street Night Market to taste the legendary street food and shop souvenirs.
Hong Kong is not large yet you still have to prepare for getting fun occurring anytime.
High on life with the most fascinating Hong Kong tours, why not? Take a look at our suggested Hong Kong vacation packages and choose your best one. If our ready-made tours cannot satisfy our special interests, feel free to contact us and our consultants will work with you and the best Hong Kong tours will be given birth for you.
---
Top Extraordinary Things to Do and See for the Unforgettable Hong Kong Tours
Get into a Star Ferry Riding
Hong Kong's cheapest boat tour. The Star Ferry commuter boats, with names like Silver Star and Twinkling Star, have been carrying passengers across Victoria Harbour since 1888. Not only is it the cheapest way of crossing between Tsim Sha Tsui in Kowloon and either Wan Chai or Central on Hong Kong Island (HK$2.50 one way), but it's also an incredibly scenic 10-minute boat journey. Along the way, you're treated to expansive views of the soaring mountains and skyscrapers of Hong Kong Island, as well as Kowloon's skyline. The boat trip is particularly worthwhile on clear nights; the views are dramatic if you go from Tsim Sha Tsui to Central, rather than vice versa; photographers may want to position themselves on the lower deck. Get your ticket from the ticket window or have exact change for the coin-operated turnstiles. Enjoy a cruise trip, have a little chit-chat, admire the beauty of Hong Kong, and you have a perfect day for your Hong Kong tours.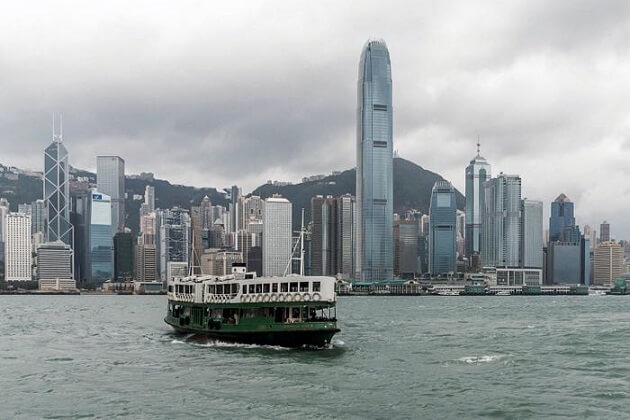 Victoria Peak
This is one of the most must-try experience when you enjoy Hong Kong tours. The loftiest views on Hong Kong Island. Victoria Peak (552m) is the highest point of Hong Kong Island and also is one of the city's biggest attractions. From this greenery-surrounded mountain, you can get tremendous vistas of both Central and Kowloon across Victoria Harbour. The most prevalent way of getting up to Victoria Peak is via the Peak Tram which is a 125-year-old funicular railway climbing up steeply from close to Hong Kong Park in Central. It finishes up at the Peak Tower, where you are able to go up to the observation deck at the top.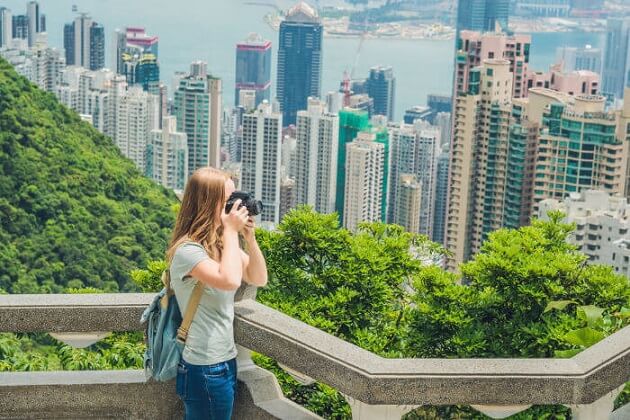 From Victoria Peak, you can walk along the scenic 3.5km Morning Trail running past the Peak Lookout, or even hike up to a section of the Hong Kong Trail which starts from there. If you look for something less strenuous, let linger in the stunning gardens up the Mountain Austin Rd, 500m northwest of the peak; the old governor's summer lodge once stood here before being burnt down by the Japanese during WWII. If your heart set on admiring the sunset from Victoria Peak, get to the Peak Tram to spare as queues can belong.
Head to Man Mo Temple
This is one of Hong Kong's oldest Taoist temples. Man Mo Temple contains ceiling festooned with dozens of earth-colored coils of incense burned by worshippers, and its air thick with fragrant smoke, this colorful temple was built in 1847 by wealthy Chinese merchants. Dedicated to the writing-brush-wielding god of literature ('Man') and the sword-wielding god of war ('Mo'), during British rule this temple served as a local dispute court during moments of tension between the colonialists and the Chinese population. Oaths were made here and sometimes, accompanied by chicken sacrifice. Today it's a popular place of worship. Some of its outstanding features include the four gilt plaques on poles outside the entrance, one of which tells menstruating women to keep out of the main building. Check out the Kung Sor hall, which was used by the local Chinese community for settling disputes before the introduction of the present-day justice system. If you are interested in religion, the temple would be the one your Hong Kong vacation should have.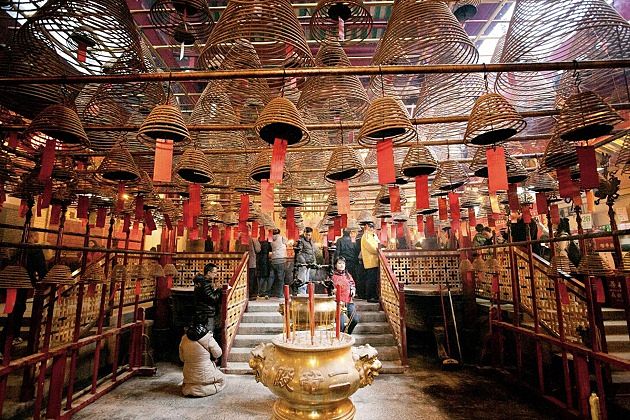 Experience the Vibrant Temple Street Night Market
Hong Kong's best night market. Extending for three blocks from Man Ming Lane to the north to Nanking St in the south, the temple street night market is the place to go just for the ambiance (6 - 11 pm), though you can also bargain a bit hard for cheap clothing, fake Rolexes and other items. Fortune tellers usually congregate in the middle of the market and they can tell you your future by reading your palm or your face, making prophecy based on your when you were given birth, or by getting a trained bird to pick out your fortune card. If you're lucky, you will see a Cantonese opera singer do a short performance at the market. If you're hungry, lucky you as the dai pai dong (food stalls) will be served anything from noodles to curry. Want to enjoy the authentic atmosphere of Hong Kong? Why don't you add this place to your Hong Kong tours?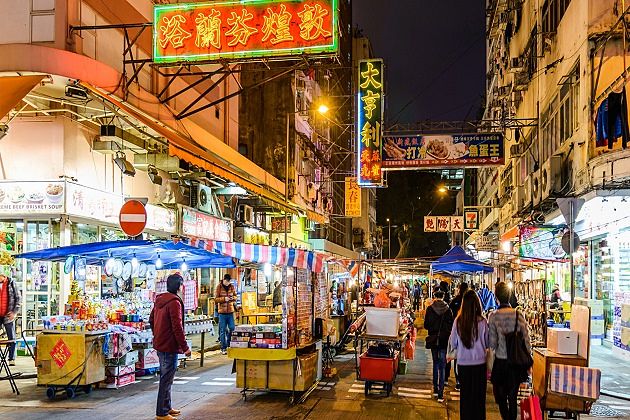 Enjoy a Double-Decker Tram Ride
Have you ever known the Hong Kong's oldest rails? The venerable tall and narrow double-decker trams plying the north shore of Hong Kong Island have been part of the Hong Kong landscape for decades. They may not be the fastest way of getting around, but they're a terrific way of exploring the city. There are six tram routes, in total, to choose from and the longest journey you can do is riding from Kennedy Town to Shau Kei Wan (change at Western Market) taking around 1.5 hours. Board on the tram from the back and pay the flat fare HK$2.30 as you leave (no change given). For best vistas, strive to grab a front seat on the top deck. I have not enjoyed this yet. However, my friends did and they told me that their Hong Kong tours were so exhilarating with this activity.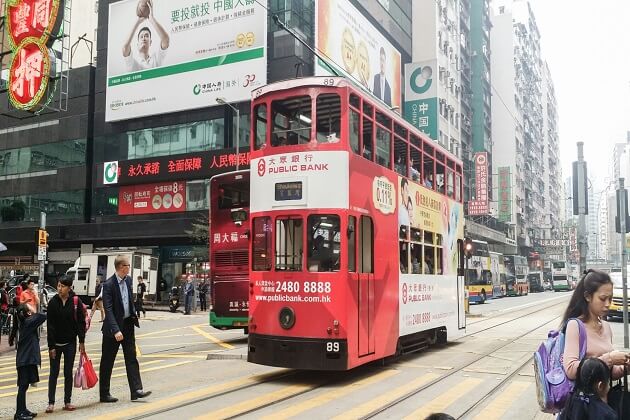 Stroll around the Tsim Sha Tsui East Promenade
Scenic walkway along the southern tip of Kowloon. This boardwalk runs along the waterfront in Tsim Sha Tsui and is an excellent place for scenic views of Victoria Harbour. It runs from the KCR Clock Tower near the Star Ferry terminal to the Hong Kong Coliseum and other buildings on the reclaimed land of Tsim Sha Tsui East. En route, pass the Cultural Centre as well as the marvelous Museum of Art before you reach the somewhat underwhelming Avenue of Stars commemorating Hong Kong's formerly illustrious movie industry. Look out for the bronze statue of Bruce Lee. In the evenings (8-8: 20 pm), the promenade becomes a stage for the Symphony of Lights, the world's largest laser show, projected from numerous skyscrapers. It's also the beloved vantage point for locals coming here to witness the Chinese New Year fireworks show (late Jan/early Feb) and the vibrant boats on the bay taking part in June's Dragon Boat Festival.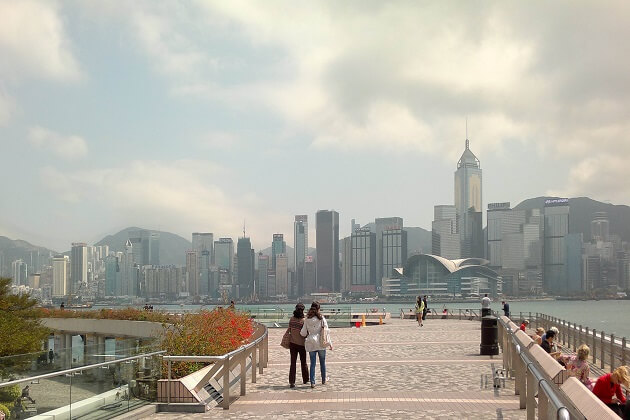 Hong Kong Trail Hiking
This is Hong Kong's longest hiking trail and the one made me exhausted to subjugate on my Hong Kong vacation. Visitors and even the locals forget just how green Hong Kong is, and just how much scope there is around the city for exhilarating hiking. Getting into this longest hiking journey, what you can do is to subjugating the 50km Hong Kong Trail starting from Victoria Peak and passing across Hong Kong Island's 5-country parks before finishing close to the Shek O Road on Island South. The trail is divided into eight sections of varying difficulty, with different sections taking from one and a half hours to four hours to complete. A particularly scenic part of the trail is known as the Dragon's Back since running along the mountain ridge from Shek O Peak to Wan Cham Shan Peak taking around 4 hours. It starts from Shek O Road close to the To Tei Wan village on the south side of Hong Kong Island; from the highest vantage points along the trail, you get impressive vistas of the coastline, while the finish point of Tai Long Wan Bay is a wonderful destination for a dip. To get to the starting point, just board on the bus #9 from Shau Kei Wan MTR stop to To Tei Wan.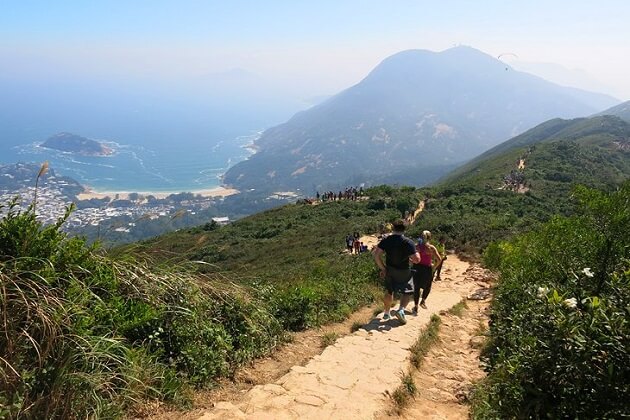 Unwind in Hong Kong Park
For those who love nature, their Hong Kong tours will be well-done with this wonderful park. Located between skyscraper hotels & banks on one side, and lush-covered mountains on the other one, this appealing 8-hectare park is one of the most eye-catching green spaces in Hong Kong. Structured on the site of the former Victoria Barracks, this is not untamed nature as beautifully-tended flower beds surround an artificial lake in the center of the park and fed by a cascading waterfall as well as shaded by trees, and there's a fountain pavilion where you can take a seat, surrounded by spray. Apart from getting into the park's tranquility or have lunch at the alfresco restaurant, visitors can also cross the Edward Youde Aviary which is close to the park's south border, houses 90 species of birds a raised wooden walkway taking you up into the canopy. Close to the lake, the Forsgate Conservatory features plants from tropical to arid areas, while in the southwest corner of the park, the Visual Arts Centre stages temporary exhibitions by up-and-coming local artists. For a panoramic scenery of the park, climb the 105 steps up to the top of the 30-meter Vantage Point tower.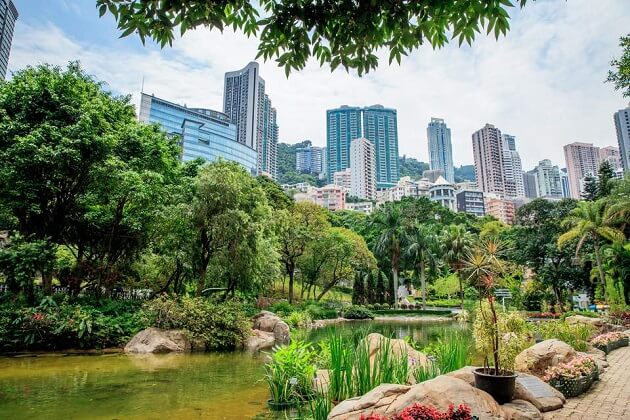 Hong Kong Disneyland
The Asian outpost of the prevalent American theme park. Located on Lantau Island, a short MTR ride from the airport, Hong Kong Disneyland has been super-popular with families ever since it opened in 2005. Its compacts compared to its California counterpart and divided into seven worlds: Main Street USA, Fantasyland, Toy Story Land, Tomorrowland, Adventureland, Grizzly Gulch and Mystic Point. Most of the attraction is geared towards younger kids, with family-friendly rides such as the Mad Hatter Teacups and a ghost tour of the Mystic Manor.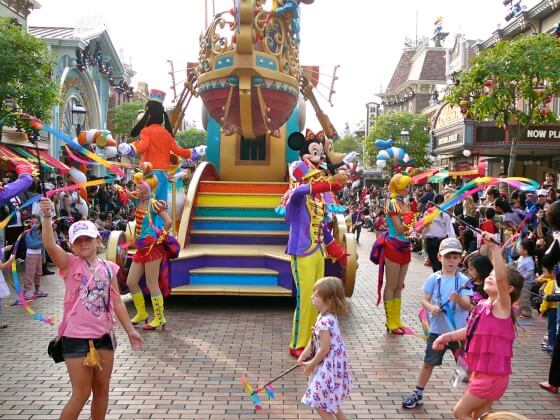 If you're looking for something with a bit more adrenaline, head for the RC Racer halfpipe coaster in Toy Story Land, plummet through the darkness on the Space Mountain rollercoaster in Tomorrowland or ride the Big Grizzly Mountain rollercoaster in Grizzly Gulch. The 3D Iron Man motion simulator provides more thrills. Kids love the daily Main Street parade (3:30 pm) featuring favorite characters from Disney movies, and there's a firework, music, and light show at the Sleeping Beauty Castle every night at 8 pm. If you look for eating out, you can opt to choose between Chinese (dim sum) and Western (burgers, cotton candy) fast food.
Family Trip to the Ocean Park
This is the most prevalent theme Park on Hong Kong Island. The park is divided into two halves: Waterland (lowland) and Summit (headland), with cable cars and the Ocean Express funicular linking the two. Ocean Park is both thrilling and educational. Apart from kiddie-friendly rides in Whiskers Harbour, more action-packed offerings consist of the Hair Raiser rollercoaster on the Summit's Thrill Mountain. The Grand Aquarium is the place showing attraction of Waterworld and apart from showcasing up to 400 fish species in different watery environments, there is the world's largest aquarium dome. The Amazing Asian Animals includes four giant pandas and some rare red pandas, while Marine World lets you get a close look at large marine animals, such as sea lions and seals. If it is a Hong Kong vacation with family, Ocean Park will be a perfect match for it.