East Asia Tours & Travel Packages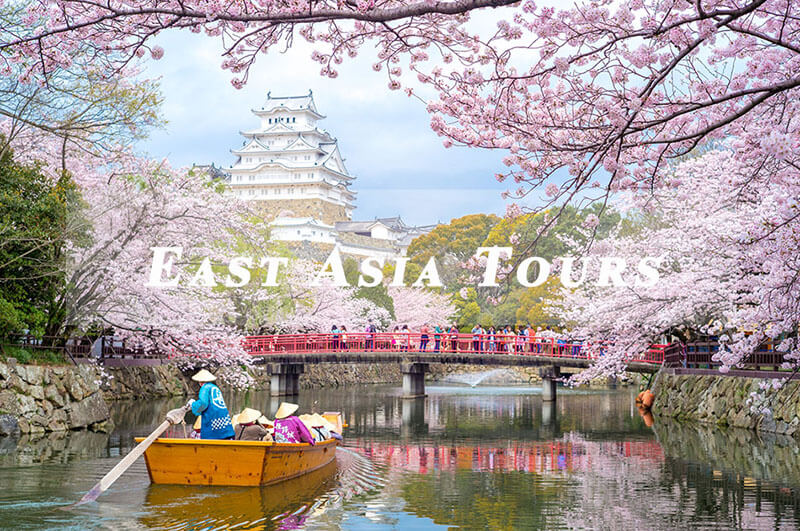 East Asia is the most powerful subregion of Asia as it contains several "big bosses" like China, Japan, South Korea, North Korea, Taiwan, Hong Kong, Mongolia, and the Chinese Special Administrative Region – Macau. As the most developed region in Asia, it is no doubt that cities in East Asia are so much splendid. However, each country still has remained its ancient attractions, pristine beauty that hasn't been under any damage from both people and nature. Thus, when you make up your mind to enjoy Asia travel to discover as many Asia countries as possible, do not miss an opportunity to visit East Asia.
So, to meet the demand of exploring East Asia, Multi-Country Asia Tours is glad to offer clients our ready-made East Asia travel packages that are specially designed by travel experts. Scroll down and choose your own tour itinerary. If you are still confused to select an East Asia vacation that suit you most or have any specific ideal for your best East Asia tours, just contact us and our consultants will joyfully support you.
---
Things to Do and See for the Exhilarating East Asia Tours
East Asia is known as the developed area of Asia where the Asian dragons gather there. Therefore, visiting this sub-region, you not only sightsee wonderful attractions relating to nature, history; the culture which is well-reserved in the urbanization but also experience games in the giant and modern entertaining center. Once indulging the fantastic East Asia Tours, do not miss these thrilling activities below.
Fantastic Things to Do for a Memorable East Asia Travel - Korea
Exploring the Gyeongbokgung Palace
When traveling to South Korea, tourists should not miss the Gyeongbokgung Palace which is one of the most iconic sites in this whole country. This palace was constructed at the beginning of the Joseon Dynasty and given much hope in this name: Gyeongbokgung - palace greatly blessed by Heaven. The complex includes many functional rooms and beautiful surrounding landscapes which promise to bring pretty memories to you. Sightseeing this attraction, you have chances to open your knowledge about the historical Korean events relating to this palace like the Joseon Dynasty or Japanese occupation of Korea and view the traditional architecture decorated for buildings like the Sleeping room of the king Sujeongjeon Hall, entertaining place Gyeonghoeru Pavilion, Buddhist shrine Hamwonjeon Hall, etc.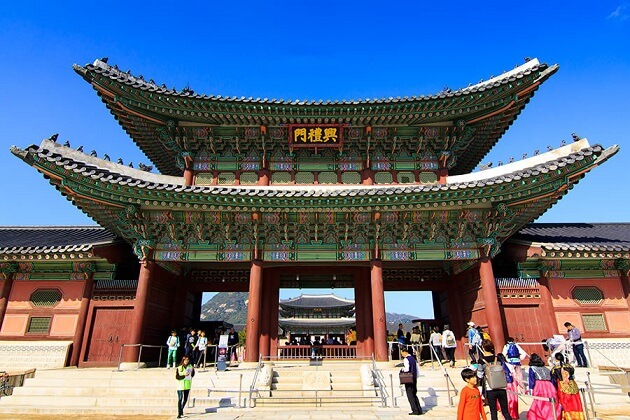 Day trip in Nami Island
If you are tourists appealing to peaceful places, Nami Island which is 63km far from Seoul is an ideal attraction for your East Asian vacation. Visiting Nami Island, tourists have plenty of attractions to have unforgettable memories there. Beginning the trip in Nami, tourists can visit the Petite France which is a tiny village owning the European- esque structures with three main concepts: flower, stars, and the Little Prince which make tourists feel as if you are missing in the fairy-tale world. Moreover, you can walk along with the ranges of red-leave trees in the filming location of the movie 'Winter Sonata' and take some photos with beautiful landscapes there. The best time to visit Nami is autumn when you can witness the cherry blossom blooming but if you visit this island in the winter, you have the opportunity to experience going skiing in Elysian Gangchon Korea Ski Resort.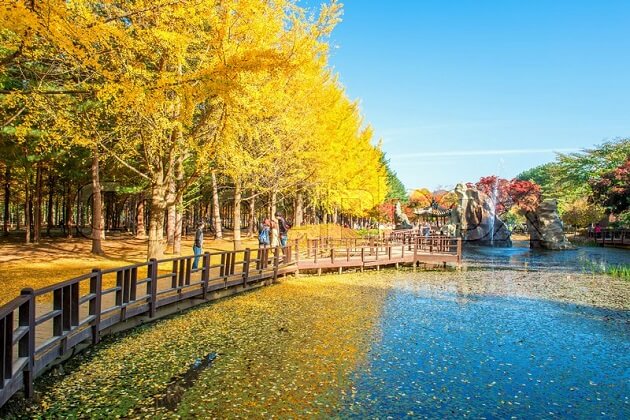 Top-rated Must-do Things for a Perfect East Asia Tours - China
Visit the Impressive Great Wall
Perhaps, no more need to explain why the Great Wall is the top attractions that you have to visit once in your East Asia tours in China. Constructed in the 7th century BC, this ancient and magnificent fortification system is a World Heritage Site recognized by UNESCO. The fact is that there are manifold sections of the Great Wall that you can experience. Each of them has its own different feature. If you want to know, there are some of the most renowned sections of the Great Wall: Mutianyu, Balding, Simatai, Jinshanling, Huangyaguan, Juyongguan, Shanghai Pass.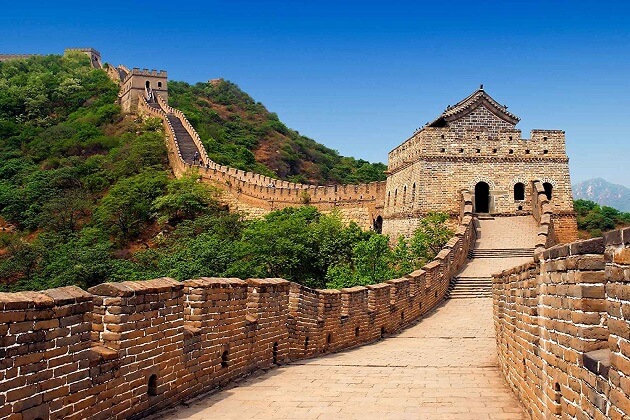 Discover the Terracotta Army in Xian
If you are wondering where is the most mysterious destination in the world, I cannot give you an exact question; however, I know one of the most uncanny ones and, the Terracotta Army in Xian is obviously what I would like to tell you. Surrounded by the mystical and marvel theories, this site is a form of funerary art constructed and buried to protect first China's Emperor – Qin Shihuang. This huge complex converges over 8.000 soldiers, 520 horses, 150 cavalry horses, 130 chariots, and many other non-military figures. If you are interested in Chinese history, do not miss any chance to head to this site on your east Asia travel.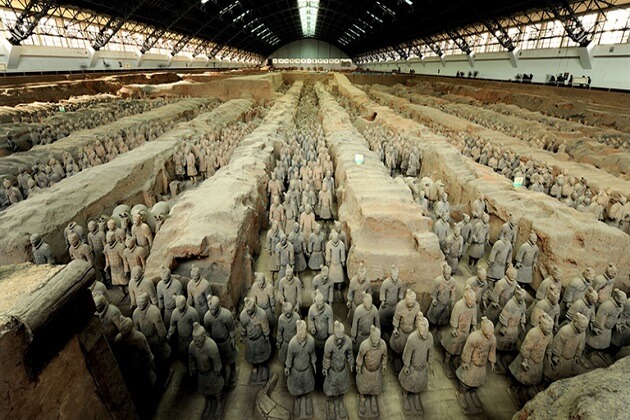 Fascinating Activities for an Unforgettable East Asia Tours – Hong Kong
Get Spiritual at Wong Tai Sin Temple
Wong Tai Sin Temple is the perfect destination for tourists like exploring the religions in East Asia. This temple is typical for the temples in East Asia and Southeast Asia gathering 3 religions: Taoism, Buddhism, and Confucianism. This temple is named after the famous monk-Wong Tai Sin who was the god in Heng Shan and was built to show respect to this God. If you like Feng Shui, you will be impressed by its architecture including 4 factors: metals for the cooper floor, wood for story room, water for Yuk Yik fountain, fire for Yue Heung temple and earth for Earth Wall. That is just one of the plentiful interesting points of this temple; there are many things for you to wait for you to explore there. This is an impressive place and I highly recommend you to visit on your east Asia travel packages.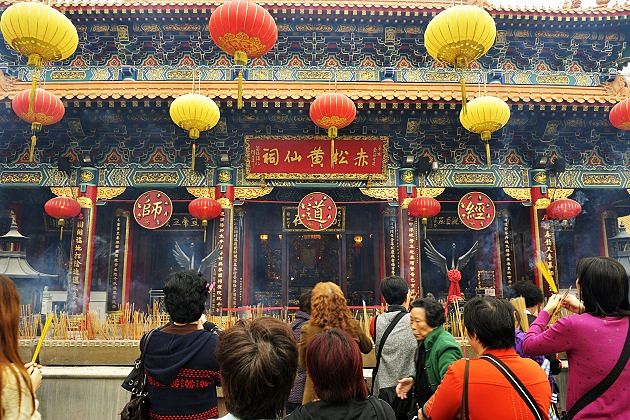 Entertaining in Ocean Park Hong Kong
Ocean Park, Hong Kong is the original and popular marine theme park that is home of not only aquatic animals like dolphins, crocodiles, goldfish… but also the land-based animals like a penguin, fishing bird, seals, etc. You can visit Polar Adventure or Ocean Theatre to observe these adorable animals and their professional performances. Moreover, if you like amazing games, Ocean Park is your good choice; you can take part in the hair-raising thrilling games like rollercoasters and rides standing at 69ft high or seat in an open-air gondola to witness the boat and the park become smaller and smaller below. Having a jovial east Asia travel with your family, why not? This place is for you.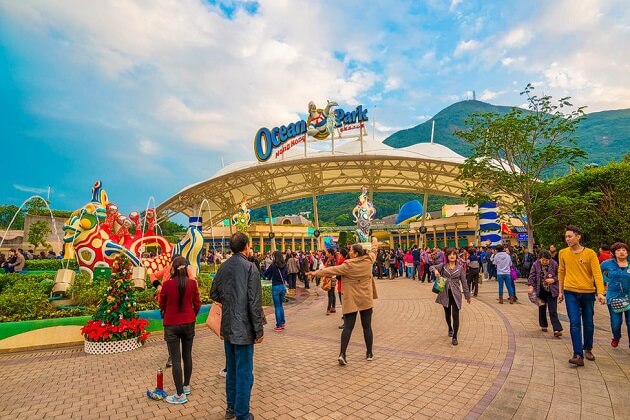 Thrilling Things to Do While Indulging in the Marvelous East Asia Tour Packages - Macau
Watching the World's Largest Water Show
This wonderful show is The House of Dancing Water opening at Macau's City of Dreams Resort. It is produced by legendary Las Vegas show-maker Franco Dragone and is the combination of water stunts, acrobatics, aerial arts and theatre. This whole show tells about a love story in which the princess is rescued successfully from captivity and an evil queen by a handsome stranger with the help of good friends and the power of water. This show has been successful by not only the good content but also the no one stage in the world with the performance pool equivalent to more than five Olympic-sized swimming pools and special effects and water wizardry. If you love art, why can you miss this place on the way of enjoying east Asia tours?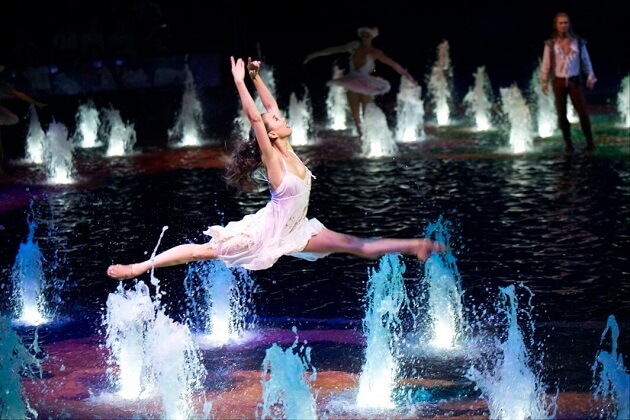 Trying the World's Highest Bungy Jump
Visiting Macau, tourists should experience bungee jumping in Macau Tower which held the Guinness World Record for The Highest Commercial Bungee Jump in the world. From a platform 233m above the ground, jumpers will have absolute experience of falling freely; that is the ideal place for tourists seeking the higher level of the thrilling through the adventure games.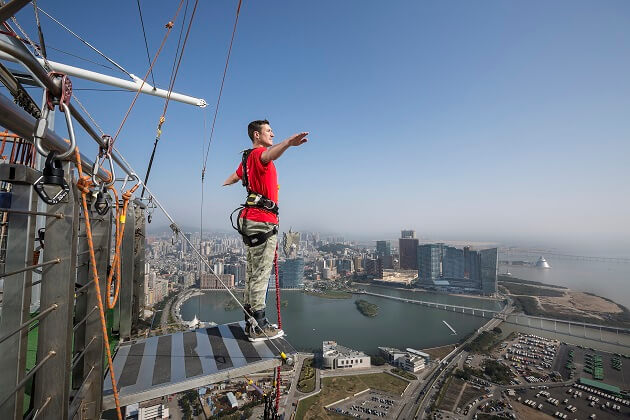 Exciting Activities for East Asia Travel Packages in Japan
Go trekking in Mount Fuji
Mount Fuji is the symbol of Japan, which possesses the impressed height of 3,776 meters and is recognized by UNESCO as the World Cultural Heritage for art and literature. The best time to visit Mount Fuji is in the summer, tourists can go trekking to triumph the height of this mountain; the best moment of trekking is when you reach the top of Mount Fuji; conquer this mountain and take a deep breath to feel the cool air and feel clouds hugging you. During this period of hiking, tourists also have a chance to view the beautiful flat landscapes to the South and the East of this mountain and certainly, you will have a wonderful picture of these beautiful landscapes from a different height.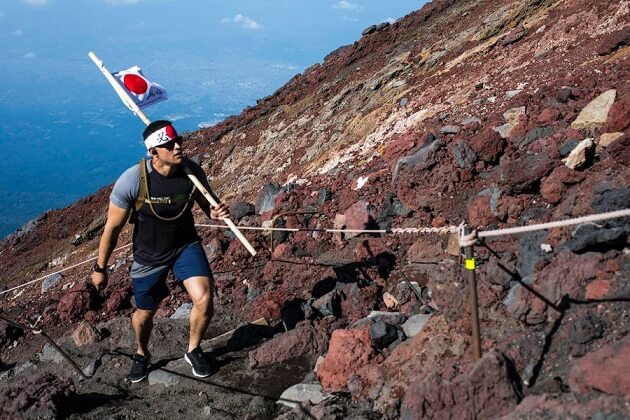 Watch Legendary Sumo Wrestlers
Sumo Wrestlers seem to be a symbol of Japan. Many of them weighing in at over 300 pounds; however, it is an understatement to say that Sumos are heavyweights. Part of an old-aged Shinto ritual entertaining the god and a Sumo match just last seconds at a time yet, require unreasonable strength as well as concentration. The annual Sumo Tournaments in Japan (basho) just happen 6 times a year. Beholding these amazing athletes in person would be 100 percent worth it.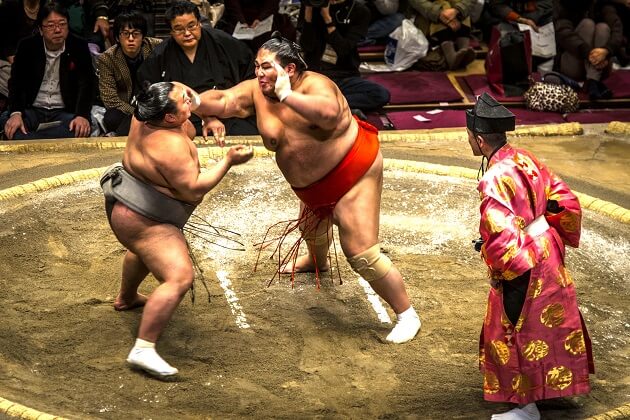 Unwinding Things to Do When Getting into an East Asia Tour in Taiwan
Chill Out at Sun Moon Lake
Perhaps, Sun Moon Lake is an ideal destination for one who is looking for a serene and peaceful gateway. For those who want to enjoy spa or bicyclists, Sun Moon Lake also satisfies them. Moreover, you can opt to board on a ferry boat and ride around the lake to marvel at a stunningly panoramic scenery.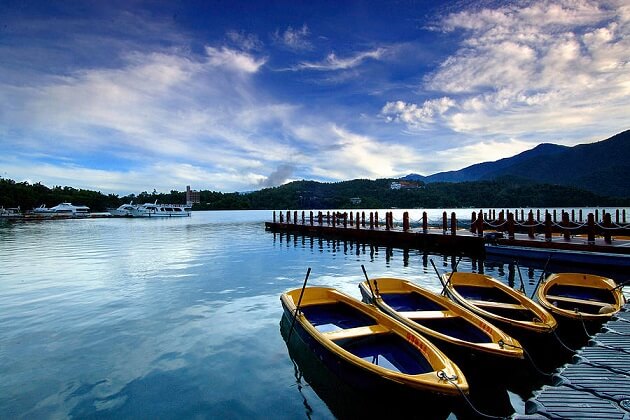 Experiencing Nightlife in Shilin night market
Well-known for the largest and most popular night market in Taiwan, the Shilin night market absolutely gives you the best practice of Taiwan nightlife. If you have a chance to go to this market, you will be surprised by the diversity of food and the number of food stores; the Shilin night market is like a mini food paradise for foodies to taste Giant Fried Chicken steak, Tempura, Bubble Tea, Oyster Vermicelli, Oyster Omelet, Fried Buns, etc. Moreover, the buyers in this market are Taiwanese, live there from generation to generation; therefore, going to this traditional market, you will witness the daily life as well as their habits and customs in the conservation and dealing.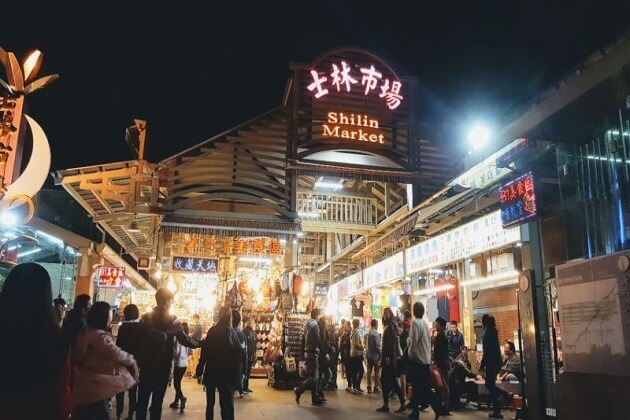 Wonderful Things to Experience for Delightful East Asia Travel - Mongolia
Visiting Altai Tavan Bogd National Park
Altai Tavan Bogd National Park named after the giant Tavan Bogd mountains is placed in the remote wilderness of Mongolia's Western border. Visiting this national park, travelers should visit the northern part of the park; you will observe the Tsagaan Salaa rock paintings which were made in the period of the Neolithic and Bronze ages. Moreover, you will hike and view the wildlife in heaven for many Mongolian animals containing ibex, Argali sheep, moose, beech marten, and golden eagles.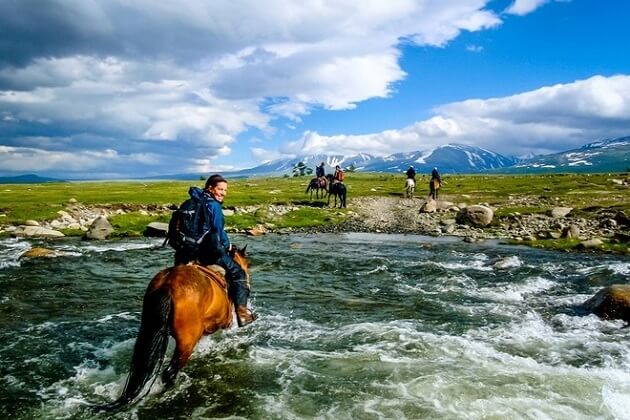 Stay at Traditional Gers
Mongolian Gers aka yurts are the traditional housing in the nomadic style of the country. Even on the edges of Ulaanbaatar, you'll find sprawling ger districts full of families who want to live in the classic style while still enjoying all the conveniences of life in the capital city. Staying in a ger during your stay is definitely an experience that you won't want to miss out on.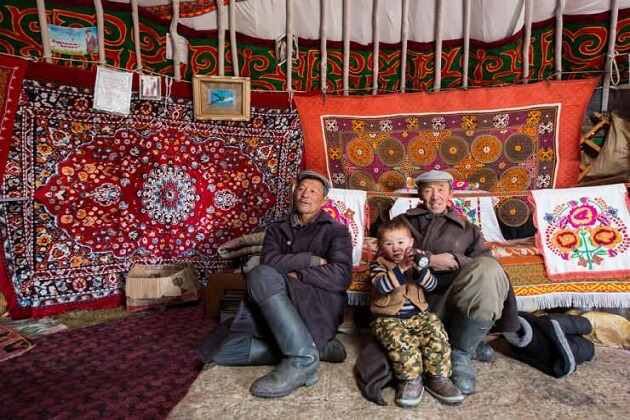 If you're getting out into the countryside at all, you'll find that many families will graciously open their homes to travelers—just talk to your guide about this. However, If they don't, there still will be manifold tourist ger camps for you to experience a mix between the classic yurt experience and a standard hotel stay. If your trip is going to be based in Ulaanbaatar, I recommend checking out ger camps in nearby Terelj National Park. In another word, I recommend heading down to the Gobi Desert and staying in the Three Camel Lodge or one of the other ger camps there amongst the sands: nothing is quite like staying in a tent in the middle of the desert!