Sri Lanka Tours & Vacation Packages
An Asia tour package will be so much more memorable when you take a step into incredible Sri Lanka. Is this nation huge? No, absolutely. Sri Lanka is a small nation and tourism in such a country have recently developed a bit for a few years. Therefore, there must be a vast of unique and untouched beauty attracting visitors coming to such a country each year. From ancient sites, forest reserves to the stunningly sandy beaches, there are so many things for you to discover.
You know what? The cities of Polonnaruwa, Anuradhapura, and Sigiriya provide you an insight into Sinhalese royal life with their impressive collection of relics of Sri Lanka's golden age. And, a trip to Colombo city, it is time for you to head to the sprawling Gangaramaya Temple – the place where Buddhist devotees gather or witness a pooja ceremony at one of the vibrant Hindu kovils.
Let enjoy a memorable Sri Lank tours. But, what should you do? You just need to do is to look at our ready-made Sri Lanka vacation packages and choose a tour that deserves you most. If none of them suits your interest, contact us (without any commitment) and the best Sri Lanka tours will be given birth.
---
The 10 Irresistible Things to Do and See for the Wonderful Sri Lanka Tours
Climb Sigiriya
This is one of the Seven World Heritage Sites in Sri Lanka. Sigiriya dates back to the 5th century AD. The ambiance is more spiritual than militant: in its time, it has acted as a royal palace as well as a Buddhist monastery. Also, the site is regarded as one of the most essential urban planning projects of the first millennium and it houses some of the oldest landscaped gardens in the world. Just look out too for the mirror wall. It is a masonry wall that was so well-polished that the king could observe his reflection in it.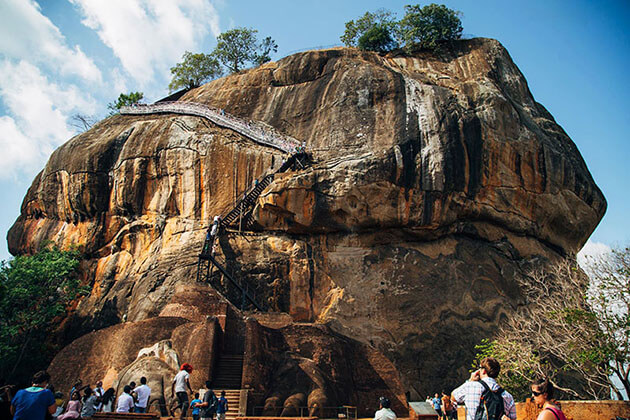 Get One Step Closer to Elephants
It's time to observe elephants everywhere you go in your Sri Lanka tours from working on a tea plantation to running wild in national parks along with leading the Esala Peraha parade in Kandy in all their bejeweled and sequined glory. Uda Walawe National Park provides you the best opportunity of witnessing elephants roaming free. Created to protect the watershed of the enormous Uda Walawe Reservoir, this park is home to around 400 pachyderms and has extensive stretches of grassland as well as scrub jungle and riverine forest. It is absolutely an ideal place to go birdwatching in Sri Lanka too.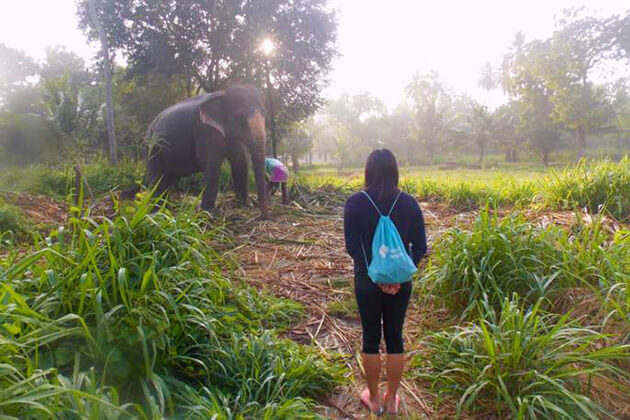 Discover the Tea Empire in Nuwara Eliya
At the heart of Sri Lanka's tea industry, this charming throwback to the country's colonial years is rich with the heritage of home-country England. Tour neatly-terraced tea estates, watch pickers at work and buy your own samples to take home. Tea lovers will want to head to the Hill Country's Haputale Mountains, where Sir Thomas Lipton established his tea empire. To see where it all began, organize transport to Lipton's Seat – Mr. Lipton's favorite spot to sit and watch over his enormous estate. It is not impossible (and maybe a bit more comfortable) to take a car up; however, enjoying an open-air tuk-tuk ride is so much more exhilarating. Perhaps, I personally consider this thing is the best activity to experience once getting into a Sri Lanka vacation.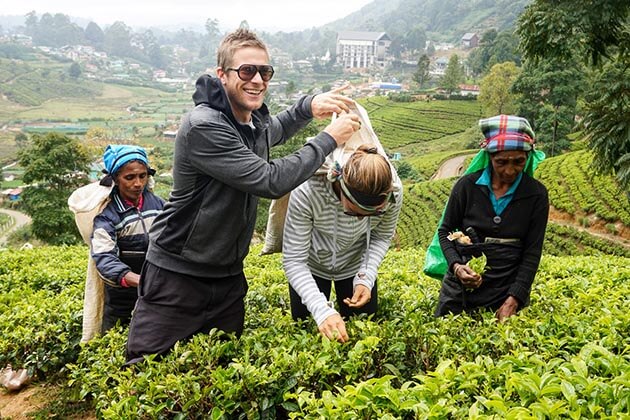 Unwind on the Beach of Arugam Bay
Once spending time on the beach at Arugam Bay, ready to experience sugar-soft sands, coconut palms, and utter solitude but for the whoops of the surfers riding the point. Before the 2004 Boxing Day tsunami, the Arugam bay was rapidly becoming one of the top surf destinations in the world. For the moment, you will have the double curve of beach and its coconut palm-covered point to yourself. Let make your Sri Lanka tours memorable with this destination.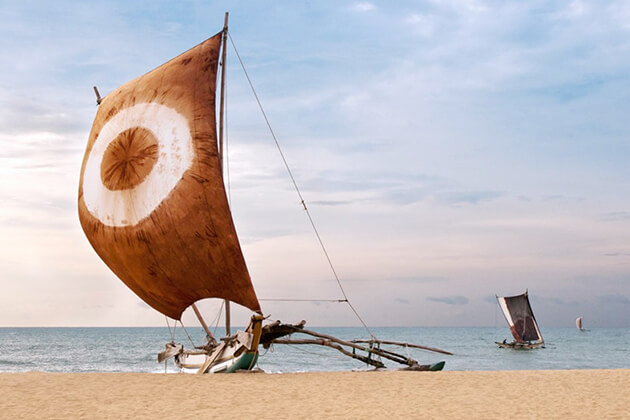 Wildlife at the Yala National Park
Alpha predator in Sri Lanka is protected in a number of national parks; however, it is most easily sighted in Yala National Park, on the island's southern coast, where you are able to cool off in the ocean after a safari.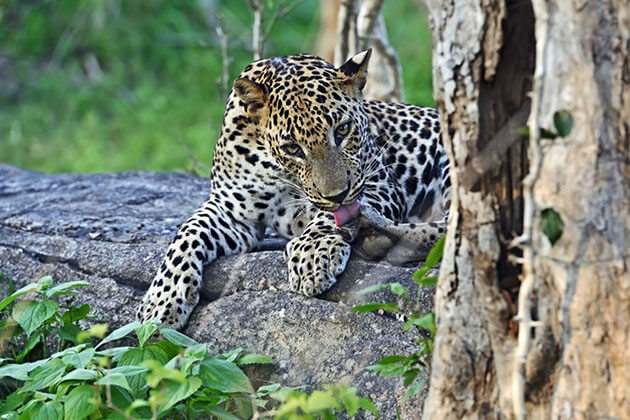 Yala National Park is the number one leopard sanctuary in Sri Lanka. The leopards are thriving here in territories of little more than 1 km each – "the highest density in the world" – making witnessing one almost a certainty. People who hope to admire a leopard up close, make its way down the tree as well as casually saunter through clearing to the cover of the bushes, this is actually the place to come. If you love nature and animals, I am sure that your Sri Lanka tour packages will be perfect with this national park.
Taste Seafood
Ones' Sri Lanka tours will not be completely perfect if they do not try to eat as much as possible. Sri Lankan food is similar to that served in India to the north. However, with the sea never far away, the emphasis is on seafood, fresh and scrumptious, caught that every day. Jaffna Crab Curry is considered the best in the world, especially when sampled at the source where Sri Lankan chefs take their time to grind the coconut, make the paste toasty and rich. In the south of Sri Lanka, find and try out Squid Curry, cooked quickly in coconut cream and lime juice.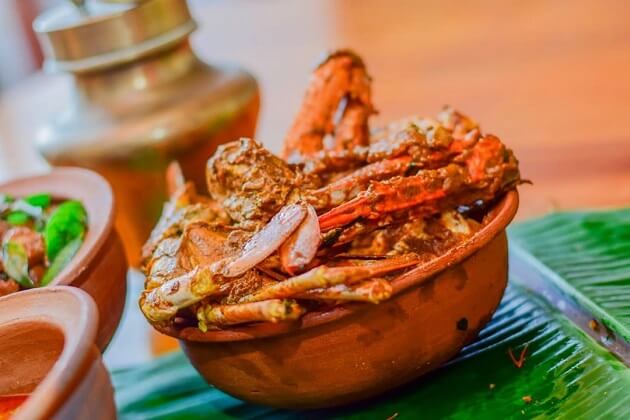 Explore Untouched Islands
When it comes to the best Sri Lanka tours, getting your somewhere not crowded to unwind is the priority. Intrepid travelers looking to get off the beaten track will head to the handful of islands trailing off Sri Lanka's northernmost tip. The biggest one is sleepy Neduntivu (named Delft by the Dutch), houses roughly 4,500 people and herds of wild horses.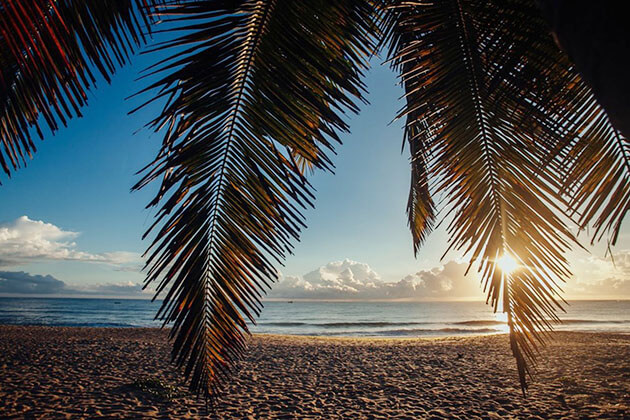 The crossing is short but a bit rough, and once arriving on the islands, you will not find much there, with the exception of a few accommodations like hotels and guesthouses. Though the pace of life is passing by slowly and the locals are so friendly. Once you've ticked off the Dutch fort built from coral along with the giant baobab tree, rumored to be more than 1,000 years old, there is nothing left to do except unwinding.
Witness Giant Whales
Sri Lanka's southern tip nudges the depths of the continental shelf. It's an area favored by blue whales and nowhere else does the world's biggest creature swim so close to land, so reliably. Dondra Head is your jumping-off point. From January to April, blue whales will pass here on their route from the Bengal Bay to the western Indian Ocean. They fill their bellies on the krill and squid that thrive in these waters, enriched by the outfall of Sri Lanka's 103 rivers. Do not miss this interesting activity on your Sri Lanka tours.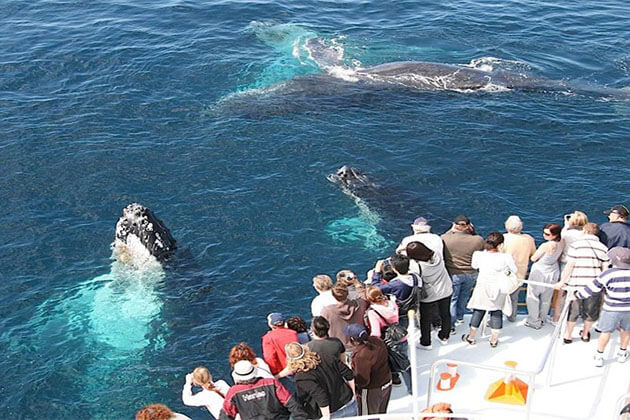 Explore Kandy
Kandy is the place that left me a deep impression when I spent my Sri Lanka vacation here. The last capital of the old-aged kings of Sri Lanka and a prevalent getaway for colonial administrators looking to escape the heat, Kandy is a pretty town – tucked beside a lake in the country's central highlands. Ensure that you head to the 'Temple of the Tooth'. Wars have been fought over this relic housed in a teeming temple complex in Kandy. Join the devout to add your own petal offerings and light votive candles. If your head coincides with the impressive Esala Perahera Festival, ensure to get a seat. Restaurants and shops, en route, sell tickets, so book early.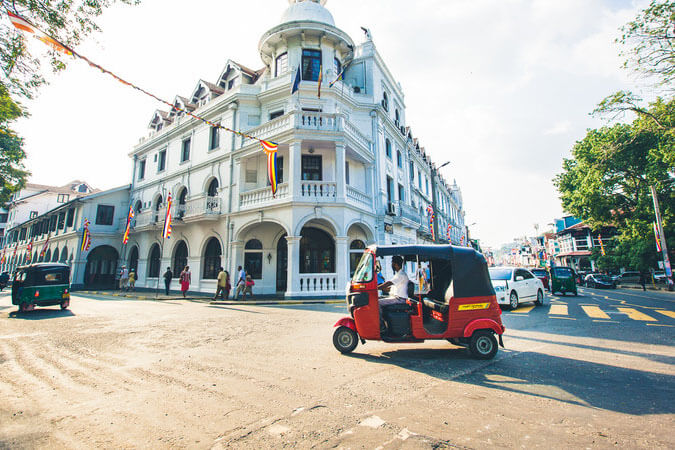 Board on a train from Kandy to Ella
If you ask me what can be the best things to do in your Sri Lanka tours, it must be this stuff. The train journey from Kandy to Ella is considered to be the most scenic train ride in Sri Lanka as well as in the world. Operated in both directions, the train can be taken from Kandy to Ella and in reverse from Ella to Kanda. Things you need to do are just hop on board of the 7-hour trip with only $1.5 and be amazed by the tea plantations, endless mountain views and waving kids along the train track. During the train journey, you can walk on carriages, visit the food stand or purchase some snacks, fresh fruits from vendors who get on the cabin at train stations. It's highly recommended for you to take the morning trip as you don't want to be riding through those magnificent sights when it's dark.