Taiwan Tours & Vacation Packages
Taiwan Island was named "Isla Formosa' by the Portuguese sailors who were first in love with this incredible island. Taking Taiwan tours, it is time for you to discover the stunningly natural landscapes lying in wait mere moments from the vibrant Taipei's capital city. Furthermore, you will be escorted out of the city to the wonderful and otherworldly landscapes of Yehliu along the Northern coast of Taiwan where you can witness the distinctive hoodoo stones with its dramatic shapes against the ocean. Or just get into a day excursion to Sun Moon Lake or Taroko Gorge before heading back to the hustling capital city for a night the authentic Taiwanese delicacies at the Shihlin Night Market.
Let your Asia vacation become memorable with a trip to Taiwan. Go with Multi-Country Asia Tours and we will make your dream of enjoying a Taiwan vacation come true. Below, we offered our suggested Taiwan tour packages for you to choose. Or you can contact us (without any commitment) and tell us your specific interests. Our travel expert team will support you to create the best Taiwan tours for you to joyfully indulge in.
---
Top Heart-touching Things to Do and See for the Memorable Taiwan Tours
Douliang Station
This is the scariest haunted train station in Taiwan. It is said that before being a station, the site was once a place where plenty of anonymous people were killed for no reason and then, buried. However, just kidding. Located by a secluded beach, this abandoned train station is an ideal spot for photography, particularly for wedding shoots. That's no doubt, just imagine how dreamy your mood would be! With signage (rightly) declaring it the "Most Stunning Train Station in Taiwan", The Duoliang Station in Taitung is well worth the long drive crossing the mountains. It's rustic beauty and atmosphere will charm the pants off you.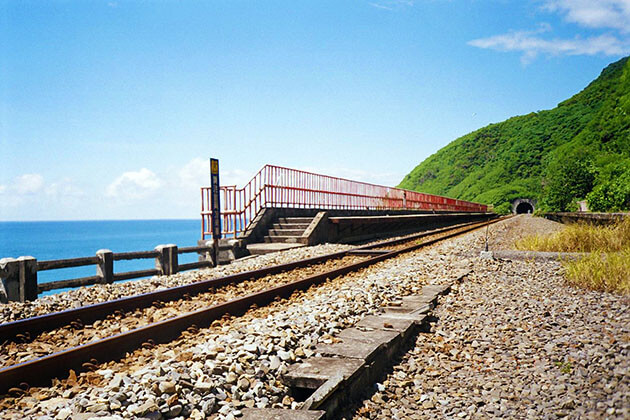 Traverse to Jiufen Old Street
If it is possible, I want to call this site the Santorini of Taiwan. Maybe have you been and heard of Jiufen; however, apart from the usual tea sessions that overlook the mountains and seas, there are many other good eats that you need to look out for when joyfully discovering the smaller lanes. Do not miss to strive them in your Taiwan Tours.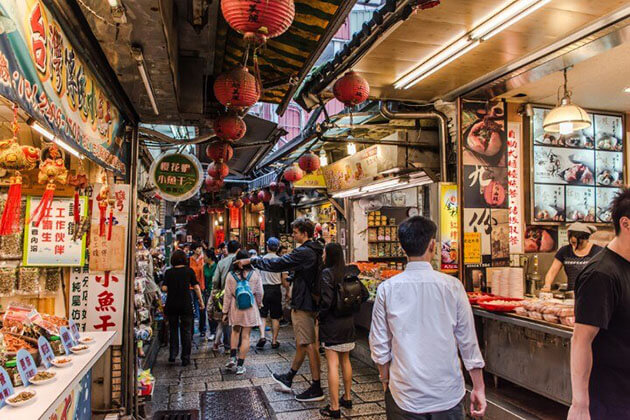 Egg Pudding at Jiufen Bus Station
When you alight from the train or bus from Taipei City, there is a bakery near the interchange that sells Paris Baguette's replicated Royal Pudding. But this good dish is eaten straight from its shell and costs only roughly NT30.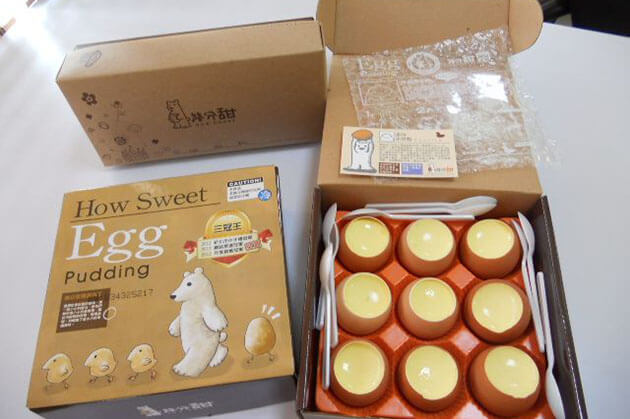 Filtered Coffee
While many cafés across the world are hyping over the new trend of filtered coffee, there is a humble stall standing still in Jiufen providing this exquisite beverage at a for-a-song price. In Summer, Iced coffee is the best remedy against the scorching heat.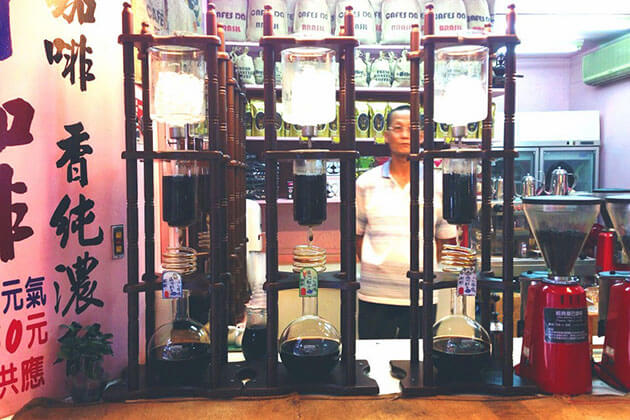 Taro Balls – Ah Ma Orh Yi
You would not mind if you do not see the uncanny Taro Balls granny because half the time would be spent looking for seats and stuffing your face with bowls of this goodness. This dish made my Taiwan vacation sweety a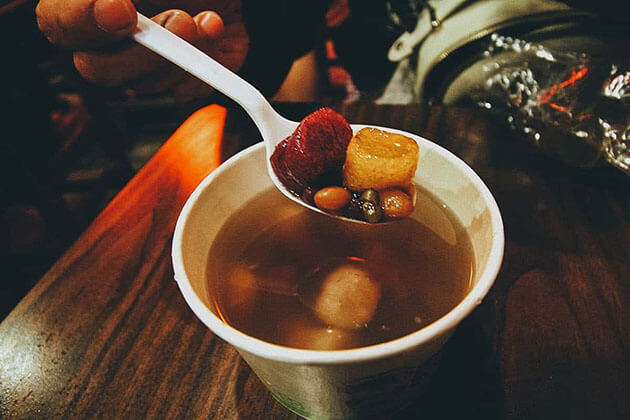 Get into a Yacht Cruise on Sun Moon Lake
If you ask me what is the chilliest activity to enjoy on your Taiwan vacation, it must be this stuff, without a doubt. Deriving its appellation from the round shape of the east side shoreline and the crescent shape of the west side, the Sun Moon Lake in Nantou is a marvel of nature. This untouched body of water is one of Taiwan's Eight Wonders and boasts incredibly fresh air during the dawn. Also, it exudes a serene, zen-like ambiance throughout. One of the most exhilarating things to enjoy here is to cruise (yacht) on the lake and marvel at the unique turquoise waters!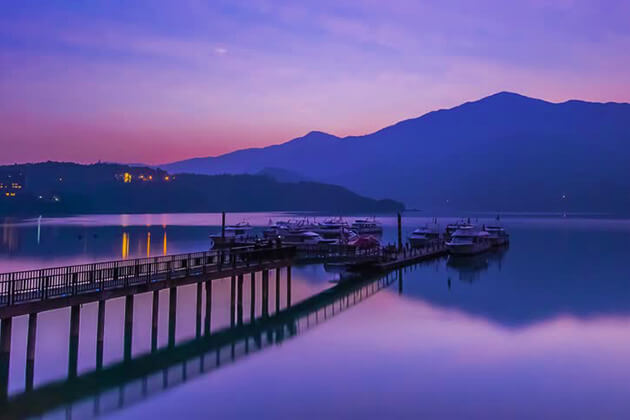 Head to Wen Wu Temple
Perfectly taking place close to Sun Moon Lake, Wen Wu Temple is an ideal destination for you to cover two attractions at once. Originally two temples combined into one, the Wen Wu Temple converges three halls, dedicated to the God of Literature, Confucius respectively, and the God of War. An iconic attraction of the Wen Wu Temple is the wishing fountain where visitors toss a coin and make their own wishes. Once there, you can pray for good academic results, career, and advancement or just simply admire the architectural finesse that went into the construction of this cultural monument. On the way of enjoying my Taiwan vacation, I did this thing and all I wished, happened.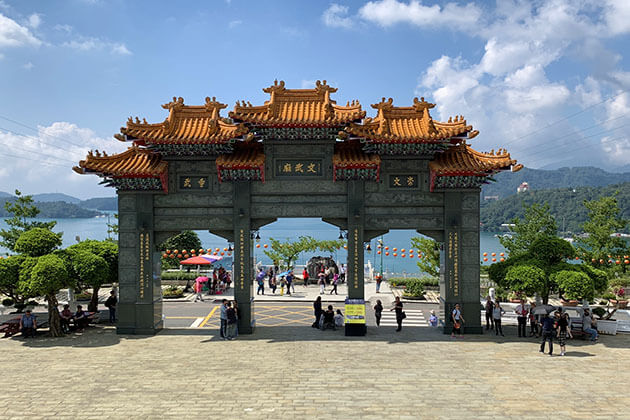 Indulge in the Rural Serene Ambiance of Mr. Brown Avenue
If you're from the jungle of concrete buildings like me, you'll find it scenes like lush, verdant rice fields and backdrops of mist mountains a rarity. Mr. Brown Avenue in Taitung provides urban dwellers a valuable opportunity to admire this immense sight more. Also, it is a cyclist's paradise and the perfect location for stunning photos of yourself within a life-sized photo frame!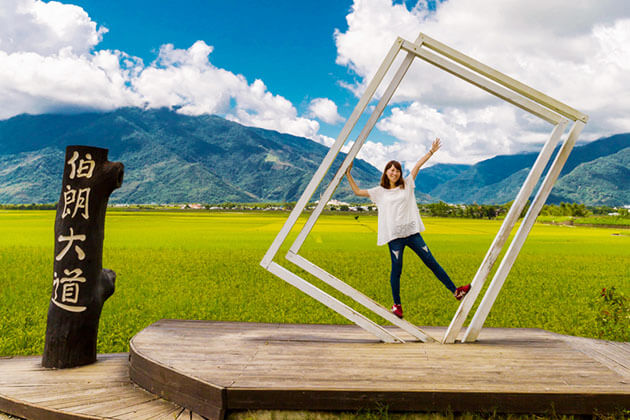 In Autumn, it's the time that you will be captivated by how the paddy fields turn into a sea of gold and bask charmingly in the sun. And, what's more, you can rent one of these Dalmatian dog-themed bicycles and cycle around the region. Sound like a dreamy imagination? I don't think so. Let strive it and get yourselves wonderful Taiwan tours.
Taste Organic Mushroom Hotpot in Yilan
You are cheerfully immersing yourselves in the exhilarating Taiwan tour packages then, do not miss this thing. Farms are ubiquitous in Taiwan; however, what makes the farms in Yilan a cut above the rest is their surprising mushroom hotpot. This invigorating feast will appeal to the health-conscious and seafood fans alike, as it is loaded with various types of vegetables and seafood like clams, prawns, and squid.
Yilan, a county with numerous hot springs and water parks, is most well-known for its pristine freshwater. This is best experienced through the delicious hot pot broths at places like the Guguchami Museum and the Tongshan Rice and Tea Resort. Slurp!
Farm Stay Experience
A resort - the Shangri La Leisure Farm in Yilan is a dreamy place where camaraderie comes alive with activities typical of traditional rural life in Taiwan. Adults and children gather to play trap bubbles, spinning top and make tang yuan (a glutinous rice dessert often representing union) — activities perfect for families. Have some retreat into the tranquil, lush mountains and peaceful farms for an escape from city life. If it is your lucky day, you can even catch fireflies at night! Regardless of which leisure farm you opt to visit, a farm stay is bound to be an unforgettable and unique experience of your Taiwan tours.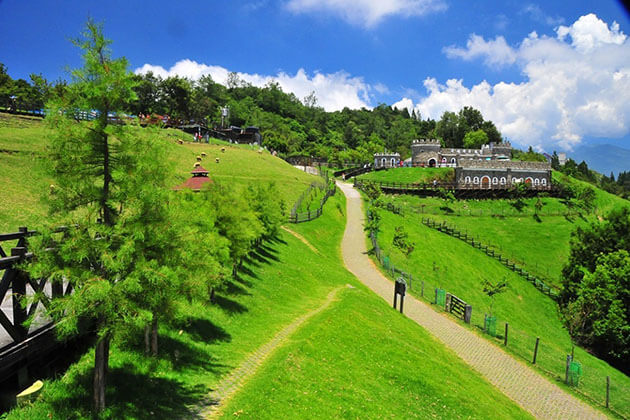 Sky Lanterns at Pingxi
The Pingxi railway (pictured) is a hotspot for getting into one of Taiwan's most prevalent activities - releasing sky lanterns. This iconic activity actually originated way back in the Three Kingdoms era, when Zhuge Liang (often referred to as Kong Ming) is said to have invented the lanterns and used them as a means of military communication (hence why they're called Kongming Deng in Mandarin). Purchase a sky lantern from the shops lining the railway and open your heart's yearnings on it before watching your dreams take flight. You never know, your wishes may just come true! So, just try. Perhaps, after Taiwan tours, your life changes positively.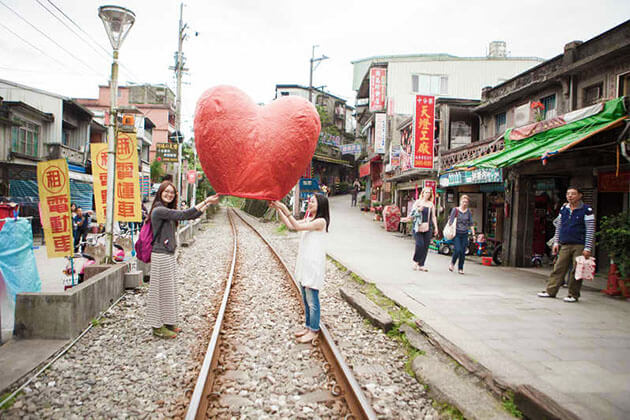 Admire Taipei 101
Taipei 101 is the tallest skyscraper in Taiwan as well as the country's architectural pride. It was built in the spirit of postmodernism, merging old & new design elements to encapsulate the way Taiwan straddles tradition, technology, and modernity. The adjoining shopping mall offers a multitude of international upmarket brands, restaurants, and a food court, so there's plenty to keep you entertained! When the night comes out, head to the observatory on the 89th floor to catch a spectacular night view of Taipei. For those who are acrophobic, they will miss a chance to enjoy such a fantastic experience in their Taiwan tours.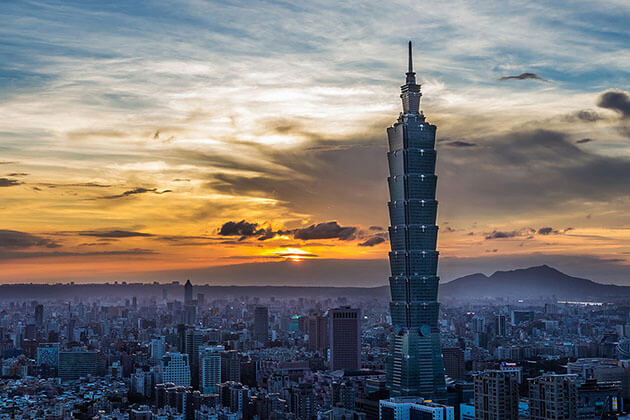 Strive the Renowned Smoked-chicken
I am a die-hard fan of meat so, my Taiwan vacation was super perfect with this thing. Weng Yao Chicken in Yilan serves up incredible smoked chicken, tandoori style. The chicken is marinated for hours and smoked in clay stoves. The result is a fragrant dish that will pique your taste buds. Heralded a specialty of Yilan, this restaurant is a must-try alongside your hot spring and hotpot experiences. The restaurant allows pet dogs so choose the al-fresco dining option if you're not too interested in sitting inside!