Japan Tours & Vacation Packages
An East Asia country – Japan is regarded for its rich culture & tradition, history yet also well-known for its modern technology, robots, and electronics. Once getting into Japan tours, you will experience some main tourist cities of Tokyo, Kyoto, Osaka and Nara which have been historically immensely renowned for its unique sights and beauty while the city of Sapporo and Hiroshima are now being paid a visit by travelers all around the world.
Furthermore, on your way enjoying a happy Japan vacation, you can bump into every topography of such a country from snow-capped mountains, pristine lakes, stunning meadows, flatlands, and impressive islands. Tourists can marvel at that majestic beauty all year round from the Sakura Blossoms (Cherry Blossoms) in Spring, clear blue sky in Summer to color-changing leaves in Fall and the heavy snow in Winter.
Aiming to take Asia vacation packages, please do not forget incredible Japan. Let Multi-Country Asia Tours be your travel partner. Let take a look at our special ready-made Japan tour packages designed based on the most prevalent trend of travelers around the world. Or, contact us (without any commitment) to customize a unique Japan vacation to immerse in.
---
Top Delightful Things to Do and See for the Wondrous Japan Tours
Hill Hiking
Perhaps, Japan is a good destination for hiking. On any given weekend, it is easy to see the scenery of trains that are full of persons putting on sensible waterproof coats and hiking boots, heading off into the Japanese countryside. Those people will be back at work on Monday, of course. That's the beauty of hiking in Japan though. Japan packs an awful lot into even the shortest of walks.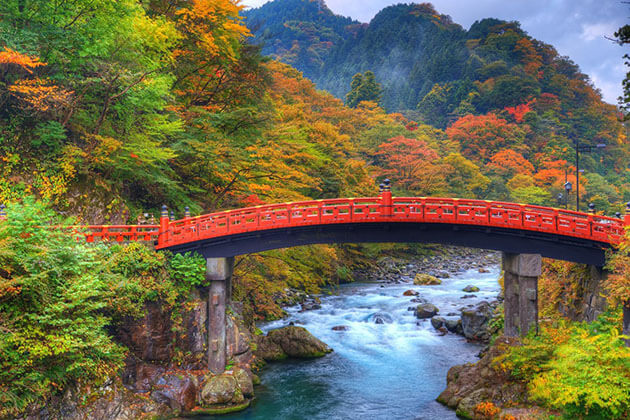 I found that when I went trekking in Honshu. It provides bamboo forests, untouched and sparkling lakes, and hidden temples. Don't forget your bear bell. For certain, whether you are hiking the hills around Nikko or the 2-hour tori-covered tail at Fushimi Inari Shrine, you are in for an authentic unique trekking experience. Perhaps, enjoying Japan tours without experiencing trekking, your vacation is not completely perfect. It's just my personal point of view.
Taste – Taste – Taste
Either London or Paris, Tokyo has more Michelin stars than them, both. However, the good news is that even in the smallest restaurants, you are offered something to delight foodies. So, don't worry too much if you get into Japan tours with a limited budget. Join the salarymen for a lunchtime bento box and you will never be satisfied with a meal deal from Boots ever again.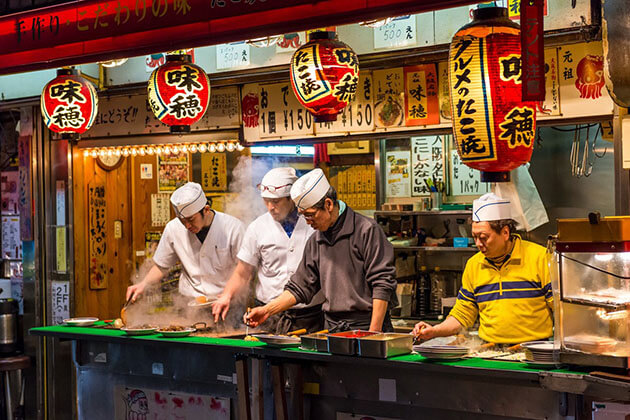 You will have not any problem finding a Katsu curry, tempura vegetables or the ubiquitous sushi. J­ust look around then find their plastic approximation outside the restaurant of your choice and point. It is at the extremes, yet, that Japanese food is something really interesting. Whether that's paper-thin slices of Hida beef, sourced from cows fed on beer, or Hachinoko (wasp larvae), Enjoy this culinary experience and you will never forget the Japan tours of your lifetime.
Immerse in the Japanese Wildlife
Hokkaido is known as a wild frontier in Japan, especially in winter, when cars are be swapped for snowmobiles and huskies, hot springs steam, cranes dance, and the sparkling Sapporo Snow Festival comes to town. If you've ever wanted to see a two-story ice carving of Hello Kitty, this is the place to come.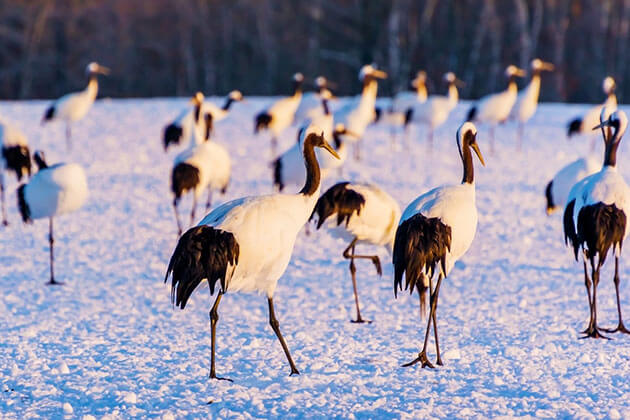 Outside of Sapporo, is one of the largest and least-populated areas housing the indigenous Ainu culture and some of the country's oldest national parks. It's where you'll find the country's best ski resort, Niseko. Save time for a restorative dip in an onsen. You'll find them all across the region; some inside, others just outdoor rock pools. Can't make it to Hokkaido for the winter? Not a problem. In the summer, it's a place to explore colorful lavender fields, mountains, and lakes, and to spot brown bears and other wildlife. I myself had an opportunity to experience a summer Japan vacation in Hokkaido. You know what? It was so gorgeous and I was speechless.
Get an Insight into Tradition in Kyoto
If I had to say, Kyoto is the perfect encapsulation of the Japan of everyone's imagination. Being Japan's capital city for 1.000 years has blessed it with over 2,000 temples, old-aged traditions and a way of life that has changed a bit over the centuries. once there. you will find that there is an Instagram moment around every corner from fully made-up geisha girls scurrying past holding white parasols to brightly painted wooden bridges.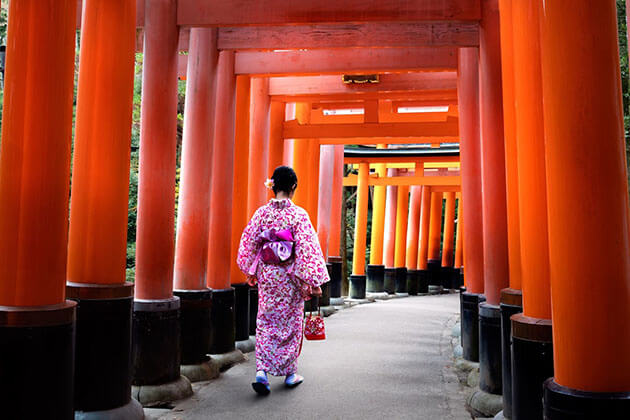 Take a guided walk through Gion after dark to gain an insight into the world of geiko (Kyoto's name for geisha) and maiko (apprentice geisha). Get into a course in calligraphy, sake-tasting, tea-ceremony or kimono-wearing. Stroll through the 5,000-plus orange-red torii (shrine gates) of Fushimi Inari Taisha. This is the Japan you traveled to see. Immerse yourself in it.
Sakura Experience
I am sure that your Japan tours will be so much exhilarating if you have a chance to enjoy this activity. One thing is for certain, this is one of the best of your Japan vacation experience. The sight of spring can only be one thing – a sea of cherry blossom is starting to wash throughout Japan, fleetingly covering the country in delicate buds. These fragile flowers only last roughly 2 weeks – yet there are few sights more miracle. In fact, the cherry blossom or Sakura is the national flower of Japan. The Japanese admire the trees' brief bloom as a symbol of the impermanence of life. They pay homage to the flower at Hanami – blossom-watching parties – where they enjoy feasts, drink and dance beneath the branches.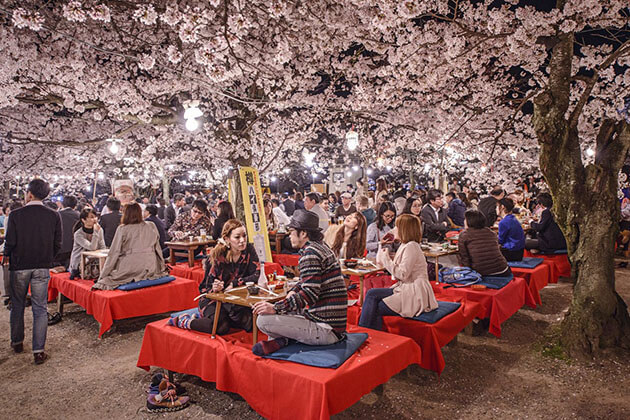 The Sakura appears throughout the nation, though some spots are better than others. Kyoto is an ideal destination to marvel at the blooms, draping the city's abundant shrines (like calming Heian-Jingu) and parks; visit Maruyama-Koen to sit beneath a stunning pink canopy. The Sakura Matsuri festival is held on the castle town of Hirosaki, while mountainous Yoshinoyama houses to over 30,000 cherry trees. In Tokyo, observe brilliant blooms in Inokashira & Ueno parks.
Lost in Tokyo
Tokyo hits you initially as being like some giant machine, with cars and consumers providing fuel to the round-the-clock crankshaft. Some 23 million persons are living and working here, among rammed sushi joints and sleepless corporate towers. The skylines are electric-indigo; the soundtrack is a barrage of candied pop tunes & rattling subway trains; the speed of life, on the first impression, makes you breathless. Then you'll take a turn and stumble upon a scene of quite a serenity, seemingly centuries old. What's more? What other city gives you a theme park dedicated to manga and one dedicated to onsens aka hot springs, right next to each other? Or an opportunity to browse the latest gadgets and the old-aged traditions of sumo in the same afternoon?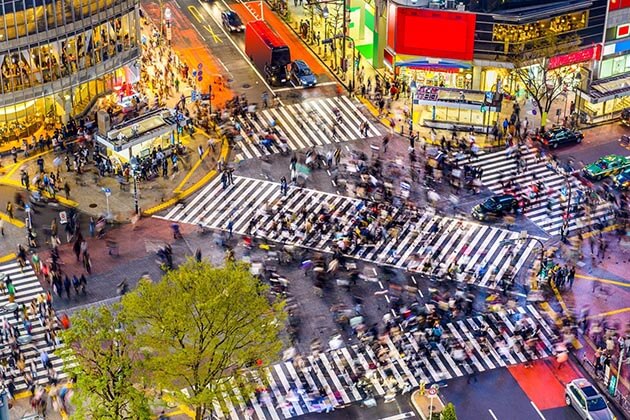 And fear not, there's plenty to do in the city if you're on a budget as well. Wander through Tsukiji, the world's largest seafood market or quietly contemplation at Meiji Shrine, a calm garden oasis in the center of Tokyo. Tokyo is various, but it is never monotonous. If you are big on hustle and bustle, your Japan tours would be perfect with this blatant city.
Visit Miyajima
Miyajima is a small island located in the Japanese Inland Sea and houses one of the most famous shrines in Japan. The setting is just immensely perfect and thousands of tourists make their way to catch a glimpse of picture book Japan each day.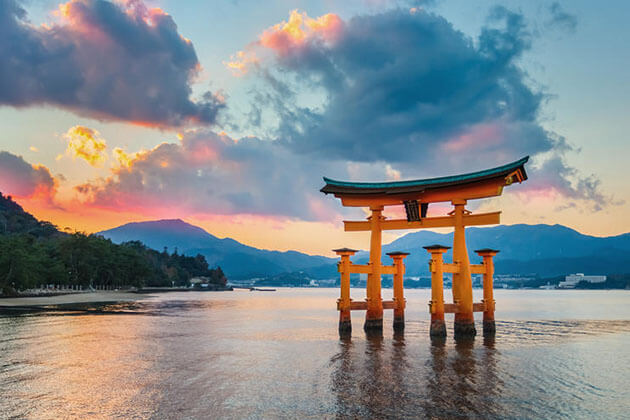 Just like in Nara, an abundance of tame deer strolls freely around the small national park. Also, there is a big aquarium on the island, worth witnessing. Honestly, heading to Miyajima is one of the best things to do to have a wonderful Japan vacation.
Learn about the Darkest Chapter of Japan in Hiroshima
Hiroshima marks a de facto of one of the darkest chapters in human history. A bomb that can eradicate tens of thousands of innocent souls within an eyeblink and maim future generations for all eternity should not, cannot be at anyone's disposal. It remains a sad fact that atomic bombs became a reality at the very end of World War II. Hiroshima, where on August 6, 1945, the "Little Boy" was dropped, was destroyed almost completely.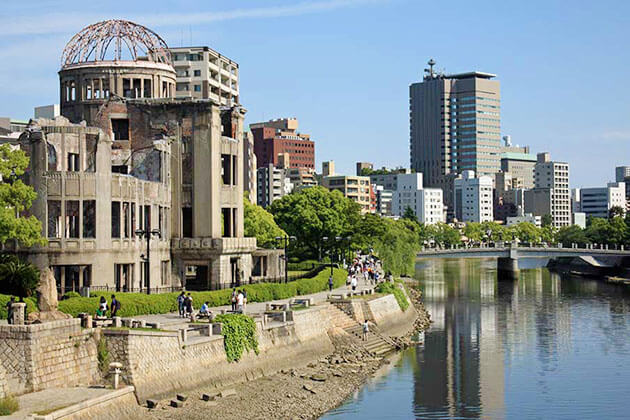 Visit the excellent exposition in the Hiroshima Peace Memorial Museum to get a feeling for the severity of the event. As the city is very close to Miyajima, you can visit both sites together (not really feasible on one day, though). During your Japan tours, this is an ideal place to learn about the sorrow period the Japanese experienced.
Unwind in Shirakawa-go
Perhaps, Shirakawa-go is the most charming village in Japan. It's not exactly that old compared to other sites. Just some 200 years. However, it offers you a great impression of how remote life in Japan was before the industrialization of the country. The traditional architecture and (to some extent) the way of life made the site become one of the World Heritage Sites.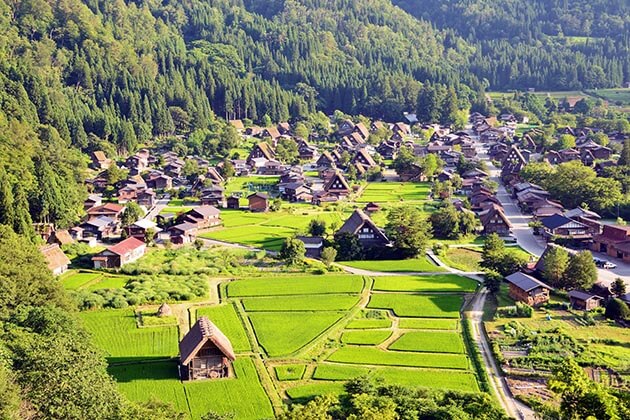 The village takes place high up in the mountains and not that so easy to reach by public transport from Tokyo. Still, the whole area is definitely worth your time. Not so far, you will find the Takayama city, where equally old and authentic houses can be found. Wooden as they are, such a sight is quite rare in Japan as frequent fires, earthquakes, and wars destroyed a lot of the common architecture more than centuries. If you are planning a visit, make sure to read about my experience in Shirakawa-go. What do you expect your Japan tours will be? An off-beaten-path? Well, if yes, go here.
Enjoy Kabuki - Noh
Japan has a very ancient theater tradition. So, you really should visit one performance. The lavish costumes, the intricate dance and the alien music are a grand spectacle to behold. And really don't worry too much about not understanding a thing. Most plays are rather ancient and most Japanese don't understand a lot either (think of it as going to the opera, where it's hard to follow the sung words as well as plus there are subtitles in English).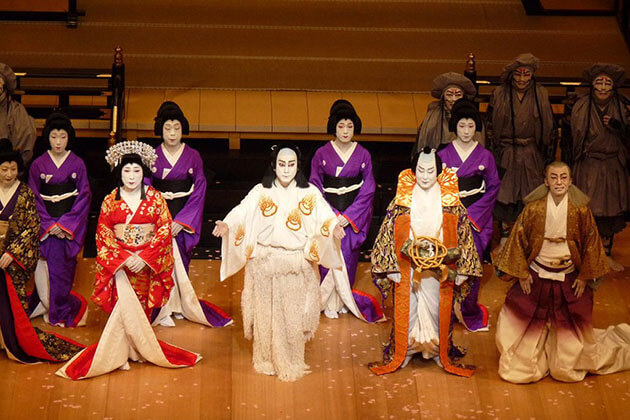 I already mentioned Bunraku, but there is also Kabuki. Kabuki is probably the most fun thing to watch, as there is a lot of action, grand stages and usually a lot of special effects. Noh, on the other hand, is more like a museum piece that virtually didn't change for a thousand years and more. It can often be seen at major temples and shrines.