Nepal Tours & Vacation Packages
Nepal is truly a real paradise for those who are really into the adventure. A day excursion in Nepal leads you to experience the steamy plains of South Asia and the foothills of the Himalayans – the world's highest as well as most spectacular mountain range.
After deeply diving into the impressively pristine beauty at the high attitude and letting cooling wind creep through the warm body, we step away from it to indulge in the incredible towns and cities. A day trip to explore the capital city of Nepal – Kathmandu; the ancient Bhaktapur and its quiet cobbled streets; and the bevy of temples and World Heritage Sites in Patan, will make your Nepal tours become so much exciting.
How do you feel right now? Do you want to go to Nepal? If yes, let Multi-Country Asia Tours be your partner on the journey of discovering Nepal. Our Nepal vacation packages, below, are ready to satisfy you. If you have any special interest, feel free to contact us and we will help you to make the best Nepal tours for you to enjoy.
Promise that your Asia vacation packages will worth your money and time with a trip to Nepal.
---
Top Stupendous Things to Do and See for the Enlivened Nepal Tours
Paragliding in Pokhara
Why do I mention this thing first? Simply because it's an incredible destination. Pokhara is known as the city of lakes offering fresh air, good condition, and most importantly, super stunning vista to both the locals and visitors. It is also an ideal place for those being interested in adrenaline hit on your Nepal tours? Why don't you take to the skies in Pokhara? Thanks to relatively stable thermals, pretty decent weather year-round, and the safety net of Pokhara's clear blue lake, the city is immensely perfect for paragliding. Throw in some seriously epic views of the snow-capped mountains that surround Pokhara and you have the ideal recipe for an amazing paragliding session.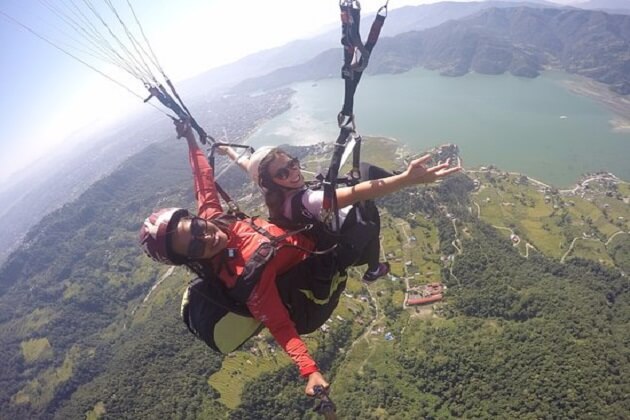 Sky Diving
A higher level of paragliding, sky diving will leave you an immensely deep impression as well as the ultimate adrenaline pumping once experience this thrilling activity in your Nepal vacation packages. Dropping from a helicopter at 23,000ft, you will free-fall, then a parachute, right in front of the world's highest peak. Then you'll land in one of the highest drop zones in the world – Ama Dablam Base Camp at 15.000 feats. The price for this activity is expensive; however, I am sure that it's worth your money.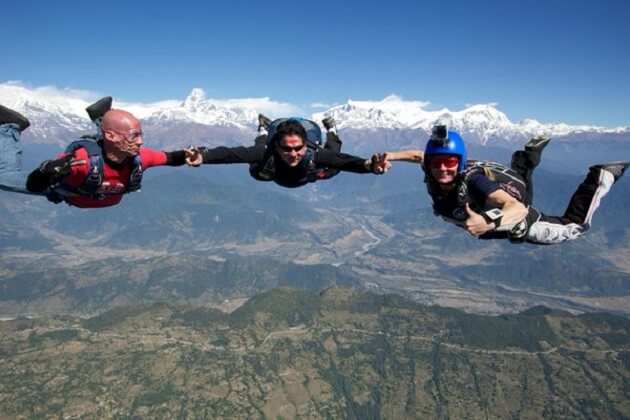 Chitwan National Park – Enjoy Jungle Safari
It's not all about the Himalayas in Nepal – the country's topography is actually pretty varied. Down in the lowlands in the south of Nepal stand the Chitwan National Park - a sprawling area of lush jungles and grassy plains which is just 415m above sea level. On a jeep safari in Chitwan, you will be able to spot rhinos, elephants, hundreds of species of birds, and – if you are lucky – the elusive Bengal tiger can be seen.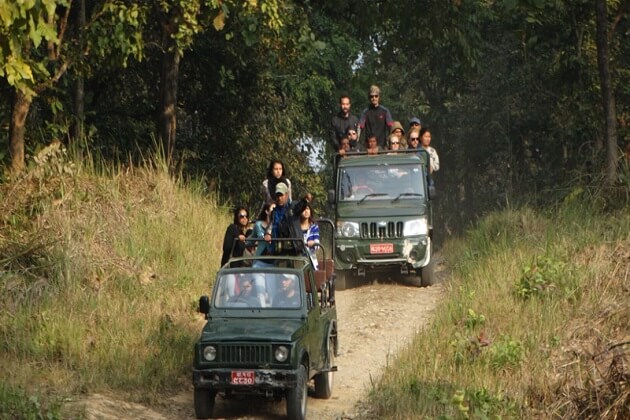 For the most dazzlingly luxurious safari experience in Chitwan, try Megauli Serai. This stunning lodge is from the famous Taj Safaris chain and they really know what they're doing. From the wonderful villas (complete with private pools overlooking the park) to the faultless service and everything about my stay at Megauli Serai was amazing. If you are going to enjoy Nepal tours and Chitwan National Park is one of your destinations to go, I highly recommend you get into a jeep safari instead of elephant riding. I am sure that you know what I mean.
Bungee Jump
When it comes to adrenaline pumping and extreme activities, Nepal will not disappoint anyone! Not so far from Kathmandu is the adventure sports paradise - The Last Resort – where you can find the ninth-highest bungee jump in the world. It is a 160m high jump into a tropical gorge above a raging river. Would you be brave enough to enjoy it?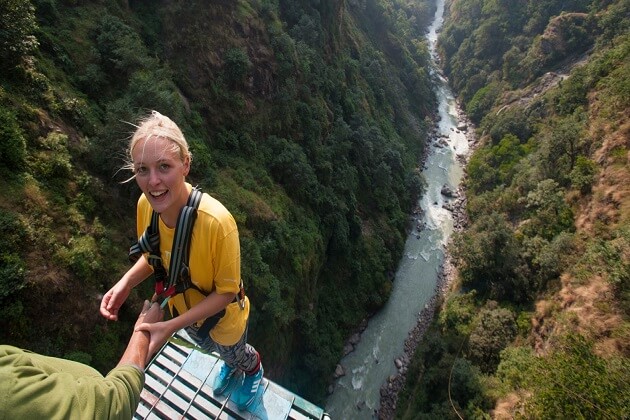 Canyoning
For an authentic Himalayan adventure, strive your hand at canyoning. Basically, you throw yourselves into a fast-flowing mountain river and let it carry you downstream. Honestly, this is a great way to get yourselves a real hands-on experience of the Himalayas, as you abseil, slide, and splash your way across gorges, waterfalls, and pristine jungle. This is one of nature's most amazing playgrounds – don't miss it if you really want to get into a perfect Nepal vacation.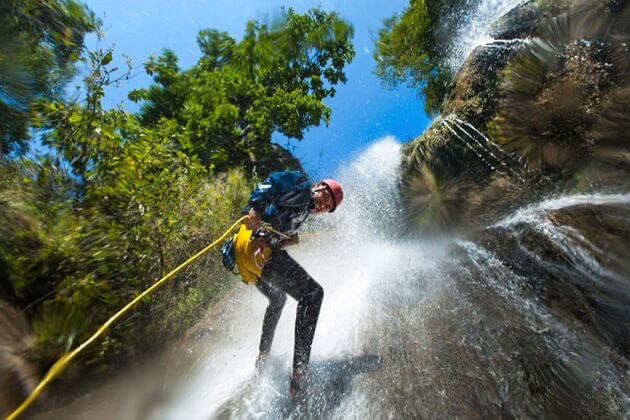 Panauti Homestay
My favorite discoveries in Nepal was Panauti Community Homestay. It was also one of the things making my Nepal vacation merely perfect. When we're done well, a homestay is truly a great way to get an insight into the local culture, and there are quite a few homestays throughout Nepal to choose from. The thing that I loved about the Panauti Community Homestay was that it was run by a cooperative of local women. The purpose is to give local women independence and to empower their status in society – so you will be supporting a really good cause.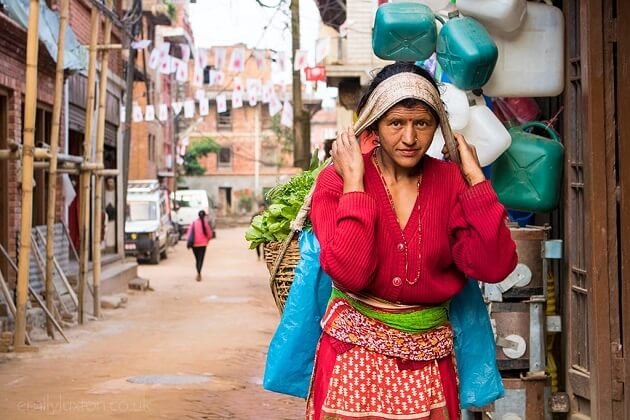 White Water Rafting
Yet another way to get wild and wet in the Himalayas is with white water rafting. Nepal has numerous rivers to discover on rafting trips ranging from a day to a week or even 10 days. Strive something new, and explore the beauty of the Himalayas from ranging rivers fed by snow-melts and monsoon rains. White water rafting during Nepal tours, somehow, is a real challenge; however, it's a serious thrill and a fantastic way to test your limits.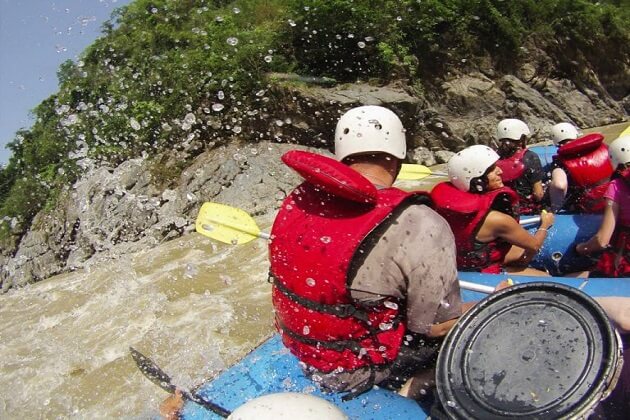 Mountain Yoga
Yoga is all about connecting with the world around you. And what better way to do that than by practicing yoga outside, surrounded by the very best of the natural world? At various yoga retreats in Nepal, you can learn and practice meditation, yoga, and spirituality whilst surrounded by the majesty of the Himalayas. Sadhana Yoga Retreat in Pokhara comes highly recommended and offers everything from daily classes through to 21-day intensive courses. This is the most relaxing activity for ones' Nepal tours.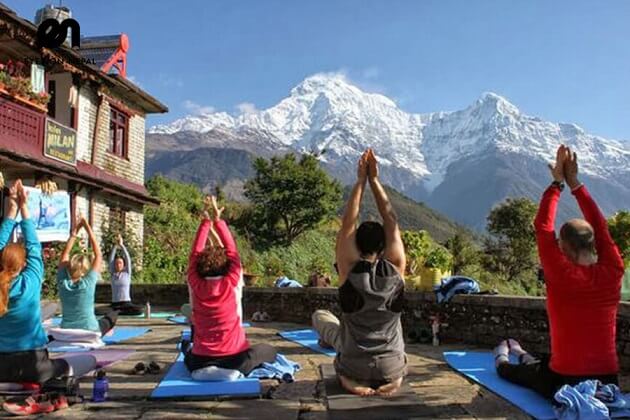 Discover Religious Sites in Katmandu
A wonderful combination of chaotic, crowded, and at times bat-crap-crazy, Kathmandu is Nepal's fantastically insane capital. Manifold travelers, especially those are adventurers, treat the city as nothing more than a jumping-off point for a trek; however, there's so much more to it. Spend some time discovering the city, and in particular its incredible temples.
Boudhanath
is the most renowned of Kathmandu's Buddhist temples, and it's one of the most impressive sights in Kathmandu. The gold and white stupa is enormous, and the complex is bustling with devotees and fluttering prayer flags.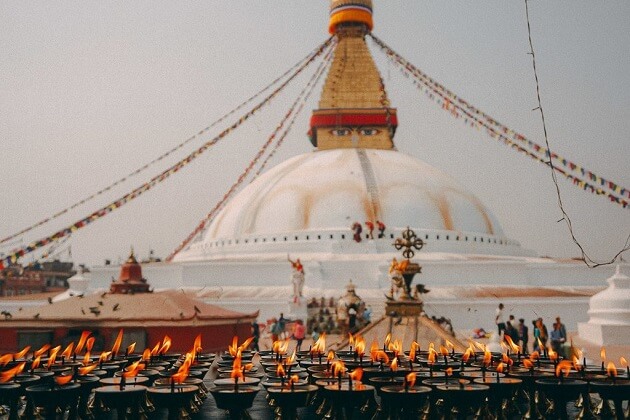 Swayambhunath
or the Monkey Temple is a Buddhist temple providing some incredible – if hazy – vistas of the city. And of course, there are dozens of monkeys appearing when the sun goes out.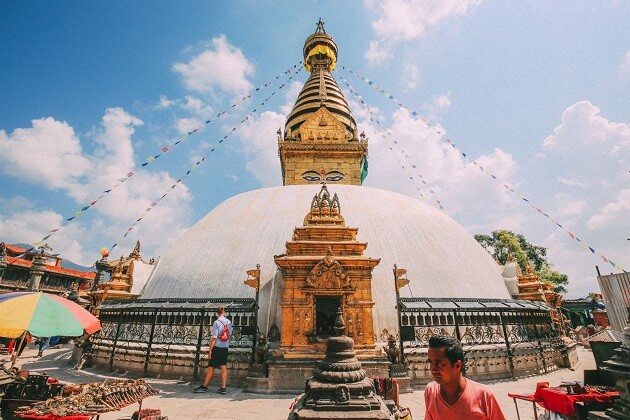 Eat – Eat – Eat
I am sure that your Nepal tours will not completely done if you do not try to taste as much as you can. There are momos – my personal obsession – as well as rich curries and loads tastier dished. Don't miss buffalo curry, sekuwa – spiced meat char-grilled over a natural log fire – or the spiced lentil patties known as bara. There's so much to discover, so check out Foodie Flashpacker's post about his food tour in Kathmandu to find out what you're missing.