China Tours & Vacation Packages
Recognized as one of the world's well-worth visiting destination, China is really good to pay the visit on your way to enjoy an Asia vacation. Whether you will get caught up in the whirl of one of the hustling and bustling cities in China or seek yourself traveling as a nomad in the middle of grasslands of Mongolia, you China vacation is still an epic adventure.
What could be more fascinating on your China tours? Well, it is your chance to see the sights for which the country is famous for ranging from the impressive Terracotta Warriors of Xian, the splendid Forbidden City of Beijing to the old-aged walled city of Pingyao. If you want, you can enjoy a trip to the less-touristed parts of China like the Great Wall, isolated villages close to the gentle Li River, a hike to the Tiger Leaping Gorge in Yunnan province, and so on.
So, take a look at our ready-made China tour itineraries, then start planning your dream tour. If our China tours do not meet your demand, just feel free to contact us and tell us your interests. Our consultants will support you to create the most unforgettable trip to China for you to indulge in.
---
Top Magnificent Things to Do and See for the Full of Nostalgic China Tours
Bamboo Boat Cruise Down the Li River
The karstic landscape of the southern Chinese city of Guilin will make you feel like you're in another world, one created from the illustrations of a Dr. Seuss story, perhaps. And through those karsts run two rivers: the Li and the Yulong. Both rivers provide a valuable opportunity for bamboo cruises, so you can admire the place that inspired the picture on the RMB 20 bill. Perhaps, you will be surprised a bit as you see a pet water buffalo on the way, or maybe a few cormorant fishers who want to snap a photo with you for making money. Cruising on the Li River and having a little chit-chat as well as witnessing the magnificent nature was one of the most beautiful memories of my China vacation.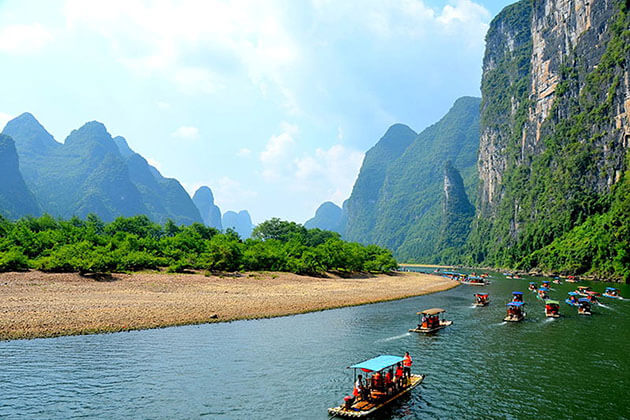 Yellow Mountains Hiking Trip
If you are keen on adventure, you would love to add a hiking trip to the Yellow Mountains to your China tour packages. Huangshan aka Yellow Mountain is one of China's most prevalent tourist sites for a reason. If you have ever seen a traditional ink painting of China, you will suddenly recognize the signature look of the Huangshan's granite cliffs and the iconic way where the clouds hover above the peaks on a rainy day. It is these idyllic vistas having inspired countless paintings as well as poems and made Huangshan Scenic Area a World Heritage Site. The mountain requires at least a few days to totally complete the journey and is best viewed during sunrise and winter snows.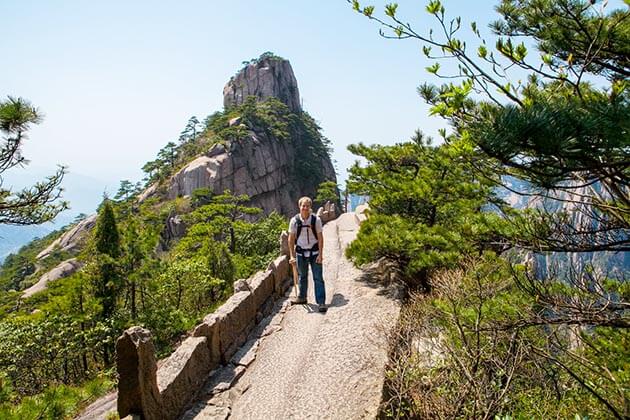 Make Friend with Panda
This is the best thing I love when enjoying China vacation and I am sure that you will too. Your China Tours cannot be totally completed without visiting the pandas at the Chengdu Research Base of Giant Panda Breeding. This is a research base; however, it is likely an animal sanctuary dedicated to the only one animal, is easily the biggest contributing factor to giant pandas that are no longer being an endangered species. Additionally, the center also provides up-close looks at the adorable giant pandas or red pandas. The enclosures imitate the natural habitat of the giant panda that is native to the zone, and visitors can witness natural habits they wouldn't normally see at a zoo. A morning visit (highly recommended) provides you a good opportunity to enjoy most, if not all, the cute pandas climbing bamboo trees, rolling around in the grass, and being goofballs. Also, Visitors can get into a peek at the nursery, where the newborns and little ones sleep in incubators. I swear that it would be one of the unforgettable trips of your lifetime.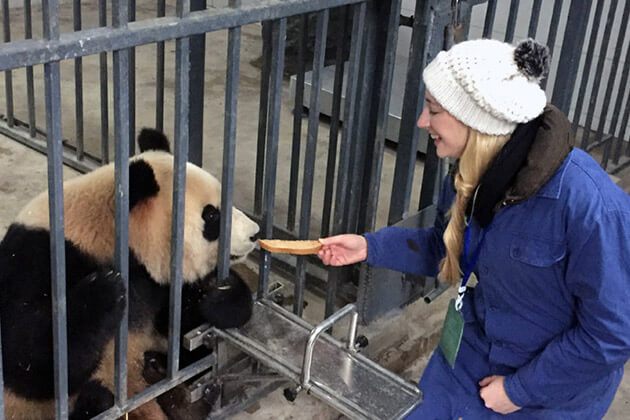 The Renowned Great Wall
The Great Wall is the most iconic attractions in China. Most travelers choose to see this famous site in Beijing; however, there are renovated sections of the wall all throughout northern China. For a joyfully strenuous hike with a thousand of your beloved, opt for Beijing's Mutianyu section. Admire where the Great Wall meets the sea in Henan province, or get unique & impressive scenery of the Gobi Desert from the western end of the wall in Gansu province. If you do not go there, your China tour will be not perfect.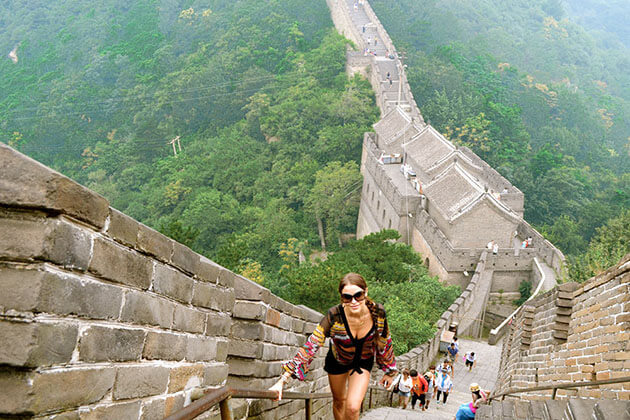 Strive Scrumptious Xiao Long Bao
Perhaps, everyone who knows Chinese cuisine has tasted the almighty Xiao Long Bao. Beloved the world over for their fragrant soup filling along with delicate wrapping, Shanghai's renowned soup dumplings just are not the same anywhere else. It might take a few tries to get the hang of striving them properly, so you might as well taste them every chance you get.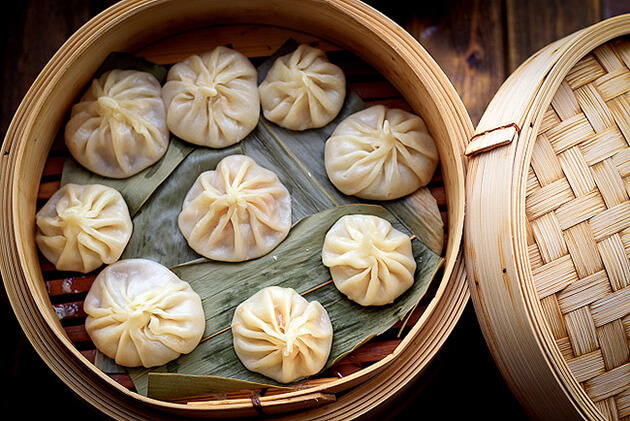 Marvel at the Sunset over the West Lake
It's no surprise that Hangzhou's famous West Lake has long been the subject of poems and songs. It is definitely breathtaking, especially when the sunrise and sunset come out - the sun floats just above the surrounding hills, painting the sky orange. Highly recommend to rent a boat and strive to capture the beauty, or you can grab a bicycle and follow the perimeter of the lake, crossing traditional bridges and pavilions, en route. If you get into China's vacation with your soulmate, I am sure that this place is for you.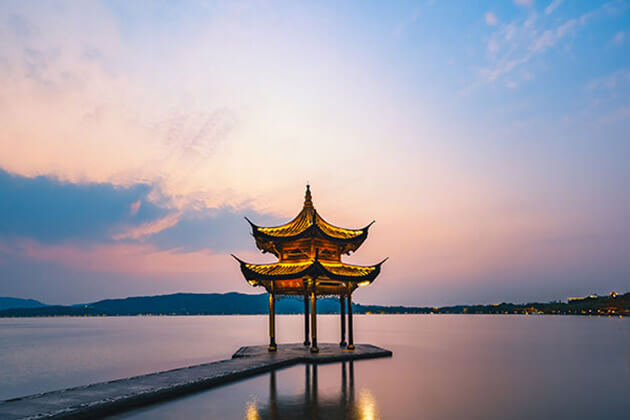 High on Life with a Beer in Qingdao
Did you know the fact that Tsingtao beer is as much German as it is Chinese? It is because the coastal city of Qingdao was occupied by Germans for up to 16 years during the early 20th century. In typical German fashion, the colonial residents launched a brewery to offer a taste of life back home. Currently, that brewery produces the second most prevalent beer in the world. You can get into a tour discovering the factory, or simply kick back on the beach with a cold Tsingtao in hand. To be honest, if there is a China vacation with a group of friends, beer cannot be ignored.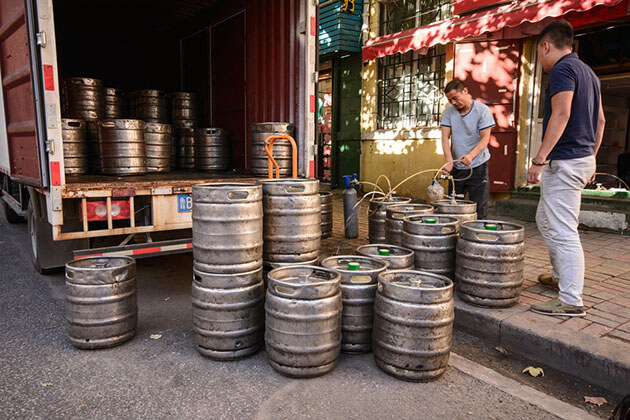 Biking Trip at the Old City Walls of Xi'an
Don't just go to Xi'an for the Terracotta Warriors. In the end, you will find that one of the most memorable experiences you can have in the western Chinese city is just a simple bike ride atop the old city walls of Xi'an. The walls, themselves, are quite magnificent; however, don't forget to look down for a bird's eye view of everyday city life.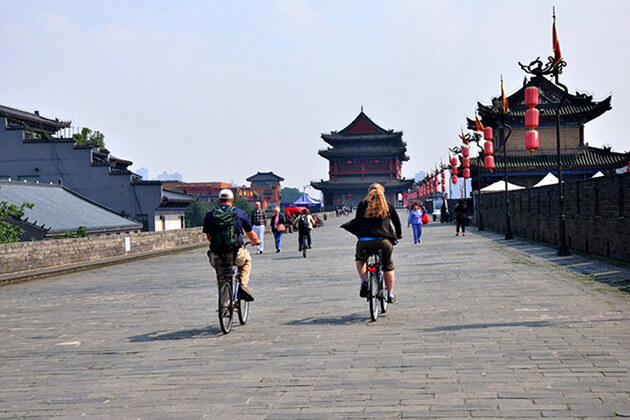 Get an insight into Kungfu at Shaolin Temple
Are you ready to learn Kungfu? Shaolin Temple in China's Henan province is often regarded as the birthplace of Chinese Kung Fu. Over the 1.500-year-history temple, its monks have mastered the unique combination of both Zen Buddhism and martial arts. The monks still practice by now, and you can even practice with them. Let book directly with the temple for a once-in-a-lifetime lesson or 2.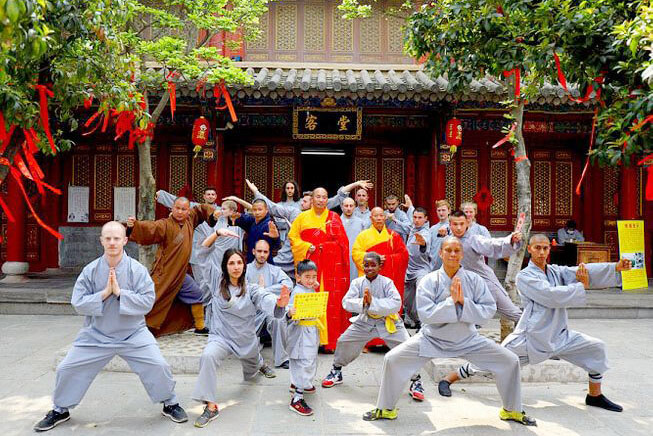 Burn Your Tongue off in Chongqing
Perhaps, Chinese food isn't a homogeneous offering, as much as your takeout place down the street would not like to concur. Everywhere you traverse to, the country provides your taste buds something odd. If your strive buds prefer spicy food, take them to Chongqing, where you are able to taste authentic hot pot in the place where it was given birth. You can order everything you want from thinly sliced beef to lotus root as well as cow brain and just simply throw it all in the pot of scalding chili-water in front of you and then, be prepared for the dramatic bursts of flavor with each bite. If you are in love with spicy food, your China tours will be perfect with it.