South Asia Tours & Vacation Packages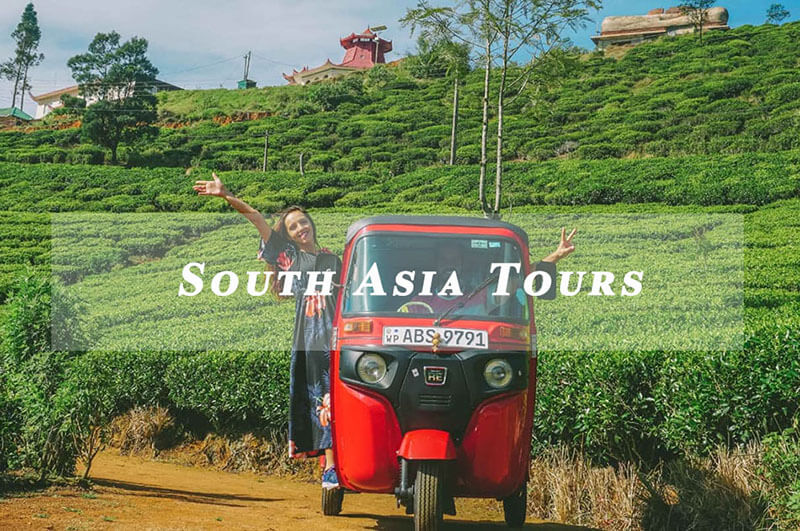 Consisting of 8 countries which are Afghanistan, Bhutan, Bangladesh, India, Maldives, Nepal, Pakistan, and Sri Lanka – South Asia is a southern region of the Asian continent, comprising the sub-Himalayan SAARC countries. South Asia is bounded on the south by the Indian Ocean and on land (clockwise, from the west) by West Asia, Central Asia, East Asia, and Southeast Asia.
Perhaps, it is true to say that South Asia is the most incredible and gorgeous part of Asia owning itself the marvelous pristine landscape and un-touched culture & tradition. A good example would be Bhutan, the superb Thunder Dragon Kingdom, where the myths and natural beauty seem to roll into one. On the way of enjoying your multi country Asia tours, do not miss a chance to joyfully get into the thrilling South Asia tour packages.
How can you participate in the best South Asia vacation packages? Just look at our top-rated South Asia tours below and find your best one that suits you most. If none of them can be your interest, feel free to tell us. Our consultants will always be happy to work with you and customize the best South Asia vacation that will satisfy you. DO NOT HESITANT, FREE INQUIRY NOW!
---
Top Extremely Fantastic Things to Do and See for the Superb South Asia Tours
Must-Experienced Things in India
Gali Paranthe Wali – Delhi
This is a renowned food lane in the heart of Old Delhi in the middle of the Chandni Chowk market and once you enjoy your happy South Asia vacation in India, you have to go there. On this lane are a handful of well-known eateries, all serving up the same dish: unique Delhi-style stuffed parathas, a type of flatbread made from wheat dough and lightly fried in oil on both sides.
While the usual filling is potatoes, on such an amazing street, tourists are able to get them stuffed with anything, from cheese to squash, raisins, mint, mixed vegetables, cashews and so on. Manifold places, here, have been around for more than 100 years, and it doesn't take long to see why these hole-in-the-wall eateries are almost always full of Indians getting into this tasty meal. Take the metro to Chandni Chowk. Once there, head east on Chandni Chowk until you hit the alley. Follow the alley and you'll come to the paratha restaurants.
Golden Temple
Each visit will lead to a new and rewarding experience with its shimmering golden temple and an endless stream of local pilgrims to talk to. Make sure that you head over to the Langar Hall, the community dining hall where visitor including Indian and foreigners, are welcomed to enter for a simple but delicious free meal, available at almost any time. It typically feeds roughly to 100,000 people/ day. All you need to do is to sit on the floor, then they dish out the food, you eat, and finally, you leave so that another group of people can do the same shortly after.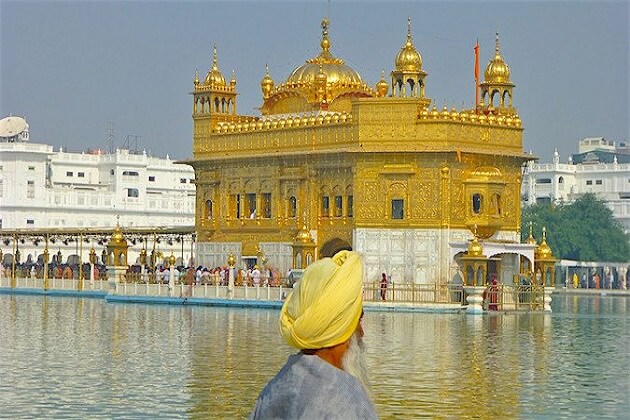 In fact, there isn't much time for conversation; however, you'll probably end up waving and smiling to a lot of Indians sitting near you, all curious as to why you are there. When you are outside, you'll then often find yourself shaking hands with people you were eating with and having a little chit-chat up a storm.
Palolem Beach
If you want to enjoy some time unwinding on the beach, this is absolutely a favorable spot for that. Palolem Beach takes place in the renowned state of Goa, it is immensely low-key, providing a stunning mix of beach huts located in a fully walkable and welcoming village setting. There will be whitish sands which are clean and backed by towering palm trees and also, the bluish water is calm, clear, and it is perfect for swimming. On top of that, the sunset is consistently stunning as the sun dips behind jungle-filled Monkey Island at the far end of the beach each evening.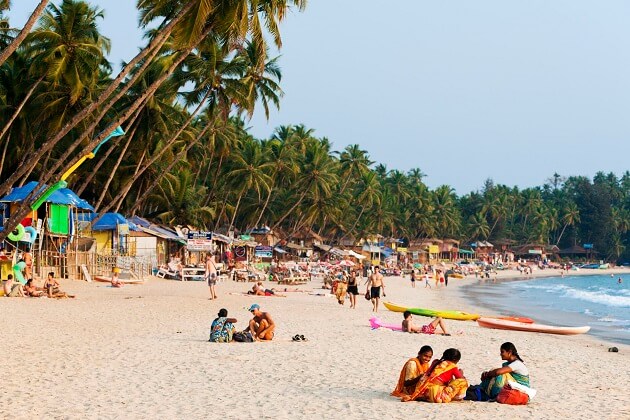 The reason why I like this area so much is that it has a bit of everything ranging from solo travelers, couples, a party crowd, vacationers, all kinds of tasty food, some simple nightlife, exhilarating water activities, and plenty of day trip options to waterfalls, secluded beaches, snorkeling locations, canyons, and so on — all while keeping its laid-back ambiance.
Top Exhilarating Things to Do and See in Bhutan
Taktsang Goemba – The Tiger's Nest Monastery
Whoever asks me what to do to have memorable south Asia tours, without doubt, it would be a hike to the Tiger's Nest Monastery in Bhutan. The site, also known as the Paro Taktsang is widely known as the most sacred Buddhist temple in Bhutan which is located on a sheer rock cliff near Paro District of the Himalayas. It is said that in the 8th century, Padmasambhava (Guru Rinpoche) flew from Kurtoe Singye Dzong to this mountain on the back of a pregnant tigress and meditated for a very long time - 3 years, 3 months, 3 days, and 3 hours.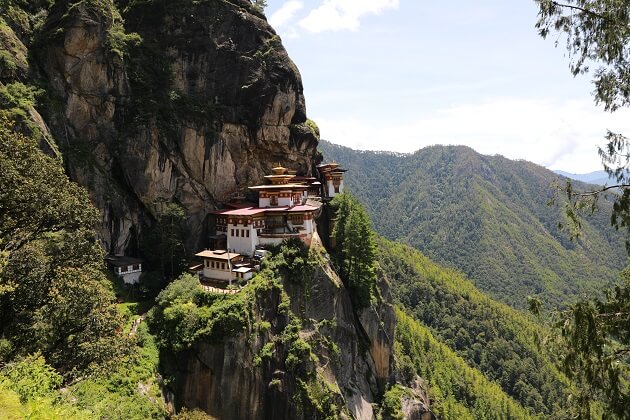 Today, this sacred site is one of the most iconic attractions in Paro - Bhutan. To reach the site, you have to enjoy an exciting hiking trip taking you 2 hours to get there. En route, you are offered immensely breathtaking vistas of Bhutan's nature at the high altitude.
Archery – The National Sport of Bhutan
If you want to experience Authentic Bhutan, nothing better than attending the archery competitions which are one of the best Bhutan attractions and its national sport as well. While sauntering the highways and byways of Bhutan, you'll find colorful gatherings of men dressed in their traditional robes taking turns to shoot arrows.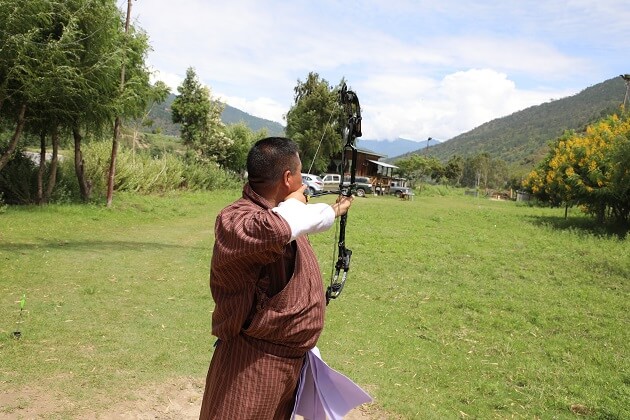 The archery competitions draw manifold archer to this social event and competitions are organized between towns, villages as well as amateur teams. It's a wonderful glimpse into their culture.
Bhutanese Cuisine
The fact is that people in Bhutan do not kill animals for food, all meat in the country is imported from India. Thus, the price of meat tends to be not for a song and it is rare to have a non-veggie meal. However, I am sure that vegetable meals are delicious, especially when I strived a tasty deep-fried chili, I fell in love with it.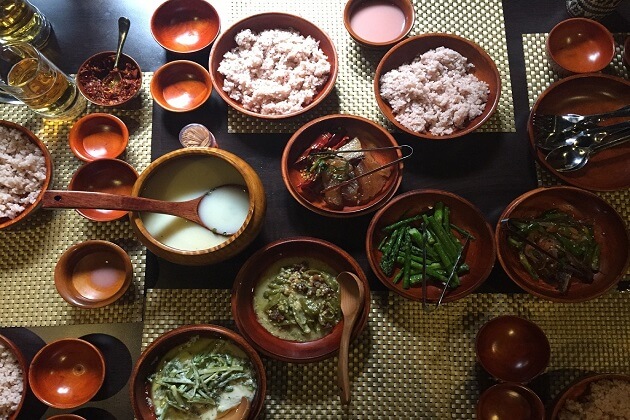 Things to Do and See for Perfect South Asia Tours – Nepal
Trekking - Subjugate the Himalaya Mountain
Whether you are a novice or an experienced trekker Nepal is the land of trekking (and climbing), offering some of the best trekking routes in the world. Period. The 4 days Poonhill trek is one of the better short treks in Nepal; the Everest Base Camp trek is a great trek if having 12 days available; while the Everest Base Camp - 3 Passes trek or the Manaslu trek are some of the best adventure treks in Nepal, taking you on unparalleled trekking routes amidst pristine nature.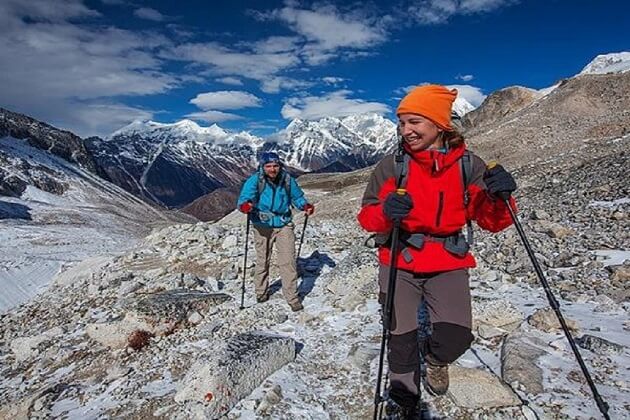 If you get into climbing; however, lack experience, I would like to recommend Island Peak or Mera Peak. The 2 peaks reach +6,000 meters and you can submit them without prior mountaineering experience, yet promising a challenging adventure and memory of a lifetime! For more information about mountain peaks, please check out the top 10 best climbing peaks in Nepal.
Paragliding in Pokhara
It is true that Pokhara – the city of thousand lakes, is one of the most gorgeous destinations in Nepal. Once there, you not only have an opportunity to indulge in the natural ambiance but also adventurous activities and on top of that, paragliding is highly recommended. If you are living in a monotonous life, just strive this stuff and get yourselves an off-world experience as floating in the middle of the sky and admiring the whole lakeside-town below.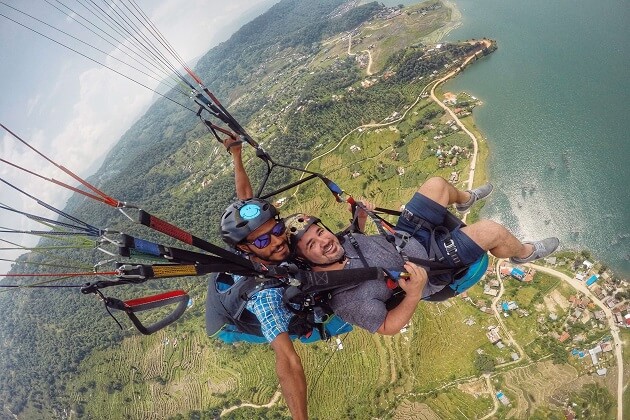 Visit Chitwan National Park
If you love nature, wildlife, and also adventure, nothing better than getting into a trip to Chitwan National Park. The site home to over 500 bird species, one-horned rhinos, Bengal tigers and Asian elephants. The park covers almost 332 sq. miles and is supposed to be the best place of seeing animals such as bears, tigers, crocodiles, elephants, and rhinos. The most common bird sightings include kingfishers, paradise flycatchers, egrets, and brahmins ducks.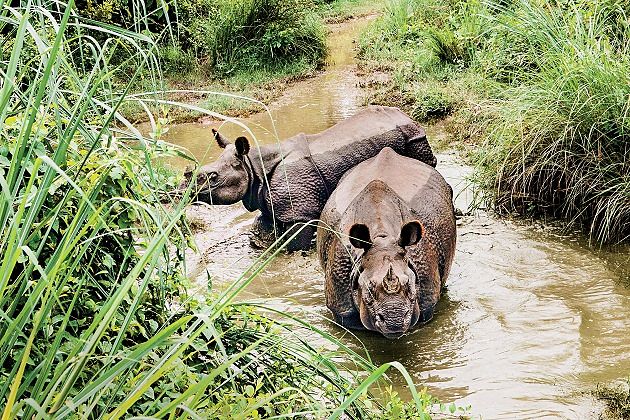 Immensely Thrilling Things to Do and See for the Perfect South Asia Vacation in Sri Lanka
Tea Plantation Trek in Nuwara Eliya
Lipton Tea is the main item in the cupboard of most families across the world. Never did I expect to be enjoying a trek with a local up and down the steep mountains home amongst the renowned Lipton Tea and other highly lauded tea estates. If you are interested in the gain historical context and perspective, without doubt, this is one of the most fantastic things to do in.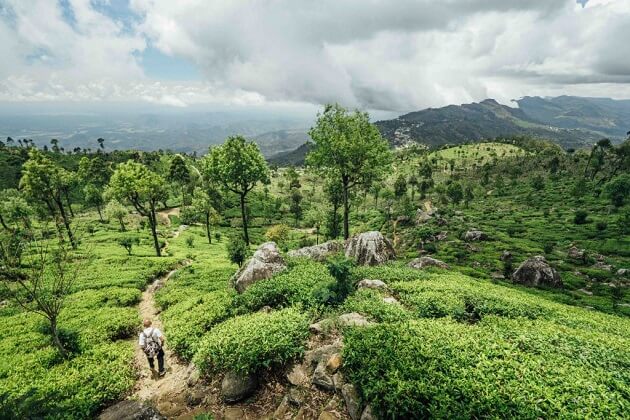 The Royal Tea Trail starts innocuously by the roadside before beginning to the wind between steep tea terraces. There are no steps as well as the tea-pluckers must scale the sharp incline. Although they are often layered creating a beautiful linear design on the side of the mountains, the tea plants are scattered with no particular pattern.
Jeep Safari in Kaudulla National Park
This is an unmissable experience while getting into a south Asia vacation in Sri Lanka. The fact that there are many national parks with great experiences; however, I ended up opting Kaudulla National Park and I was surprised at what I saw. I got into an open-top jeep and began cruising through the jungle. I spotted an owl and manifold monkeys before the jeep rolled out into a clearing. Next thing I knew that I was heading straight towards a herd of wild elephants. The herd was massive with over 100 elephants unwinding close to the edge of a huge lake. I cruised slowly, letting the elephants go about their business as I watched calves follow their mothers and males fighting. It was truly an exhilarating wildlife experience and one of the unforgettable things to do in Sri Lanka.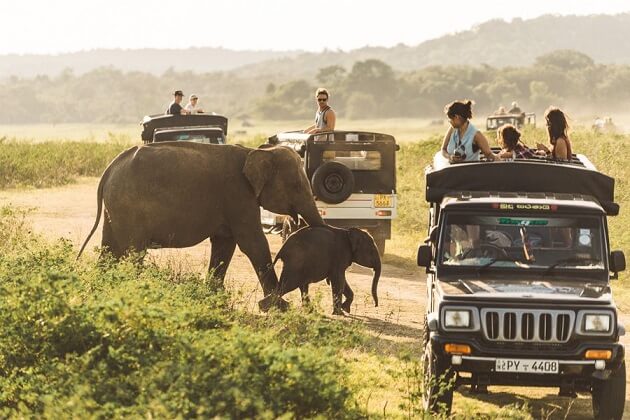 Get on a train from Kandy to Ella
The train journey from Kandy to Ella is considered to be the most scenic train ride in Sri Lanka as well as in the world. Operated in both directions, the train can be taken from Kandy to Ella and in reverse from Ella to Kanda. Things you need to do are just hop on board of the 7-hour trip with only $1.5 and be amazed by the tea plantations, endless mountain views and waving kids along the train track. During the train journey, you can walk on carriages, visit the food stand or purchase some snacks, fresh fruits from vendors who get on the cabin at train stations. It's highly recommended for you to take the morning trip as you don't want to be riding through those magnificent sights when it's dark. Personally, I reckon that this one would be the best things that you can experience in your south Asia tours. Do not miss any chance to strive it.