Laos Tours & Vacation Packages
What do you expect for the best multi country Asia tour packages? Authentic experience or friendly wildlife that you can befriend with animals… Well, just enjoy a trip to Laos and such these things will be completely experienced. In spite of the fact that Laos is a land-locked country, the country still has its own special beauty that you can only enjoy it in Laos.
Laos tours give you a well-worth opportunity to enjoy lazy days strolling around Luang Prabang's UNESCO streets where you will see monks in gilded robes collect alms in every early morning, head to the stunning Kuang Si Waterfall where you will indulge yourself in cooling water and be kissed by the sun.
So, to do such these things, all you need to do is scrolling down and choosing a Laos tour that suits your interest most. If you cannot find one, just feel free to contact us and our travel experts will work with you and customize the best Laos tour for you to enjoy.
Let Multi-Country Asia Tours be your travel partner.
---
Best Things to Do and See for a Perfect Laos Tours
Top Outstanding Attractions in Laos
Laos is a special country in Indochina which does not own any coastline and beaches; however, it is endowed with the diversity of nature with stunning mountains, lush jungles and a thick layer of culture, especially religion. Laos is really an exotic country in the world that tourists should visit at least once. Are you going to enjoy Laos Tours? Are you wondering which things should you do and see in Laos? Then, let me give you a hand. Below, there are definitely first-rated things to do and see in Laos that I want to show you.
Phousi Hill
My Laos vacation was perfect with a trip to such an incredible place. Phousi Hill is located in the city of Luang Prabang and is known as the home to Buddhist Shrines. Visiting Phousi Hill, tourists both have chances to challenge yourself by climbing up hundreds of steps to the top of this hill and call on the shrines in that top. In your way to win the top of this mountain, you will observe the stunning landscapes around this hill and refresh your mind with cool air. When reaching the top, you will explore many shrines like Wat Tham Phousi, Wat Chomsi, etc.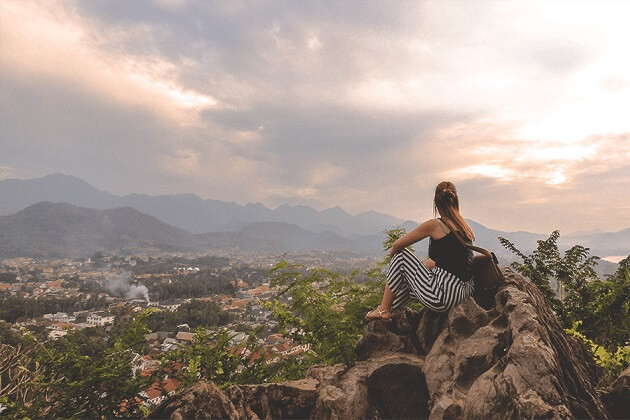 Temple of the Golden City
Temple of Golden city is a nickname of Wat Xieng Thong lying beside the Mekong Rivers. In your first moments setting foot in this temple, you will be impressed by its magnificence; all temples are covered in the Golden leaves that are shiny under the sun. Besides this temple, tourists can explore the Mosaic tree of life, statues of deities and many things that are very attractive.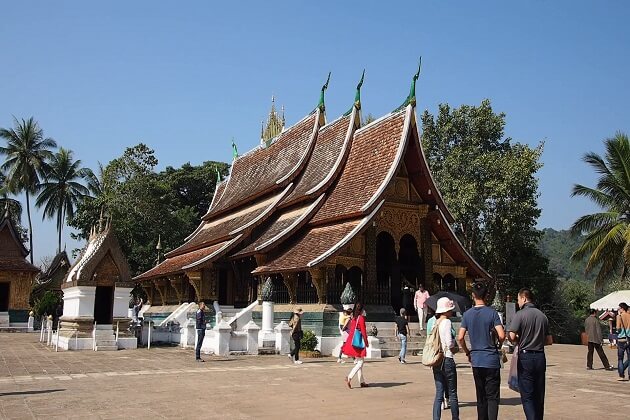 Buddha Park
This is the most impressive religious attractions for Laos tours. Traveling to Buddha Park, tourists will be attracted by the special structure with the entrance similar to the mouth of a demon; through this gate, you pass the stone ladder; climbing up this ladder, you will be surprised by the view of the whole park The park is a collection of nearly 200 Buddha and Hindu statues.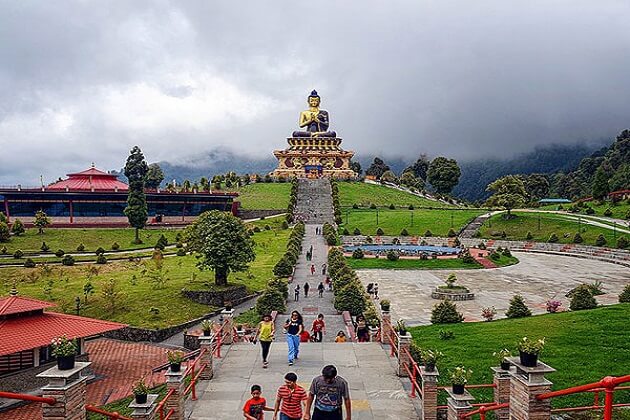 The Mystery of Plain of Jars
Plain of Jar is the complex of two Jar Sites which are both working for the conservation of the sites for future generations. In the Jar Site 1, tourists will overview the history of the jars and take a visit the largest 'King" jar of the Plain of Jar whereas when visiting the Jar site 2, you will witness 93 jars in the open and the 'spoon village-Ban Napa' where artisans created spoons from scrap aircraft or bomb since the 1980s. The Jar Site 3 is located in a hill; the route begins in farmland and then tourist passes through the rice field and climbs this hill to see the jar site with 150 jars.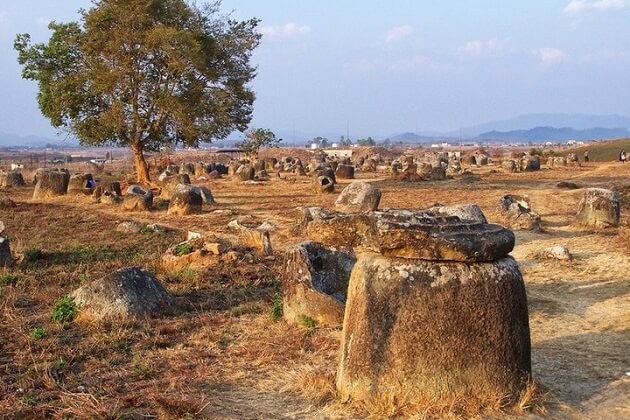 Bokeo Nature Reserve
Bokeo Nature Reserve is famous for its Gibbon Experience approved by the Laos Government. Taking part in Gibbon Experience, you will put a hand in raising funds to develop culturally sustainable tourism. This project takes the target to educate local people about the aims and ways to conserve the project as well as change out of date farming habits. Gibbon Experience is that tourists who want to see Gibbon will pay a fee to raise funds and to reach the series of the treehouses to observe Black-cheeked Gibbons in the close position. Spending your time there, your Laos tours will be the most memorable thing that you experience in life.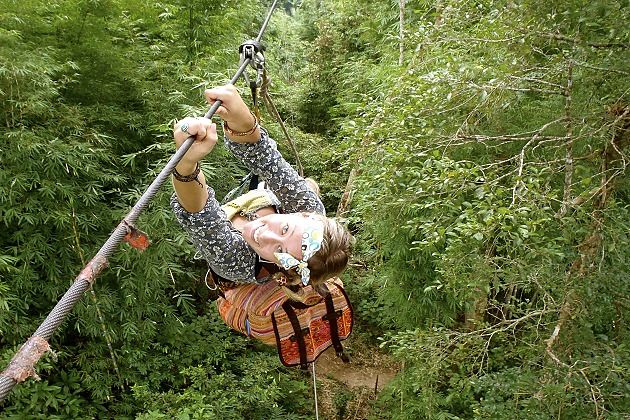 Wat Phou Temple
Situated on a pretty hill in Pakse, Wat Phou Salao is a stunning temple that is well-known for owning a huge statue of Buddha inside. This temple had been a Hindu temple; however, after the failure of the Khmer Empire, it changed into a Buddhist temple until now. The combination of 2 religions Buddhism and Hinduism in the images and relics makes this temple become more special than many other temples in Laos.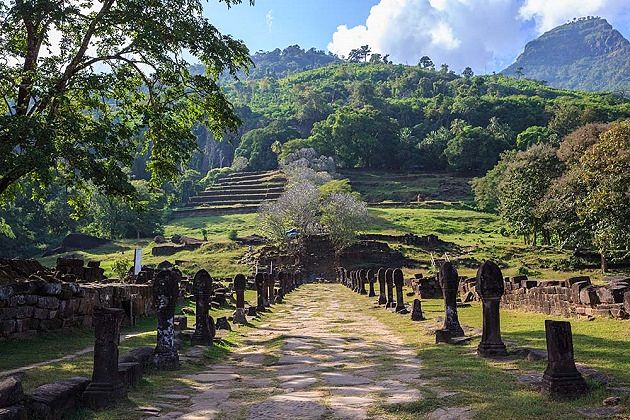 The Most Fantastic Things to Do and See in Laos
Enjoying in Vientiane Night Market
Lying on the bank of Mekong Riverfront, Vientiane night market is a bustling market which appeals thousands of tourists visiting there. Far from there, you can identify this market by the red of stall roofs which sell handicraft and clothes. Besides selling clothes, this market is a paradise for foodies to taste traditional dishes like Laap, Paeng Pet, etc.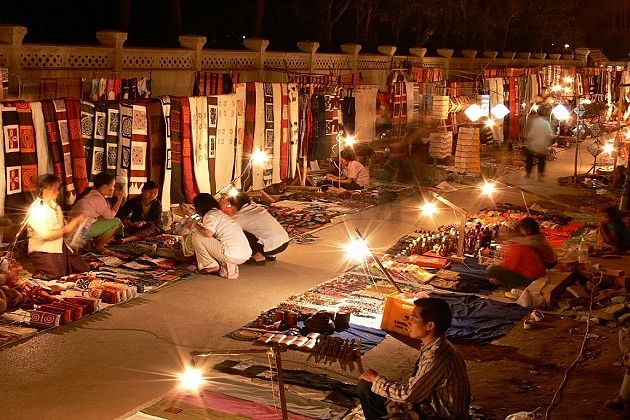 Going Zipline in Blue Lagoon
Blue Lagoon is the ideal attraction for adventurers when visiting the West north of Laos. It comprises 3 parts: Blue Lagoon 1, 2 and 3. Blue Lagoon 1 is a paradise for adventurers to discover your thrilling levels through sports activities like Zipline through the green lake or discovering the Phu Kham Cave. In the Blue lagoon 2 and 3, the most attractive point of these destinations is that tourists have a chance to dip in the cool fresh water of pools and observe the charm of flowers blooming in the bank of the pools or sunbathe in the various desk chairs there. Are you ready to get into Laos tour packages which are full of adventure.
Kayaking in Tham Nam Water Cave
Another place in Laos for adventurers is Tham Nam Water Cave located in the North of Vang Vieng. Known as the highlight of the cave system, Tham Nam possesses the beauty of a water cave that is suitable for tourists to go kayaking or hire a tub to discover this dark cave; moreover, this place also gives you the thrilling when going Ziplining there. The best time we recommend for you to visit Tham Nam Water Cave is in the afternoon when this place is not to crowd to discover.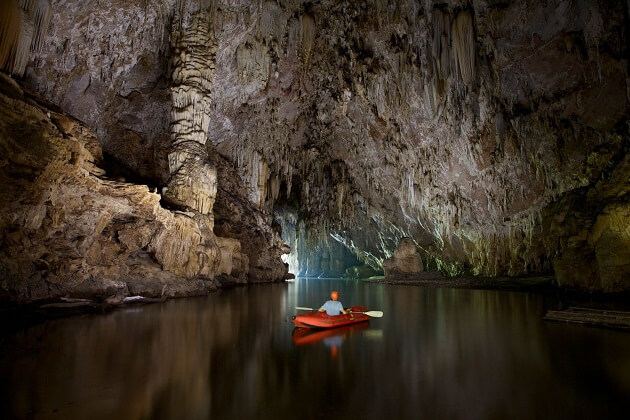 Canoeing Adventure in Kong Lor Cave
Kong Lor Cave is the longest and grandest cave in Laos with a height of 70-80 meters. The best time to visit this cave is the dry season. The adventure in Kong Lor Cave begins in Thakhek to Ban Konglor to Ban Natan in about 6 hours of canoeing to see limestone landscape and the trip continues to Ban Konglor and ends in Thakhek to enjoy a refreshing swim.