General Information
Tour Highlights
Visit the eclectic sights of Tokyo, from serene shrines to buzzing shopping districts
Discover an old-fashioned ryokan inn and indulge in the onsen hot springs
Discover Kyoto's entertainment districts and admire the Edo period architecture
See the Peace Park of Hiroshima from the ground level and observation deck
Savor the lively and colorful life of Osaka while exploring castles and the riverside
Fill your lung full of fresh air of Takayama and observe a more humble and traditional way of life
Tour Details
Duration: 15 Days/ 14 Nights
Start/ End: Tokyo / Tokyo
Tour Route: Tokyo – Hakone – Kyoto – Hiroshima – Osaka – Takayama – Tokyo
Tour Type: Tailor-made tour
Tour Customizable: Definitely! Tell us your interest
Vehicle: private air-conditioned vehicle and licensed driver
Guide Service: private English-speaking guide
Tour Departure: No fixed departure. Anytime you wish!
Brief Itinerary
Day 01: Tokyo Arrival
Day 02: Discover Tokyo
Day 03: Day Free in Tokyo
Day 04: Day Free in Tokyo
Day 05: Tokyo – Hakone
Day 06: Hakone – Kyoto
Day 07: Discover Kyoto
Day 08: Day Free in Kyoto
Day 09: Kyoto – Hiroshima
Day 10: Discover Hiroshima
Day 11: Hiroshima – Osaka
Day 12: Osaka – Takayama
Day 13: Discover Takayama
Day 14: Tokyo Departure
Full Itinerary
Day 01: Tokyo Arrival
Upon arrival, our representative will be waiting to warmly greet and escort you to the hotel. Once you've settled in the hotel, relax at leisure. It is time for you to stroll around some of the charming parks in Tokyo, or be a part of the organized chaos of Shinjuku.
Overnight in Tokyo.
Day 02: Discover Tokyo
Take a day tour of this mesmerizing city with a local guide, making use of Tokyo's comprehensive and user-friendly public transit system.
Start your day in Asakusa, Tokyo's old town and soak in the atmosphere of the city when it was once called Edo. Visit Sensoji, Tokyo's oldest temple and wander down Nakamise, a centuries-old shopping street, home to a variety of traditional, local snacks and tourist souvenirs.
Before disembarking in Hamarikyu garden, we take a cruise down Sumida River passing under 12 bridges. An Edo Period Japanese garden, it's surrounding of Shiodome district's futuristic skyscrapers, is a fascinating example of how Japan is the land of contrasts. Stop for a cup of steaming matcha and Japanese sweets in a tea house on a small island in the park's lake.
We then travel across town to Meiji Shrine which is a shrine dedicated to the deified spirit of Emperor Meiji and a prevalent site for traditional Japanese weddings. Take a walk down Omotesando shopping street, a broad tree-lined avenue home to the flagship stores of the world's top fashion brands before return to your hotel for the evening.
Overnight in Tokyo.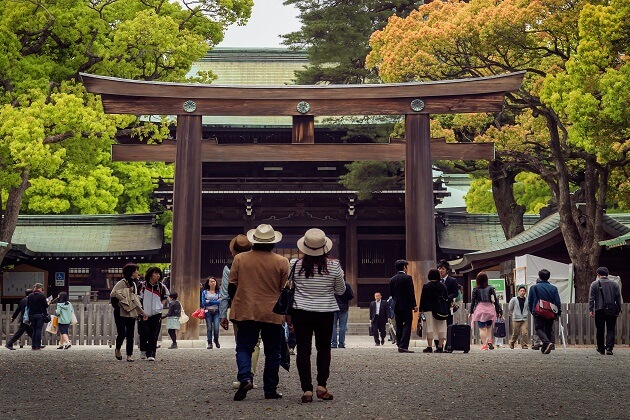 Day 03: Day Free in Tokyo
Delve deeper into Tokyo with a free day to explore and peel back the layers of this bustling metropolis. Follow your fancy to find the corner of the city that's right for you.
If you're a foodie, be sure to get up at the crack of dawn and head to the world-famous Tsukiji Fish Market. See the morning catches that restaurants from across the city select, and try some of the freshest seafood and sushi in the city at one of the seemingly endless stalls.
For the urban explorer, scramble through Shibuya crossing before venturing to the Maid Cafes and comic book stores of Akihabara, Tokyo's 'electric town'.
Later, make sure that you spend the evening in Shinjuku to enjoy some of Japan's best restaurants, bars, clubs or, karaoke boxes for an authentic Japanese party!
Overnight in Tokyo.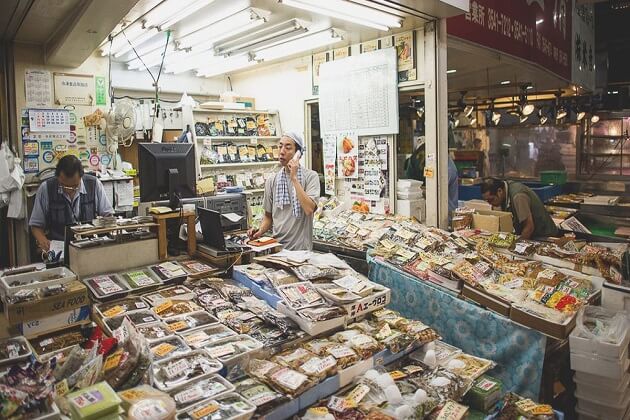 Day 04: Day Free in Tokyo
With another day of exploring your hands, be sure to take advantage of Japan's fantastic public transportation to travel further afield to Nikko, Kamakura or Yokohama.
Head into the mountains of Nikko to discover the natural wonders of Japan alongside world-heritage shrines and temples. Our journey keeps going on with a trip to the Kawaji hot springs to truly get away from it all.
Consider heading to Kamakura, just 1 hour south of Tokyo, an ancient city of the samurai, which boasts not only mountains but also a breathtaking coastline.
If you'd like a taste of smaller city life, venture south to Yokohama to spend time by the bay and explore Japan's largest china town.
Whatever route you choose, enjoy the freedom to adventure through more of Tokyo's neighboring sights!
Overnight in Tokyo.
Day 05: Tokyo – Hakone
Leave the frenzy of Tokyo behind and take the Odakyu Limited Express train from Shinjuku into the majestic mountainous of Hakone National Park which is an ultimate urban escape in the shadow of Mt. Fuji. Once there, take advantage of this time to slow down and enjoy some traditional Japanese pastimes in a beautiful natural setting.
Using your Hakone Free Pass, catch the ropeway up Mt. Owakudani, soaring above fuming rivers with a spectacular view of Mt. Fuji if the weather is clear. At the top, taste a Kuro–tamago, an egg that's been boiled in the source of the hot springs, and adds seven years to your life according to local lore!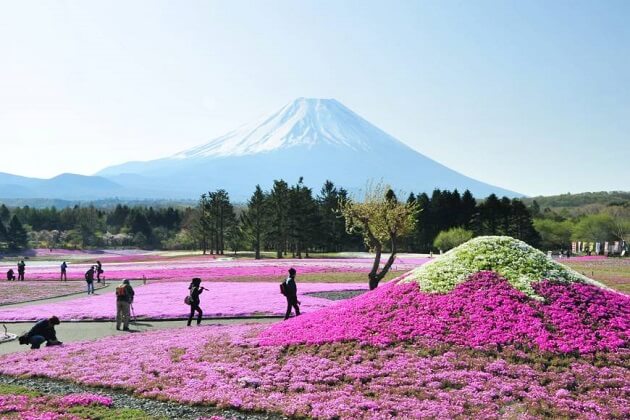 Next, drift across the three-thousand-year-old Ashinoko Lake on a grandiose replica pirate ship, before zigzagging through the mountains on the Hakone Tozan 'switchback train'.
In the evening, enjoy a rest in your ryokan, or traditional Japanese inn. With sliding doors, rice paper screens and tatami mats, it feels as if you've been transported to the Edo Period! Most importantly, treat yourself to a soak in the relaxing mineral waters of an onsen hot spring, one of Japan's most restful cultural practices, before enjoying a traditional Japanese dinner.
Overnight in Hakone.
Day 06: Hakone – Kyoto
Take one last soak in the onsen before continuing your journey to the ancient capital of Kyoto. Kick back as you travel by Shinkansen, or bullet train, at up to 300km/hr covering your 430km journey in approximately 2 hours. Arrive in Kyoto, home to an array of World Heritage Sites, spectacular gardens and beautiful vistas. Known as the "City of Ten Thousand Shrines", Kyoto is home to some of Japan's most iconic temples and shrines.
Take in the city's ancient splendor by making a quick trip in your free afternoon to Fushimi Inari Shrine. This shrine houses over 10,000 torii gates forming a path snaking up the mountain. Stroll through the gates as you snap some pictures of this majestic scenery.
Overnight in Kyoto.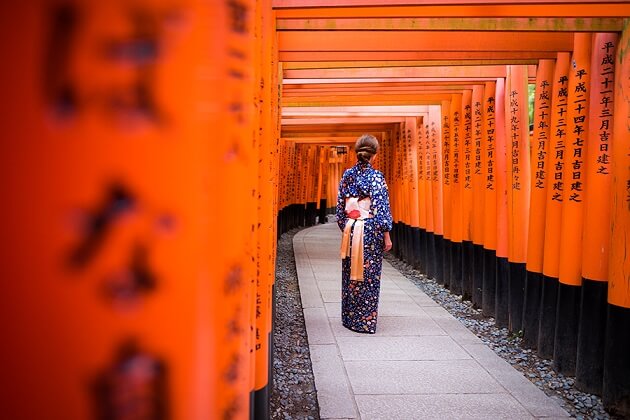 Day 07: Discover Kyoto
Your guide will meet you at your hotel to take you to visit two beautiful and iconic UNESCO World Heritage Sites, Ginkakuji and Kiyomizudera.
Begin your day at Ginkakuji, also known as the Silver Pavilion, a Zen temple with a beautiful moss garden and a unique dry sand garden. We then take a stroll on the Philosopher's Path which is a pleasant stone passage through the northern part of Kyoto's Higashiyama district following a canal lined by hundreds of cherry trees.
Stop at Yasaka Shrine where you will have your own lunch break, so feel free to follow your cravings. While you're there, take in the shrine, which was founded over 1350 years ago, connecting the Geisha District of Gion with the beautiful Higashiyama Temple District.
Walkthrough Higashiyama en route to a Japanese Tea Ceremony called Sao or Cha–no–yu which has more than 400 years of history. Participate in this ancient custom in the decorated rooms of a traditional house.
Now, we get into some free time venturing across Ninenzaka – a preserved area with restored shophouses which provides an atmosphere of the old Kyoto.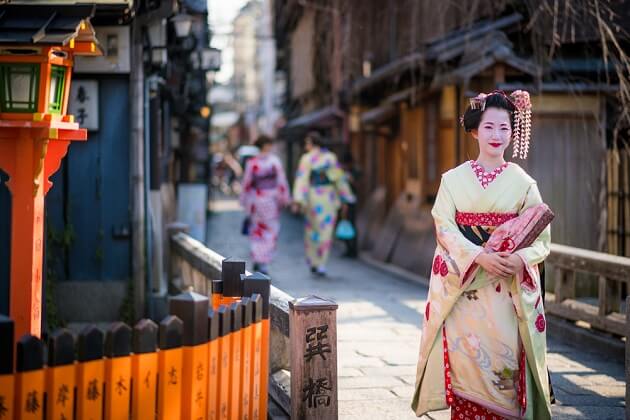 Visit Kodaiji Temple next, with lavish buildings belonging to the Rinzai sect of Zen Buddhism. Established in 1606 the main buildings have richly decorated interiors and are surrounded by lush Zen gardens. Be sure to admire the two tea houses set amidst the gardens and a small bamboo grove.
Finally, visit Kiyomizu Temple (Pure Water Temple) enjoying panoramic views of Kyoto from the 13-meter high veranda jutting out from the Main Hall. Learn about the building's fascinating history before returning to your hotel.
Overnight in Kyoto.
Day 08: Day Free in Kyoto
Today, you'll be free to explore the former imperial capital of Japan, utilizing Kyoto's comprehensive bus system to visit some of the city's famous World Heritage Sites. Our day eighth begins with a visit to Kinkakuji Temple (Golden Pavilion) which was originally built as a retirement villa for the Shogun but, at his request, became a Buddhist Temple after his death.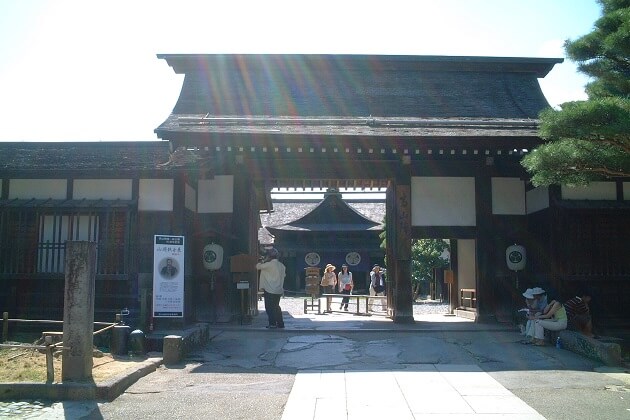 Next, make your way to Nijo, an ornamental castle built by the founder of the Edo Shogunate and surrounded by stunning gardens. Nijo Castle is famous for its architecture, such as decorated sliding doors and 'chirping' nightingale floors.
Consider taking a walk to Nishiki Market, a narrow shopping street lined with over 100 shops and restaurants. Known as "Kyoto's Kitchen", this lively retail market specializes in all things food-related and is a great place to find seasonal cuisine and specialties of the region, such as Japanese sweets, pickles, dried seafood, and sushi.
You can also venture through Gion the home of Kyoto's elusive Geisha. Take a stroll around the old-style streets and be transported to the old Kyoto.
Overnight in Kyoto.
Day 09: Kyoto – Hiroshima
Bid adieu to ancient Kyoto as you travel on the bullet train to the "City of Water," Hiroshima. Here, a guide will take you to The Hiroshima Peace Memorial Park, located at the center of Hiroshima City. The A-Bomb Dome aka the Hiroshima Peace Memorial is what remains of the former Prefectural Industrial Promotion Hall. When the bomb exploded, it was one of the few buildings which have stood still so far.
Then, get a bird's eye view of the Peace Park from the new Orizuru Tower. This ultra-modern tower is 50 meters high, and on a clear day, you can see all the way to Miyajima island. Also, it has interactive features and exhibits local artwork of the creator city. Orizuru celebrates the promise of Hiroshima's bright future while providing a distinctive view of the recent and ancient pasts.
Overnight in Hiroshima.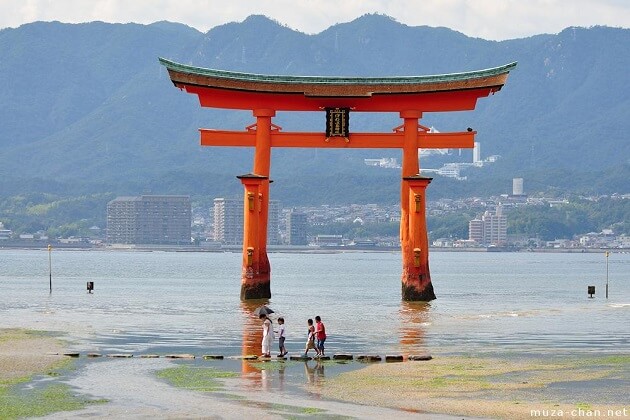 Day 10: Discover Hiroshima
Seize the opportunity to venture to the renowned Miyajima on your free day in Hiroshima. Easily accessible by tram and ferry, it is less than an hour from the city. Formally known as Itsukushima, many refer to the island as Miyajima which translates to "shrine island" for a reason. Its most famous site is an immense torii gate, which at high tide, gives the impression that it's floating on water.
If inclined to explore further, take a cable car to the top of Mount Misen with views over the Seto Inland Sea and with many other small shrines and temples to visit. One of the best by far is Daisho–in Temple, only a short walk from the floating torii gate.
Overnight in Hiroshima.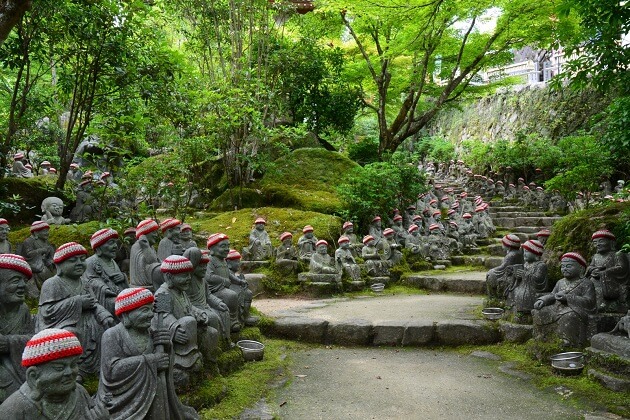 Day 11: Hiroshima – Osaka
Head to Osaka by Shinkansen from Hiroshima to Osaka, a fun-loving version of Tokyo. Known for being bright, brash and bold, Osaka has a culture obsessed with frankness, food and good times. Due to the fact that the destination is some of the best farmland in Japan, Osaka maintains its reputation as the ultimate city for food lovers!
Board on local transport and we will head to one of the most famous symbols of the city, Osaka Castle. Here you will learn about the shoguns that ruled the country before power was restored to the Meiji Emperor. The current castle was rebuilt in 1931, however, a castle stood on this spot from 1583 to 1868.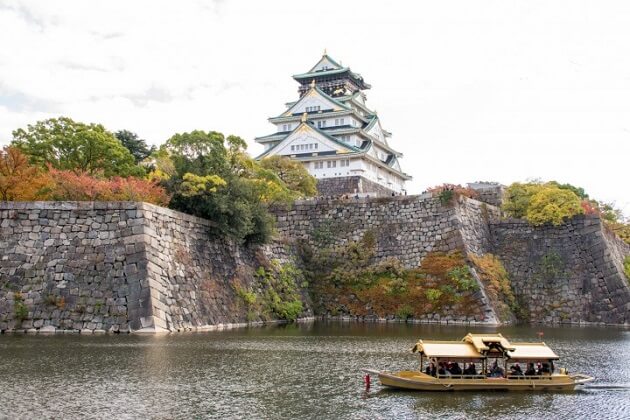 After discovering the castle and its grounds, we then take a walk to the riverside to board on the Aqualiner for a 1-hour tour of the waterways of Osaka providing you a fresh perspective of the city. Finally, your guide will escort you back to your hotel where you can freely venture through the city in the evening.
Overnight in Osaka.
Day 12: Osaka – Takayama
Today, say goodbye Osaka and we take a Bullet Train to Nagoya for approximately 50 minutes. There, you will then change to the scenic Hida Wide View Express train for a more scenic and leisurely trip through some of Japan's beautiful mountain scenery.
Arrive in Takayama, nestled in the charming Hida region and be sure wander about this Edo period merchant town, with its beautifully preserved buildings and distinctive culture. As you have the freedom, be sure to grab a bite of delicious Hida beef, which is as good as its more famous Kobe counterpart.
Overnight in Takayama.
Day 13: Discover Takayama
This morning, your guide will take you to the riverside markets of Takayama, known for its locally grown produce. Then stroll through the old town on the way to Takayama Jinya – the last remaining government building from Samurai and Shogun times.
End before lunch with a sake brewery tour! Takayama is famous for them, with several old sake breweries found around the old town, recognizable by the Sugiyama (balls made of cedar branches) hung over their entrances.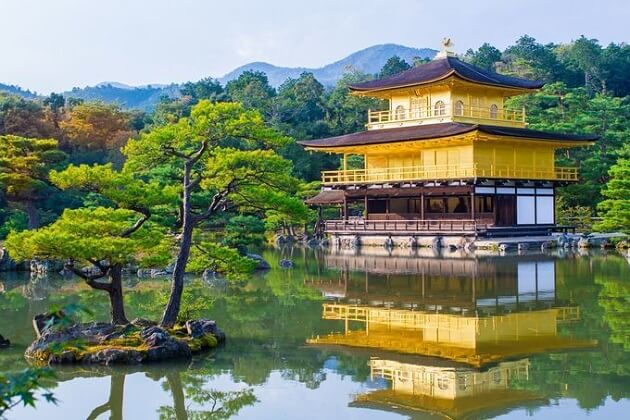 This afternoon, enjoy wandering about Takayama by heading to Hida no Sato, or Hida Folk Village accessible from the main station. Here, more than 30 traditional buildings including thatched and shingled houses, shrines, sheds, and others are scattered around the village. All can be entered and explored at your own pace. Every characterized house has been moved from various parts of the Hida region and is kept in their original condition along with National Important Folk Cultural assets. Each house also displays daily tools and articles inside, making it easy to imagine how life was in the old days. For example, a fire lit in the "irori" (sunken hearths) every morning not only keep the houses in good condition but also create a peaceful atmosphere
Overnight in Takayama.
Day 14: Takayama – Tokyo
Say farewell to the alpine air and journey back to Tokyo for your final evening in Japan. Ride back on the Hide Wide View Express train back through the mountains before transferring to your final Bullet Train to Tokyo.
Arrive at your hotel in Shinjuku, the perfect place for any last-minute souvenir shopping.
Make the most of your time left in this brilliant city to fit in anything you missed at the beginning of the trip! With endless restaurants, bars and karaoke joints on your doorstep, you will be spoilt for choice when it comes to entertainment for your final night in the capital.
Overnight in Tokyo
Day 15: Tokyo Departure
Time to say goodbye Japan. Breakfast and morning at leisure until getting escorted to the airport for a flight coming home. The trip ends. Hope you really enjoyed the trip and wish that Multi Country Asia Tours can serve you next time in Japan.