Southeast Asia Tours & Travel Packages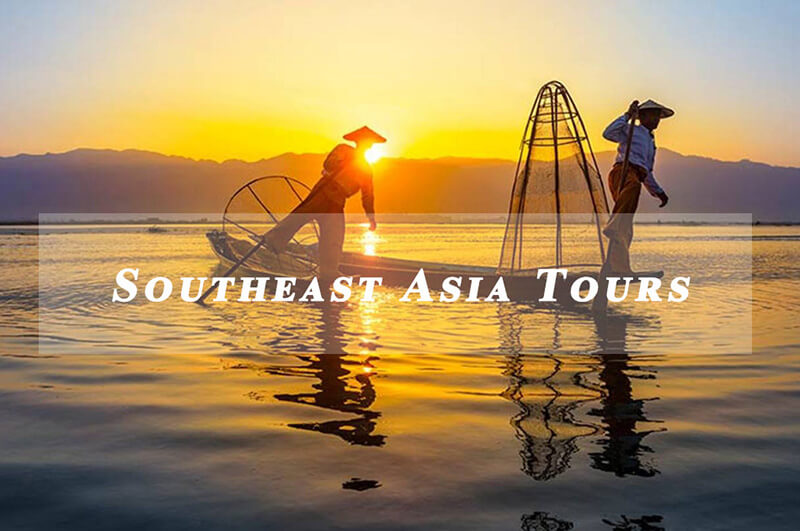 Southeast Asia is a part of Asia containing Vietnam, Laos, Cambodia, Thailand, Myanmar where the myth, splendidly natural beauty, and ancient architectural landscapes seem to roll into one. Enjoying Southeast Asia tours, it is an opportunity to experience the mystical culture & tradition of the five countries, to be warmly welcomed by the indigenous people, to high on life with the vibrant natural landscape,  to lie on the sandy beach where you will be kissed by the sun, and to light up your taste with exclusive local dishes. Let make that beautiful memory exist in your mind eternally.
Are you now ready to high on life with Southeast Asia countries? Just excitingly keep scrolling down and choose your best Southeast Asia tour packages that suit you most. If none of them can be your ideal trip, feel free to contact us. With more than 12 years working in the tourism industry, Multi Country Asia Tours will joyfully work with you and customize your own unique tour itinerary to Asia. All you have to do is just tell us your interests.
---
Best Things to Do & See for a Fantastic Southeast Asia Tours
Situated between the Indian Ocean and the Pacific Ocean, influenced by neighborhood culture like India, Chinese and Western culture derived from the invasion of Western countries, Southeast Asia is the complex of various kinds of tractions from the natural attractions, historical attractions to cultural attractions. Visiting Southeast Asia, tourists have numerous tourist attractions to explore and capture your best moments in this wonderland. Multi-country Tours Asia will recommend for you the best attractions that you should visit while joyfully indulging in your Southeast Asia tours.
Charming Destination to Visit in Southeast Asia Travel
Sapa - Vietnam
I love this place and I am sure that your Southeast Asia tours would be so much exhilarating by traveling to this place. Sapa is a North mountainous province of Vietnam which is endowed with the pristine natural beauty with hill tribes, breathtaking landscapes, harlequin green rice terraces, etc. Traveling to Sapa, tourists will have numerous activities in your Southeast Asia vacation packages, you can go trekking and visit fascinating tribal villages like
Cat Cat village
,
Ta Phin village
, and experience hands-on and unmediated activities with H' Mong people-local people there.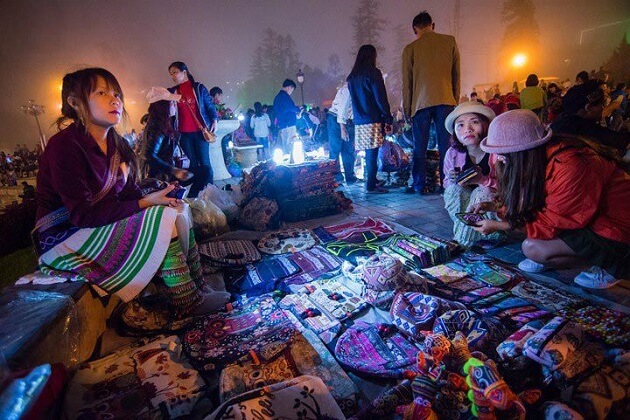 If you love sightseeing, Sapa is an ideal destination for you; with many waterfalls and mountains and landscapes, I believe you cannot explore all in once. Beginning by
Love Waterfall
, you will a trip with many marvelous landscapes like
Sapa Lake
,
Muong Hoa valley
, etc and if those attractions can satisfy your desire about adventure, you can go trekking to the top of
Fansipan
– the roof house of Indochina or take a cable car up to top of this mountain; surrounding you is the soft white cloud especially on sunny days, you can view the panoramic picture of Sapa: valleys, green rice terraces, and nearby huge mountains. At the weekend, you have great chances to take part in
Sapa Love Market
which just takes place on Saturday every week.
Hue - Vietnam
A destination with manifold sacred sites for your Southeast Asia travel. Located in the Central of Vietnam, Hue was a royal capital of the Nguyen dynasty in the 16th-17th centuries where there are many shreds of evidence about the prosperity of
Hue old capital
. When visiting Hue, tourists must visit the 
Hue Imperial Citadel
where the previous center of the government is operated as well as the residence of the royals. Although of the destruction of the wars and time, Hue Imperial citadel still remains its structure like array of temples, courts, gardens as well as the related historic sites like
Nguyen King Tombs
to understand the unique architecture in each reign of Nguyen Kings; some typical tombs can be listed as Khai Dinh tomb, Minh Mang tomb, Tu Duc tomb, etc.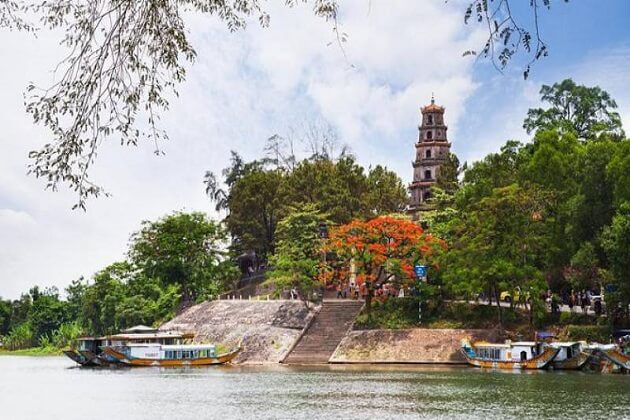 Moreover, you can visit
Thien Mu pagoda
overlooking the
Perfume River
and walk around this area to look at the flow of people in
Truong Tien Bridge
across the river. In the night, you can go to the
Royal Theatre
to watch a performance of traditional Vietnamese dance and music which is served in the royal party of the Nguyen Dynasty. Besides, traveling to Hue, tourists should not miss the special cuisine of Hue from royal dishes to popular dishes like
tiny mussel rice
,
Hue Beef Vermicelli
,
Wet cake
,
bloating duckweed-shaped cake
, etc.
The Well-worth Visiting Places to Have the Perfect Southeast Asia Tours
Phuket Island - Thailand
Phuket Island is one of the best tourist destinations in Thailand where there are a lot of world-famous attractions and many lively activities to do there. Traveling to Phuket, you should explore the charm of the
sheer limestone karsts
or sailing the boat in the emerald-green water in
Phang Nga Bay
. If you like the romance like sceneries in the film,
Phi Phi Island
is the best choice for you, it plays the central scenery in the 2000 film 'The Beach' with not only the golden sandy beach but also sheer cliffs tower. In the night, you can enjoy the lively life in nightclubs, bars, or shows in Bangla road nightlife or watch the performance of elephants and other animals which is the combination of the fantasy and tradition in the
island's biggest
show-Phuket Fantasea
. Looking for a destination for an unwinding southeast Asia travel? Phuket island must be your thing.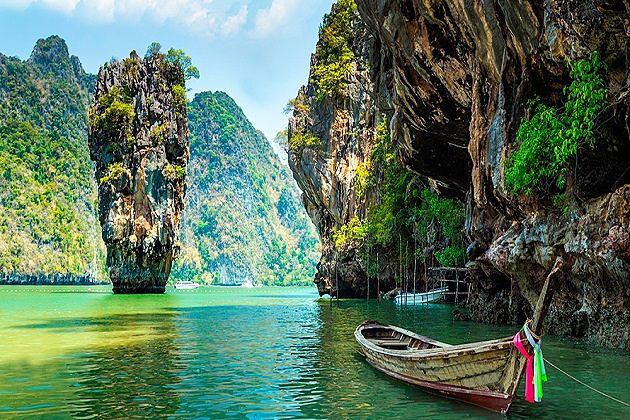 Chiang Mai - Thailand
Known as the rose of the North of Thailand,
Chang Mai
is one of the many former capitals of Buddhism in Southeast Asia where there is no shortage of temples like the mountain temple '
Wat Doi Suthep
',
Wat Prasingh
. Moreover, Chiang Mai is also well-known with adventure games. Endowed with the tallest mountains in Thailand surrounding there, Chiang Mai is where you have opportunities for trekking, river rafting, exploring
hill-tribe villages
comprising the famous
Karen long-neck tribe
.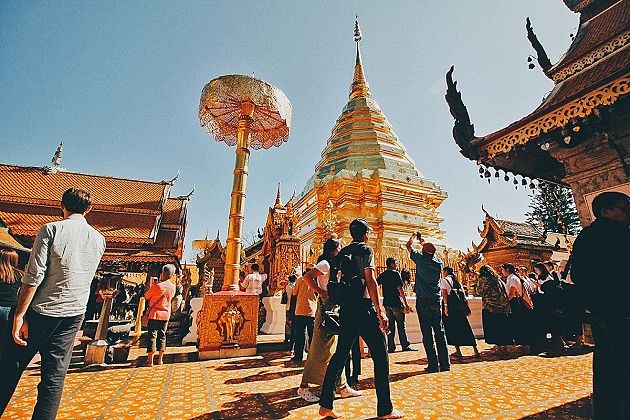 Top Places to Go on a Southeast Asia Vacation
Coron - Philippines
Coron
is a pristine land for people loving the adventure, where your experiences will put in a less crowded atmosphere, less budget, and less spoiling scenery than every other island area. It owns the natural beauties that absolutely satisfy every tourist there with various experiences like swimming through underwater mountains in
Barracuda Lake
, exploring
hidden lagoons in Palawan
or
snorkeling in Coron Bay
. Besides, Coron is also home to rich biodiversity; some of the natural attraction you should try is
Kingfisher Park
that is the bird heaven, coral garden with colorful anemones, clownfish, brightly colored reef fish. Highly recommend you to pay a visit to such an incredible place. Your Southeast Asia tours would be so amazing.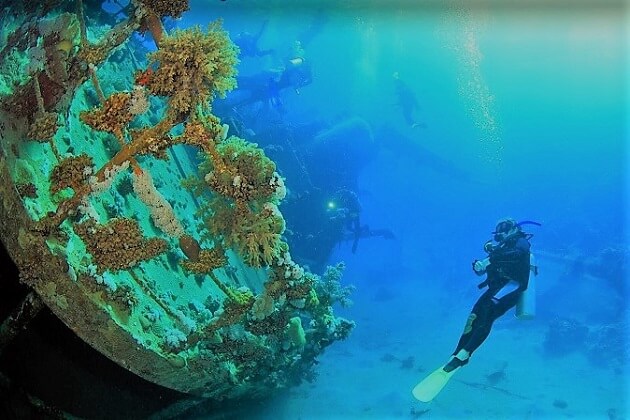 Bohol - Philippines
Bohol
is the dreamlike destination in the Philippines for adventurers. As the 10th largest island in the Country of islands, Bohol attracts tourists by the range of experiences waiting for you there. Tourists can
play zipline in Loboc Ecotourism Adventure Park
,
climb waterfalls
,
explore caves
and take a
river cruise in Loboc River
. Moreover, Bohol is also is a destination for photographers, there are many landscapes there like
Bamboo hanging bridge
,
Mahogany forest
,
Chocolate hills
, etc.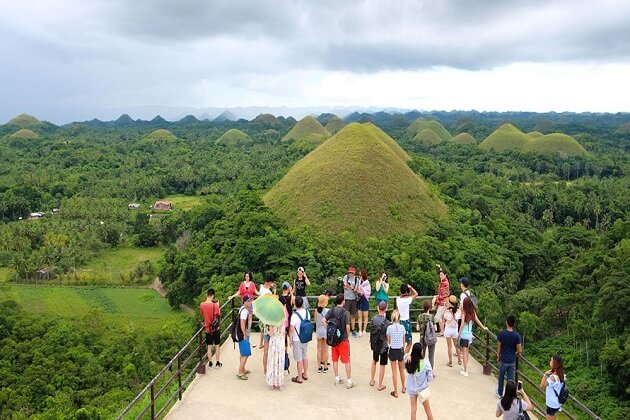 Wonderful Sites for the Joyful Southeast Asia Tours
Borneo - Malaysia
Borneo
is the world 's third-largest island divided by 3 countries Malaysia, Indonesia, and Brunei whereas Malaysia Borneo includes in two states:
Sarawak
and
Sabah
. Traveling to Malaysia Borneo, tourists will have an absolute experience in wildlife. Beginning from seeing
wild Orangutans
, this feeling will push into the amaze when
trekking in the rainforest
on the North-East of Malaysia and after that is going
scuba diving
and
climbing the
tallest mountain Kinabalu
with the height of 13,435 feet.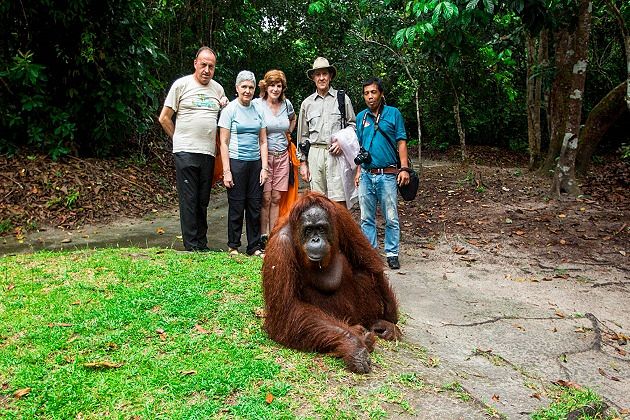 Malacca - Malaysia
Located in Peninsular Malaysia,
Malacca
is one of the most attractions. With the varied history of
Dutch
,
Portuguese
,
British colonization
, Malaca now is influenced by former colonial powers in the food, architecture, language. When visiting
Stadthuys
, tourists will sightsee the
architecture of Dutch
in the 1650s modeled on the
Stadhuis or town hall
in
Hoorn
in the Netherlands. Moreover, you also visit
Cheng Hoon Teng Chinese Temple
which is dedicated to Kapitan Li Wei King as well as the statue Guanyin –the God of Compassion.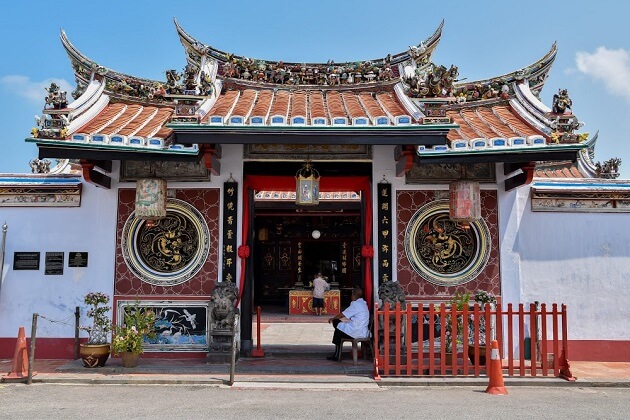 Siem Reap - Cambodia
Located in the South-West of Cambodia, Siem Reap is an ancient city with plenty of historical attractions reminding the prosperity of Cambodia. One of the most well-known attractions is
Angkor Wat
which is the largest city during the medieval age, visiting there, you have a chance to understand the ancient civilization hidden in a range of attractions like
Angkor Thom
,
Bayon Temple
, etc.
Siem Reap
is not only a city of the recall but it is also is the lively city in the night, at night, Siem Reap is famous for Cambodia's lauded circus named
Phare Ponleu Selpak
, it combines acrobatics, music, dance, circus slapstick, and performance arts.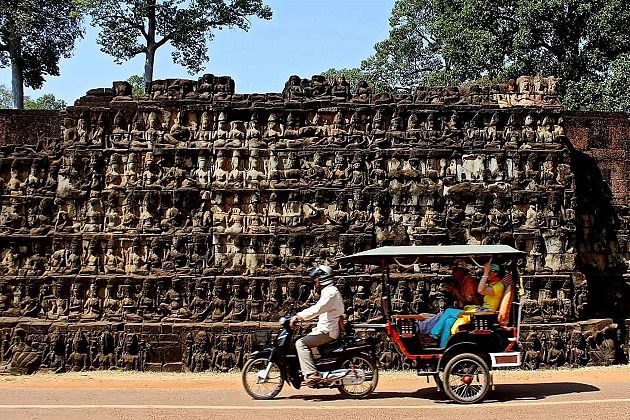 Luang Prabang - Laos
Luang Prabang is one of the most attractive options for tourists with spiritual nourishment. Visitors can dip into the Buddhist atmosphere of the dozens of temples:
Wat Tham Phousi
,
Wat Chomsi
in the
Phousi Hill
or the Temple of the golden city
Wat Xieng Thong
. Besides visiting temples there, tourists have opportunities to travel to the
royal palace museum
with the architecture of the 19th century that describing the last life of Buddha Gods of Buddhism or sightsee the ruby walls constructed in 1718. Those are all reasons why Luang Prabang is recognized as the World Heritage Site by UNESCO.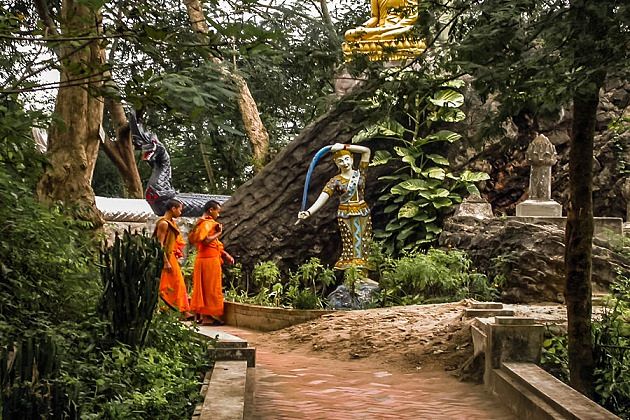 Bali - Indonesia
Bali is one of the most popular tourist islands of Indonesia which is the paradise island of culture, nature, art, and spirituality. It is where there are plenty of white-sandy beaches like
Kuta
,
Nusa Dua
, etc and huge rice terraces. Besides, visiting Bali, tourists will see hundreds of historical sites or
temples of Hindu
. Moreover, the special point of this destination is that you not only witness a beautiful view but it also experiences the excellent spa treatment there. We believe that you cannot find better treatment than anywhere.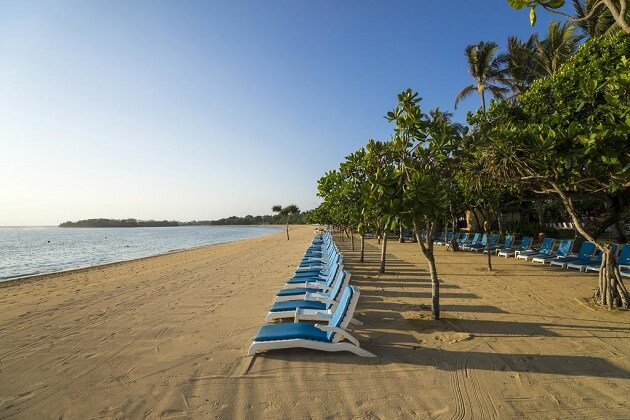 Omar Ali Saifuddien Mosque - Brunei
Omar Ali Saifuddien Mosque
is the symbol of Brunei's wealth, the name 'Omar Ali Saifuddien Mosque' is named after the 28th Sultan of Brunei, one of the richest men in the world. This wealth is not only just in the name but also in their decoration. Its colossal domes are covered by the golden leaves; the inside of this shrine is decorated by
Italian marbles
,
English chandeliers
, and
Arabian carpets
.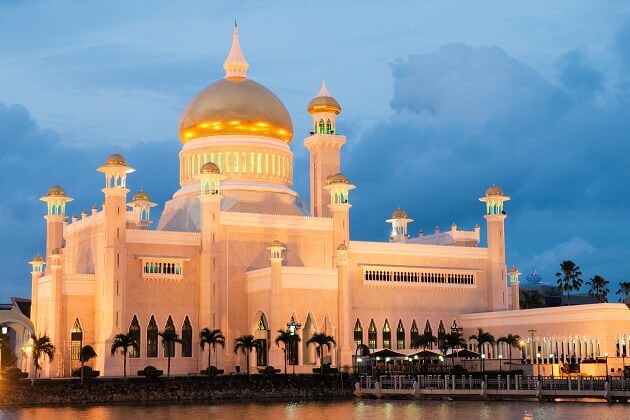 This shrine is also a Muslim mosque which is shown in the first moments you touch them, you must wear a traditional
Muslim robe
to enter the mosque, the inside of this mosque is very scared with Muslims so tourists can visit there but you must not take photos there.
Bagan - Myanmar
Bagan
is an ideal destination for idiots of
Buddhist Temples
were used to have 13,000 temples, pagodas and monasteries; however, some ruins have made it remain a 2000 Buddhist temple until now. This is where the
greatest Stupas
are found including the
50m-high corn-cob Ananda Pahto
and the
colossal Dhammayangyi Pahto
. Besides, Bagan is also known as the capital of the ancient Kingdom of Pagan. For those who are interested in Buddhism, your Southeast Asia tours will satisfy you with this destination.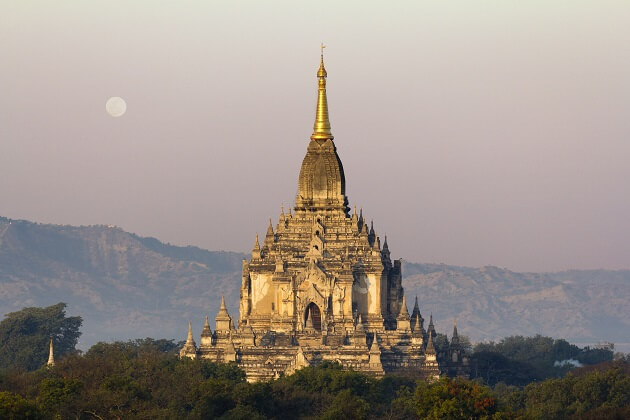 Atauro Island - East Timor
I love water; therefore, my southeast Asia tour packages, probably, is all about the country having beaches. If you are seeking a destination for relaxing and enjoying the peaceful atmosphere, you should consider the
Atauro
Island
which is a small island situated 25km
North of Dili
, the capital of
East Timor
. Having a vacation there, tourists inevitably take out of stress by the pristine landscape there, going trekking to the viewpoint on a hill next to
Beloi
town and open the eyesight to see the dawn on the sea of East Timor and take a photo with the huge sea with early sunshine that makes your photos greater. Moreover, you can release stress by water games like going snorkeling along the
Beloi Beach
to view colorful coral reefs, drop-off cliffs at the bottom of the ocean.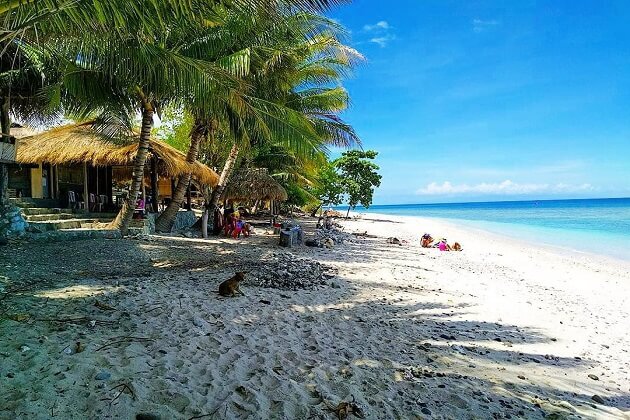 Garden by the Bay - Singapore
When I came to this site, I was stunned because it was so amazing and southeast Asia travel was completely perfect
. Garden by the Bay
is a well-known attraction in
Marina Bay
of Singapore, which is a giant botanical garden with numerous kinds of unique features that attract visitors of all ages. Travelers should not miss seeing
18 supertrees
and
OCBC Skyway
with more than 162,900 plants and 200 species of bromeliads, orchids, ferns, and tropical flowering climbers, we believe you will be impressed by their beauty and hugeness. Moreover, Garden by the bay also appeals to the repeat of tourists by
Flower dome
which is listed in
the 2015
Guinness World Records
with a
Mediterranean garden
,
olive grove
,
South African Garden
,
South American Garden
and many other parts of Garden by the Bay like
Cloud Forest
,
Heritage gardens
, etc.