Asia tourism in recent years comes into vogue, attractions in Asia are various kinds: natural, historical, entertainment… which can satisfy all your traveling demand; however, the weather in this area is also varied so much, in each small region of Asia there are distinctive features of nature and weather, so the ideal time to visit each small area should be considered carefully. The article below from travel experts of Multi Country Asia Tours is hoped to give you the best instructions for the time you should travel in Asia.
Best Time to Visit East Asia
Also known as 'the Far East', East Asia is a small region of China, Hong Kong, Taiwan, Japan, Korea where there are 4 seasons in a year: Spring, Summer, Autumn, and Winter.
Spring – Season of Flower Blooming
From March to May is the time of Spring in East Asia, the weather is nice, slightly sunny and sometimes a bit drizzling rain which is the best time to travel for sightseeing lovers. Visiting East Asia in Spring, you witness the vast of the stunning blossoms that bloom covering the sky all over Japan; you will be free to catch beautiful moments of cherry petals falling slowly and slowly in the air and record your wonderful memories there. However, you should avoid visiting Japan in the crowding time of 'Golden Week' starting in the latter April or beginning of May. Instead of that, you should travel to Hong Kong or Taiwan. From April to May, you can experience cultural events and festivals such as Song– Jiang Battle Array (Taiwan) that can make your tour to remember.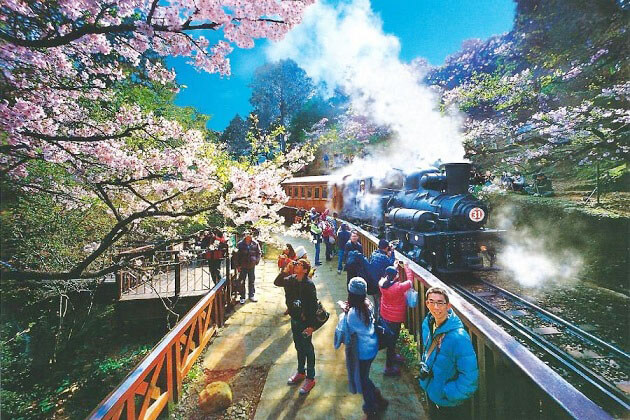 Summer – Season of Beaches Crowding
Summer in Far East Asia lasts from June to August when the weather is pleasantly warm, and a lot sunny; it is also the peak season of East Asia tourism. In Summer, sun-kissed beaches like Yalong Bay (China), Fulong (Taiwan), Jeju (Korea)… are fully filled with the crowd of tourists traveling there to have summer vacation so you should avoid going beach if you like a peaceful place. A recommend for you when visiting East Asia in this period is that you should try to play sports like trekking in Mount Fuji of Japan or exploring the countryside like UNESCO village – Hahoe village in Korea.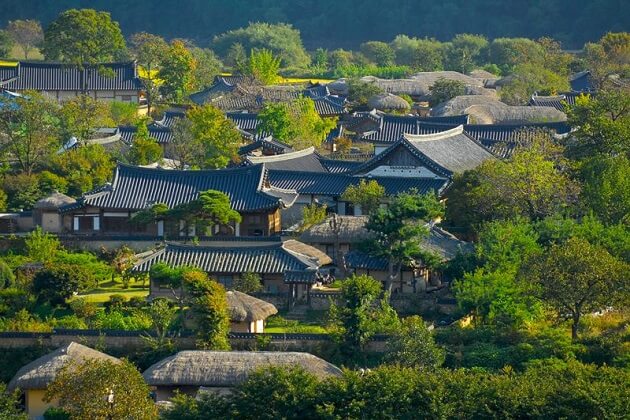 Autumn – Season of Leaves Changing
September and November are 2 months of Autumn when tourists should travel to Far East Asia. The climate in this period is very nice which is not hot as Summer but it is not too cold as the Winter of East Asia, it is pleasant enough to go sightseeing in Chinese national parks and rural zones. Moreover, Autumn is also the period of the leaves changing color, that is a good time to have beautiful check-in photos in Japan and South Korea which are covered by the red and orange of leaves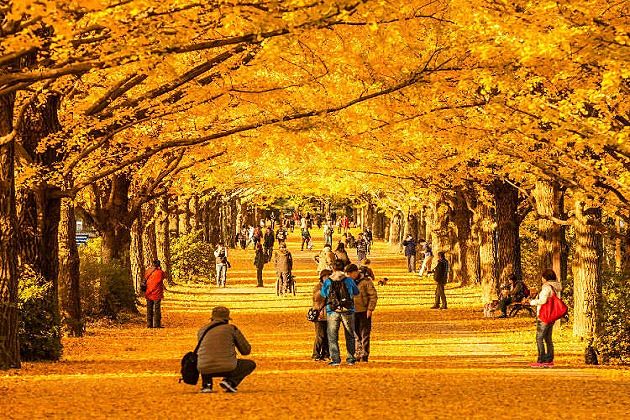 Winter – Season of White Snow
The low months of Far East Asia tourism lie in December, January, and February when the winter is coming. The weather is cold and snow falling and settling in many places which is hard for transportation to reach some remote places. However, it is the best time to try out Skiing in Ski resorts of Northern Japan and South Korea. Moreover, viewing Beijing under a blanket of snow is an unmissable memory when you have a winter holiday in China.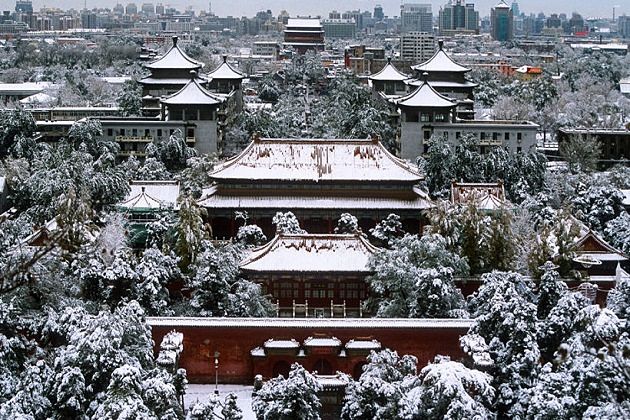 Best Time of Year to Visit South Asia
South Asia is a developing area that possesses pristine landscapes and the variety about the weather, the weather is separated into 4 seasons as East Asia: Spring, Summer, Fall, and Winter.
Spring – Season of Festival
Spring starts in March and ends in May with occasional rain and warm weather. The landscape in this time is the most beautiful and colorful, the springtime is a great time for sightseeing combining with trekking in mountain, you can climb the mountain in Bhutan or Nepal and view the colorful flower booming, green fruit orchards and grass in everywhere. Moreover, when traveling to South Asia in Spring, you also experience traditional festivals like Paro Tsechu (Bhutan) or Festival of lights – Vesak Poya, etc.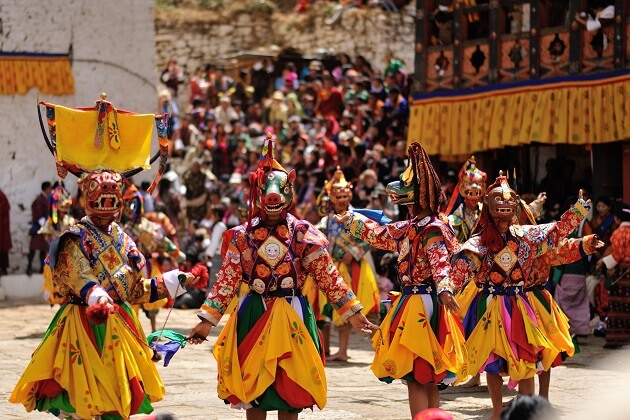 Summer – Season of Water
Summer is the season lasting from June to August, it is time for monsoon season which is hot and humid and also is the season of rains. Summer is the low season of South Asian tourism, sightseeing and hiking are not available for this period; instead of that, you can explore the cities there like Kathmandu – Nepal, etc. Moreover, you can come to Sri Lanka to experience going watching shark or scuba diving at Mirissa beach.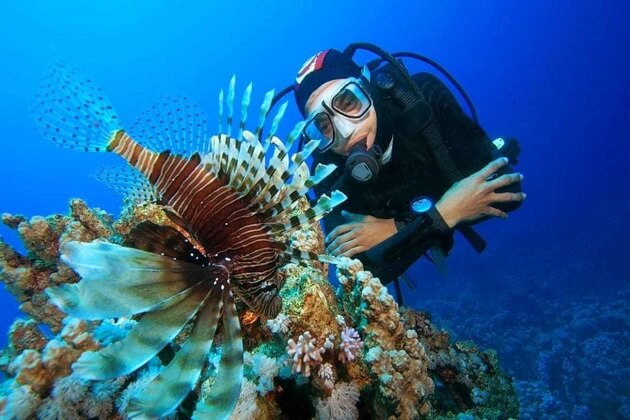 Autumn – Season of Trekking
From September to November is the Autumn time which is nice and cool which is the most suitable time for getting South Asia tours. After Spring, Fall is another best season for going trekking in Bhutan or Nepal. Moreover, you also have opportunities to experience traditional festivals like Deepavali Festival in Sri Lanka, Dashain, and Tihar in Nepal and the Black-Necked Crane festival in Bhutan, etc.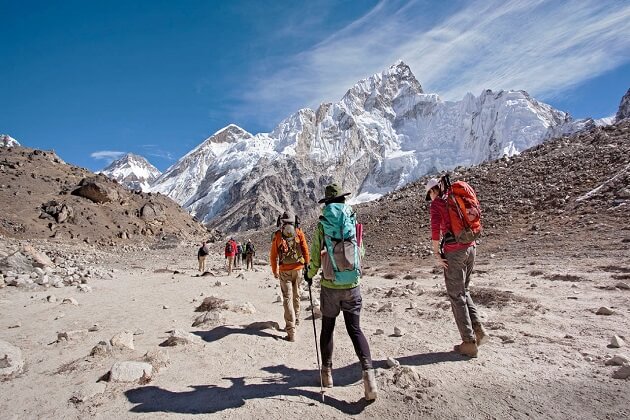 Winter – Season of Adventure
The winter of South Asia is cold and dry without raining and occasionally snow lasting from December to February of the latter year. Despite the hard weather in this period, tourists should not worry about what to travel in your South Asian holidays in Winter, we always have some recommendations for you. If you are really adventure lovers, sports like trekking are a good choice for you, you can challenge yourselves with hiking to the highest mountain ranges of the World in Nepal: Himalaya, Annapurna, etc. Moreover, if you just enjoy the relaxing holiday in South Asia, you can visit Bhutan where the temperature is less than 10 degrees and sometimes falls into 5 degrees Celsius; you will enjoy reveling in the tranquil ambiance or catching moments with the beautiful snowy view. Besides visitors who like the crowded and festival, the Nomad festival in Bumthang (Bhutan) absolutely satisfies you with many funny activities and enjoys colorful shows.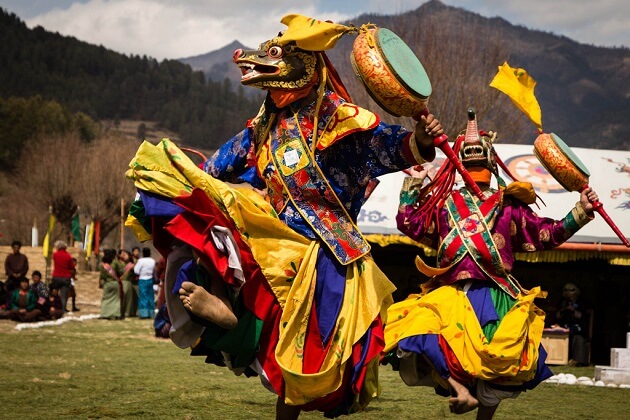 Best Time to Travel Southeast Asia
Southeast Asia is a special area which owns the complicated climates regarding the geographic terrains, somewhere can have just 2 seasons but in some other, there are 4 seasons in a year or sometimes in a day; however, the typical climate of this area possesses the 2 main seasons: rainy season and dry season
Dry Season – Peak Season
The dry season is the peak time of tourism in Southeast Asia which begins in November and finishes in April of the latter year. During this time, the weather is a little rainy and has a low level of moisture, the temperature increases gradually from very cold in November to quite hot in April. The peak months of tourism in this region begin in January when the weather is quite warm and the landscape becomes colorful with the green of the life and the many colors of flower blooming, this is the best time to visit local beautiful gardens with tropical fruits and flowering bonsai trees. When the weather is hotter and hotter, that is about March and April which is the peak season of Southeast Asian tourism. Visiting there in this period, you will get diverse interesting experiences from going trekking to enjoy the cool air as well as sightseeing Wat Tham Phousi temple in the top of Mount Phousi or sunbathing in golden beaches slanting the shadow of coconut trees and playing adventure games like scuba diving in Bali (Indonesia) or Nha Trang (Vietnam). Besides, you can come to Laos to go zip line in the Blue Lagoon. I believe that you will have the best vacation in Southeast Asia in this period of time.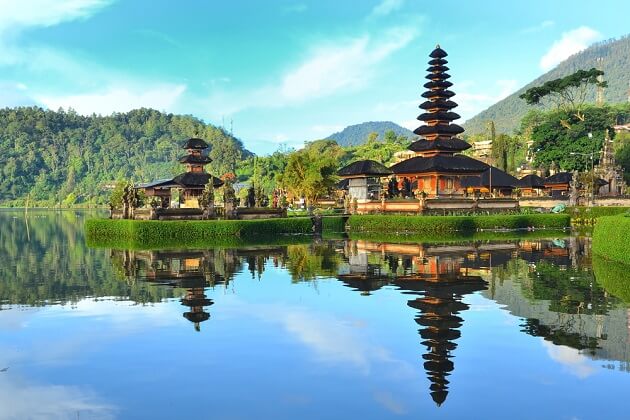 Wet Season – Low Season
The wet season in Southeast Asia lasts from June to September when heavy rains come regularly to make constraints for tourism but Southeast Asia has never lacked the destinations for any seasons of a year. Although tourists cannot go to the beaches or hike the mountains, they can visit numerous temples as well as shrines in this area like Angkor Wat Temple (Cambodia), golden temple- Pha That Luang in Laos, Wat Rong Khun in Chiang Rai, Thailand, etc. Moreover, you are recommended to visit traditional villages like Bat Trang ceramic village or Dong Ho painting village, you will have unique experiences of making products by yourself.