General Information
Tour Highlights
• Experiencing the peaceful ambiance of Luang Prabang and visiting its cultural heritage sites
• Visit religious sites in Laos
• Witness & get into the alms-giving ritual
• Swim in the Kuang Si Waterfalls
• High on life in 4000 Islands
Tour Details
Duration: 8 Days/ 7 Nights
Start/ End: Luang Prabang / Pakse
Tour Route: Luang Prabang – Vientiane – Pakse – 4000 Islands – Pakse
Tour Type: Tailor-made tour
Tour Customizable: Definitely! Tell us your interest
Vehicle: private air-conditioned vehicle and licensed driver
Guide Service: private English-speaking guide
Tour Departure: No fixed departure. Anytime you wish!
Brief Itinerary
Day 01: Luang Prabang Arrival
Day 02: Discover Luang Prabang – 1st Day
Day 03: Discover Luang Prabang – 2nd Day
Day 04: Luang Prabang – Vientiane
Day 05: Vientiane – Pakse
Day 06: Arrive in 4000 Islands
Day 07: Discover 4000 Islands
Day 08: Pakse Departure
Full Itinerary
Day 01: Luang Prabang Arrival
Upon arrival, our representative will be waiting to warmly greet you and escort you to the hotel. Once you've settled in the hotel, take a break.
In the late afternoon, we take an hour to discover Luang Prabang as we head to the bustling night market there opening daily from dusk till 10:00 pm. Once there, taste food and famous Laos Beer.
Overnight in Luang Prabang.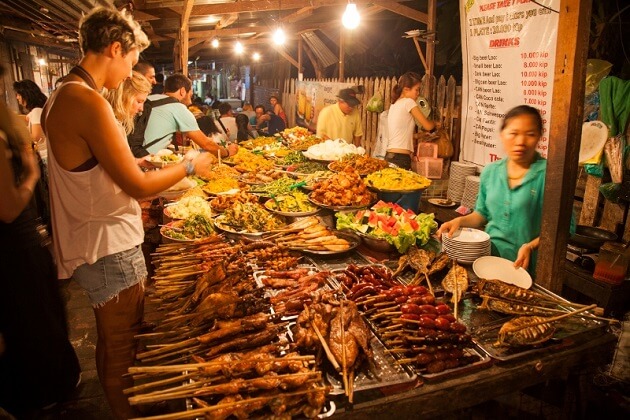 Day 02: Discover Luang Prabang – 1st Day
Today, head just out of town to the Pak Ou Caves, known locally as Tham Thin, which sit at the confluence of the Mekong and Nam Ou Rivers. Hop aboard your boat and cruise the orange-colored waters of the Mekong River to explore them. Make a short stop along the way to visit a local village where they make a living from weaving on ancient wooden looms.
The Pak Ou Caves converges two limestone caves which have become shrines to devotees of Buddhism. Once there, you can see manifold Buddha statues in different sizes which were left by pilgrims.
Get into a short walk to a village nearby for lunch before boarding on a boat to cruise downstream to Luang Prabang in the early morning.
Overnight in Luang Prabang.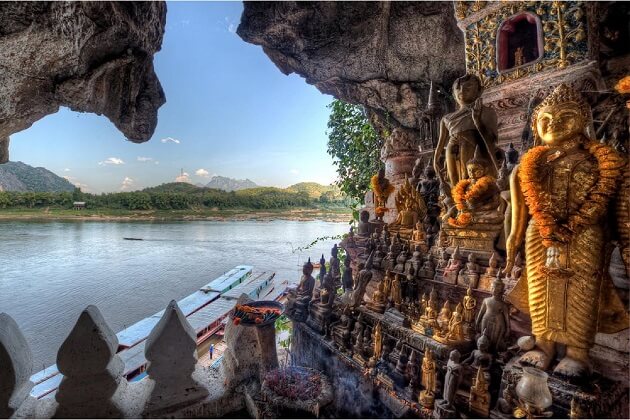 Day 03: Discover Luang Prabang – 2nd Day
Get up early to marvel at Luang Prabang's uncanny daily ritual – almsgiving. You will see monks in saffron robes walk silently and collect sticky rice and other kinds of food in their bronze bowls. This is a Buddhist ritual and the locals, as well as tourists, must respect it.
If you want to enjoy offering food, ask your guide because he/ she will be more than happy to show you the best way to interact with saffron-robed monks. Feel free to take some photos but, keep your flash unactivated.
Make sure that you have a swimsuit and transfer to the stunning Kuang Si Waterfall cascading over manifold tiers and down several hundred feet into a series of turquoise, cool pools, perfect for swimming.
Overnight in Luang Prabang.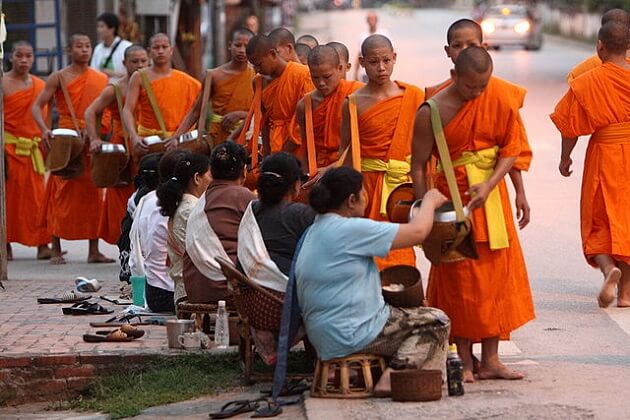 Day 04: Luang Prabang – Vientiane
Your guide will meet you at your hotel and transfer you to the airport for your flight to Vientiane. After checking into your hotel, begin a whirlwind tour starting at Wat Sisaket which is Vientiane's oldest-surviving monastery. Listen to the tumultuous history behind Hor Pha Keo which was once a former temple turned museum and marvel at Pha That Luang which is a national symbol of Laos standing for the national seal and currency.
To end this day, we climb to the platform of Patouxai, Vientiane's arc de Triomphe and a window into its French-colonial history as well.
Overnight in Vientiane.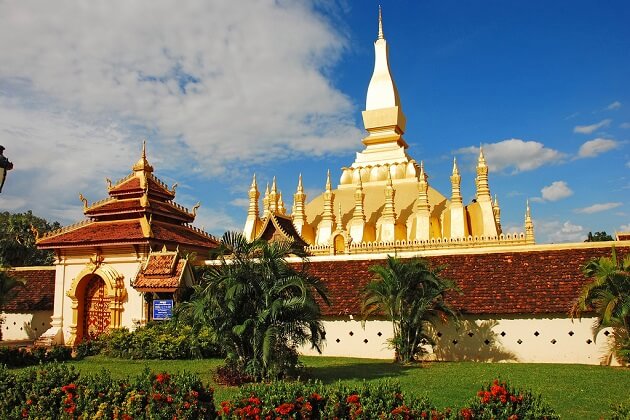 Day 05: Vientiane – Pakse
This morning, we take a flight to Pakse for a few days indulging in the natural beauty of Laos.
Pakse is a poetic provincial of Champasak, known as a former French town. We enjoy a short trek through, coffee plantations, forest, and villages to reach the plains of the Bolaven Plateau which is located in an old-aged volcano that erupted millennia ago.
We also see waterfalls, as well as old-aged Khmer, inspired temple ruins.
Overnight in Pakse.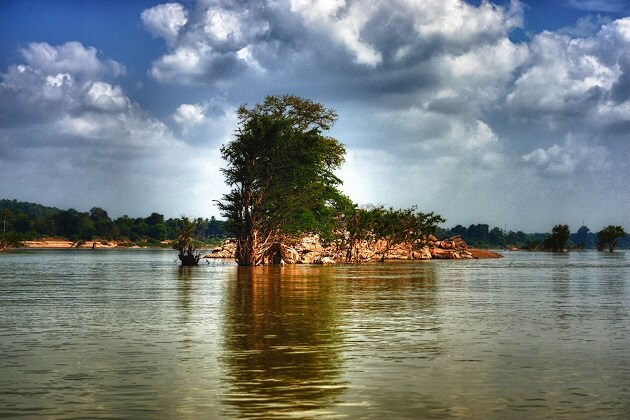 Day 06: Arrive in 4000 Islands
Today, we head to the ancient ruins of Wat Phou temple complex pre-dating famous Angkor Wat by a couple of hundred years. Get into an elephant trek to the archaeological site of Phou Asa in order to peek at more old-aged ruins and board on a ferry to Khong Island to reach 4000 Islands.
Overnight in 4000 Islands.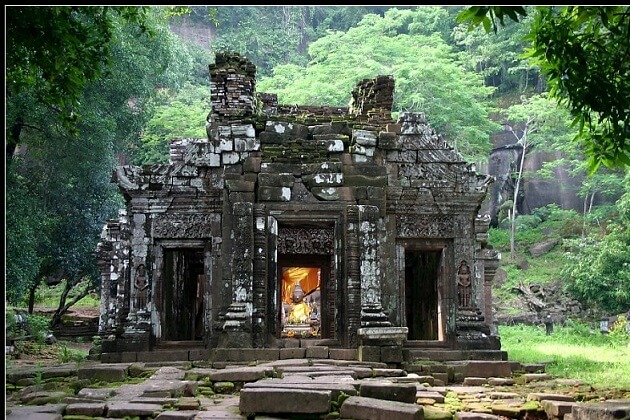 Day 07: Discover 4000 Islands
Cruise past the tiny islands dotted throughout this tropical paradise to Khone Phapheng and Li Phi Falls, the largest waterfalls in Asia, situated on the very southern tip of Laos where you can see a swirling torrent of water pumps thousands of water liters into Cambodia. If there is our lucky day, we might admire several elusive and rare pink Irrawaddy dolphins. Surprisingly, the dolphins are thought to be related to the killer whale with their large rounded heads and short snouts!
Day 08: Pakse Departure
Time to say goodbye Laos. Breakfast and morning at leisure until getting escorted to the airport for a flight coming home. The trip ends. Hope you had a beautiful trip with Multi Country Asia Tours Packages and wish that we can serve you next time in Laos.