Choosing to travel to Laos on the way of enjoying the wonderful multi country Asia tours would be a perfect decision for me, and even for you, I swear. This is a small, landlocked country in Asia that often gets overlooked in favor of its more renowned neighbors. However, travelers know that Laos is a gem of a country – one where adventure awaits in every nook and corner. It is a laidback country where you will be able to regain your perspective on life, and feel refreshed and rejuvenated! To be able to joyfully enjoy all of this, you need to know the best time to visit Laos. If you do not know when the weather in Laos is favorable, you might not be able to get into everything that the country has to give!
Laos Weather – Best Time to Visit Laos
There are two main seasons in Laos. From November to April is the dry season and the rest of the year is the rainy season. The temperature in Laos is usually quite warm throughout the year but if you travel to the highest mountainous area in the country during the coldest months, there might be some frosting.
Good Season to Travel to Laos
Laos in Autumn – July & August
Obviously, this is a good season to travel to Laos, as the weather is pleasant, even though it will be wet and humid in certain parts. The emerald green landscape is a vista to behold, and you can get into it only during this season. The rivers and waterfalls are usually brimming with water around this time as well. It might be difficult for you to access the more remote parts of Laos due to the rain, though.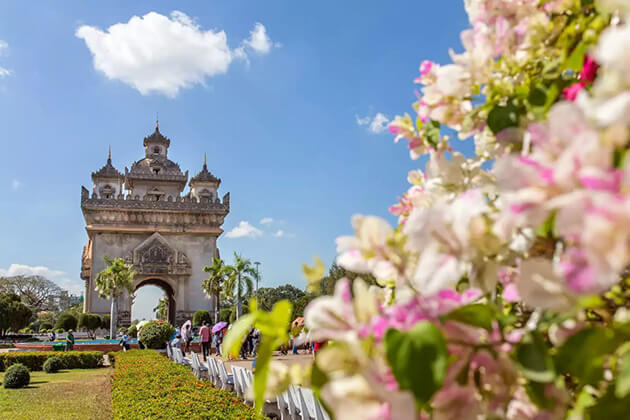 Highlights: This is high season for travelers from Europe and the Americas, especially students. The weather in Laos is definitely beautiful during this period, although there will be some rains. Head over to the Bolaven Plateau, or to Pakse to view the beautiful falls in the 4000 Islands. Vang Vieng also looks stunning during this season, as the lush green scenery makes everything look wonderful.
Laos in Spring – November to March
This is absolutely the best time to visit Laos. The monsoon comes to the end, and the dry conditions make the entire country accessible – including the more secluded areas in the north. The temperature is warm and comfortable, and the humidity drops as well. You might get cold in the nights, especially if you're staying in the mountains, or discovering the river.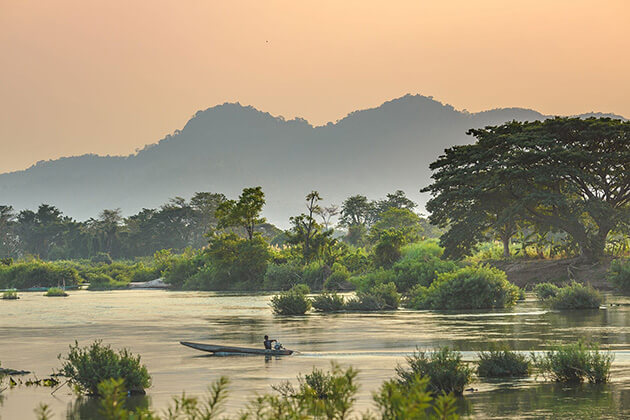 Highlights: This is when to visit Laos if you want to go to Luang Prabang, Vientiane, Luang Namtha, Phongsali, or Muang la, for the weather conditions are ideal. November to January is the best time to take a cruise along the Mekong River. If you're looking for uniquely Laos experiences, you don't have to look far either. The Luang Festival in Vientiane in November (where you can witness a gathering of thousand monks) or Boun Ma Kha Bu Saar Festival in February will give you a glimpse of the local religious activities. You can also take part in the Wat Phou Festival, where there are processions and boat races held across the country, in February!
Low Traveling Season in Laos
Laos in Summer – April to May
There are slim opportunities for rain during this season. This is not when to travel to Laos if you cannot handle high temperatures and humidity, as the temperatures will start to soar. The river level will dip along with the waterfalls will also become rather sparse. However, the low season offers lower prices for accommodation and transport, which might be an allure for some!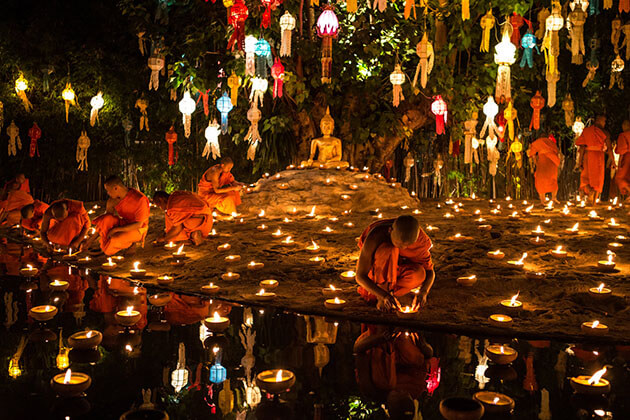 Highlights: This might be a low season in terms of exploration, but there are still a lot of fun things for you to do. Get into the countrywide New Year celebrations in April, when the Boun Pi Mai Festival is celebrated. You can also join in on the Boun Bang Fai, or the Rocket Festival in May and June, where they launch homemade fireworks across the country. There will be a number of activities in Vientiane and Luang Prabang as well, so you won't get bored!
Laos in Monsoon Season – September to October
This is peak monsoon season throughout the country, as the rain continues to fall from the previous months, making it difficult to access the more remote areas. Towards October, the drier weather returns, but the temperature starts dipping as well. This is a low season to visit Laos, so there will be little to no crowds, and you can enjoy discounted prices on travel and accommodation.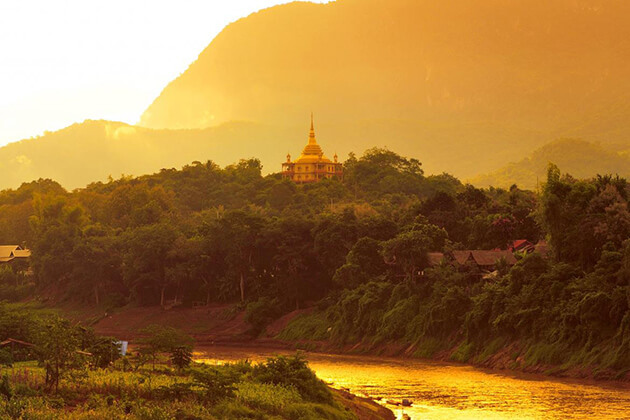 Highlights: September and October might be really wet and humid, especially in Luang Prabang and Vientiane, but if you are intent on traveling to Laos during this period, you should explore Vang Vieng and Muang La, as the monsoon looks great there. There are manifold festivals you can get into during this period as well. In September and October, you can partake in Boun Khao Padabdin and Boun Ok Phansa, which are boat racing festivals on the Mekong River, commemorating the dead. The Naga Rocket festival is a unique festival in the Bolikhamxay Province, where you can see unexplained, multi-colored fireballs on the water's surface!