Through more than three years enjoyed Asia vacation packages, I find it quite complicated to do all the research about how to get a Vietnamese Visa. Therefore, I would like to write this article to give you the most relevant and updated instruction. Here, it will include the main types of Visa for tourists (Visa-free, visa on arrival and E-visa), who can apply, how to apply and related information.
Visit Vietnam Without a Visa
It is getting easier to obtain a Visa because the country is changing its policy to develop tourism. If you come from one of these countries, you can even travel Vietnam Visa-free for a limited period.
Country

Limit

Chile

90 Days

Cambodia

30 Days

Indonesia

Kyrgyzstan

Laos

Malaysia

Singapore

Thailand

Philippines

21 Days

Belarus

15 Days

Denmark

Finland

France

Germany

Italy

Japan

Norway

Russia

South Korea

Spain

Sweden

United Kingdom

Brunei

14 days

Myanmar
Vietnam Visa on Arrival
And all foreign passports can travel to Phu Quoc Island without a visa. Transit through international airports before arriving on the island is also acceptable. The limitation is 30 days and applying for a visa will be necessary if you want to visit other destinations or stay longer.
The conditions for this type of travel are that it is a single visit, not multiple entry and travelers must be able to show their onward ticket out of Vietnam.
With this method, you first need to get a visa approval letter, which can be bought online or prepared for you by your travel agency. All you need to do is send them all the necessary information and pay some fees.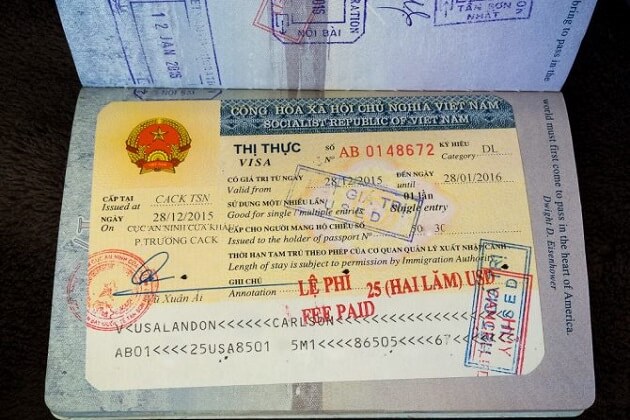 After that, the approval letter will be sent to you by e-mail or fax. With this, you are eligible to get the visa upon arrival at one of Vietnam's international airports. You have to prepare a passport photo and all required documents before you go so make sure not to forget that.
The application process at the airport is simple. It takes about 15 – 30 minutes to fill out the application form, hand in your documents, pay the fee (prepare US dollars!) and get your visa stamped on your passport. And off you go!
Note that this method does not apply for visitors to travel via land or sea.
Vietnam Visa Online | E-Visa
This is by far the easiest and also the cheapest method for tourists to get a Vietnamese visa. The Vietnam E-visa official government website post a list of 80 countries that are eligible for this method so go and have a check.
The registration and payment process are easy with instructions on the website. It takes only 3 days to process and the finished E-visa will be sent to you via email.
This method is available for all types of traveling to Vietnam: air, land, and seaports.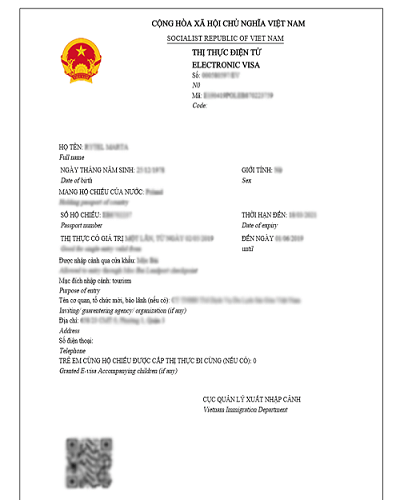 Vietnamese Visa at Embassy or Consulate
You can get a Vietnam visa the traditional way at any Vietnamese Embassy or Consulate near you. This method is possible for all the countries that have a Vietnamese embassy or Consulate. However, we do not recommend this method as it is more expensive and time-consuming. You can cut the time and effort by having an agency prepare you a Visa approval letter, then have the visa stamped at a Vietnamese embassy or Consulate