After more than three years taking part in Asia tours, I visited almost countries in Asia and honestly confessing, Thailand is my most enjoyed country. Thailand has something uncanny inspiring me to come back to the Land of Smiles over and over and in fact, I traveled, discovered, lived and partied here over 10 times. There are too many things to know in such a country; however, if you want to know, I would like to share the 14 prevalent things to know before visiting Thailand with you.
Thai Food and Products – Things to Know When Traveling
Thailand Adore the World's Smelliest Fruit
The diverse varieties of exotic tropical fruits in Thailand will certainly amaze tourists who come from other continents. While in Thailand, don't miss the chance to get a taste of one of the world's strangest fruits and probably the most controversial one – durian. It has the same size as a watermelon, with rind covered in stiff spikes. The most significant characteristic that made everyone who had ever seen this type of fruit would never forget it is its distinct odor. Those who love eating durians adore its smell, while the other claims its odor reminds them of rotten onions or dirty gym clothes. However, the sweet taste and creamy texture of the flesh is what keeps the durian business flourishing.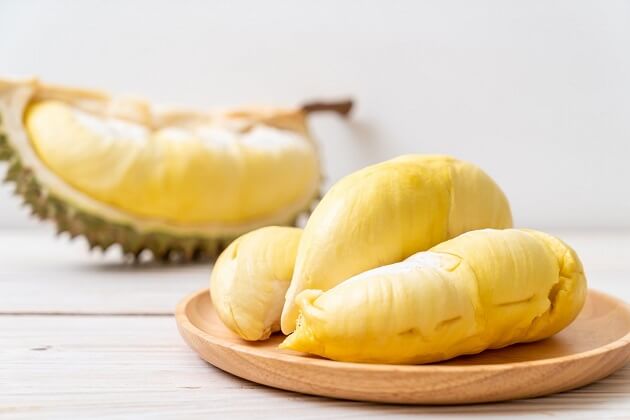 Chili is Not in Every Dish
Spicy food is indeed really common in Thailand, which makes a lot of people who cannot eat chili think that they have to accept it while in Thailand. However, while a lot of dishes are cooked with a generous amount of chili, many others don't. Another thing is that most restaurants would indicate which dish is spicy on their menus for you to know. And of course, considerate waiters always make sure the food you order matches the spicy level that you prefer. So don't worry, you can always find something that you can enjoy.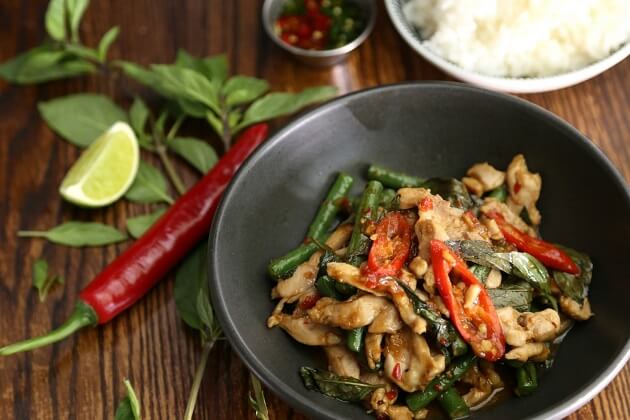 Thai Cuisine is Not a Big Fan of Baked Food
Everyone knows Thai food is various and delicious. From fresh salad, grilled meat, stir-fried vegetable to tasty soups, visitors to Thailand never seem to run out of dishes to try. However, if you are a big fan of baked food, you will notice something odd in this country: Thai people do not bake their food. But no need to worry, there are many Western restaurants and bakeries available.
Thailand is One of the Top Orchid Exporter in The World
Thai people love orchid so much that they chose it to be the national flower. While in Thailand, indulge your love of beautiful blooms as this country has more than 1500 species of orchid. With that in mind, it is easy to understand why Thailand is one of the world's largest orchid exporters
The Animal in Thailand – Things to Know Before Thailand
There are Huge Pythons
If you are interested in big magnificent reptiles, you should know that Thailand is home to the reticulated python. This is one of the largest reptile species in the world with specimens that reach 6 meters in length! If you would like to see them, we highly suggest Khao Yai national park or big zoos.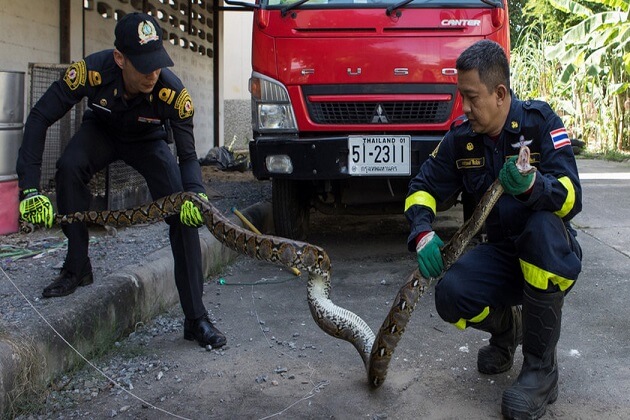 There is a Temple for Monkeys
In an area in the outskirt of Bangkok called Lopburi, there is a very special temple that tourists should not miss. It is a Khmer temple called Phra Prang Sam Yod and is famous for being the home to thousands of crab-eating macaques. Visitors who go to this temple will have the chance to meet and feed the primate. Unlike the animals in the zoo, the monkeys here are not scared of people. There are even some incidents where they steal food and stuff from visitors so make sure to leave valuable items in your room or hide them tightly in your bag. Especially in November every year, there is a festival being held here to honor the monkeys. The locals would organize the traditional performance, play festive music and offer fruit buffets as they believe it brings good fortune.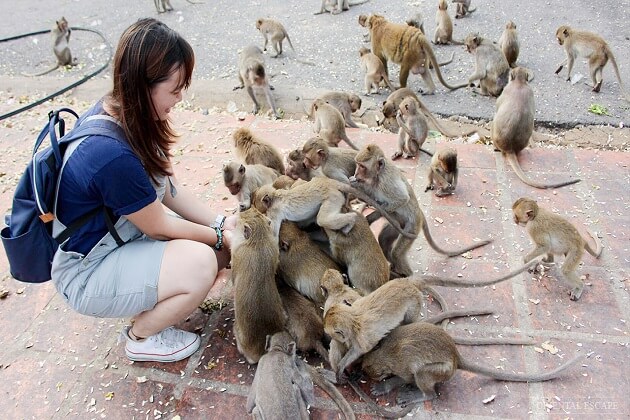 There are Great Conservation Camps for Elephants
A lot of tourists would hesitate over whether to visit elephant camps or not due to concerns about the exploitation of these animals. However, if you are visiting Thailand, this is not something to worry about as they have excellent camps that care for ex-logging and street elephants. Head over to Chiang Mai Elephant Nature Park and Phuket Elephant Sanctuary for an interesting time with these lovely animals.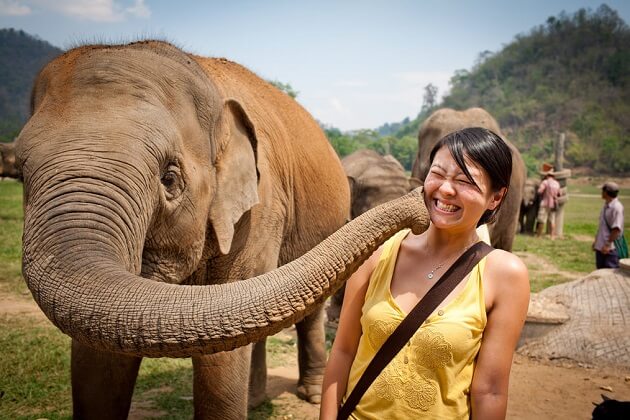 Animals are Used as Insult
When Thai people used animals to insult someone, it means that they are really mad. Unlike in other countries with quite nasty ways to offense or curse someone, in Thailand, they simply call the other a buffalo, a water lizard or just an animal is also enough. In reality, buffaloes are expensive commodities as they provide help in agricultural work but are used as an insult because people considered them to be dumb. And for water lizard, this type of animal is used for implying uncultured people. Remember that all of the information above is just to know, it is not advisable to apply in reality.
Culture and History – Things to Know Before Visiting Thailand
Thailand was Never Colonized
If you are a big fan of history, you probably knew that most of the Asian countries were colonized in the 20th century. Nevertheless, Thailand was not like that. In 1895, in return for a Western portion of Cambodia, the French gave up their occupation of Chanthaburi and Trat province to Thailand. And also later, King Rama V helped save the country from invasion by cooperating and making land concessions with the British and French. So the meaning of the country's name – Land of the Free – makes sense.
Thailand is One of the Most Visited Places in the World
Thailand is well-known for being a global tourist hot spot, but a lot of people would be surprised to know that it is one of the most visited places on earth. It is easy to understand why there are so many traffic jams in the country regarding the 21.47 million individual stays in 2016. The outlook for this figure is very positive with the assumption that by 2032, there will be around 100 million visitors to Thailand. Tourism provides great support for the local economy, with generated revenue estimated to contribute nearly 20% of the national GDP.
There are Some Pretty Strange Crazes
Due to the long history and tradition of spiritualism, many Thais nowadays are still superstitious. This implies that a lot of odd craze in the name of luck and fortune has hit the nation. For example, the recent "luk thep"–"child angels," craze –where baby toys are regarded as true kids, has attracted a significant number of people. The toys are thought to be bringing their owners with excellent luck after being consecrated by a monk at a unique ceremony.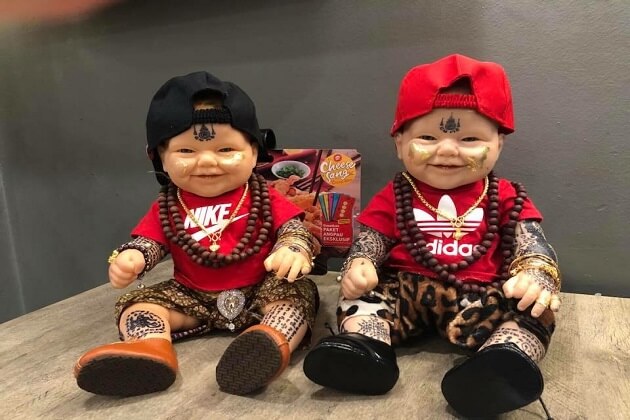 Wearing Amulets and Thai Temple Tattoos are Considered to Bring Luck
In Thailand, it is common to see many people with gold necklaces and pendants that contain scrolls or monk figures. They believe that by doing that they will be provided with security and luck. Look up in a cab and you'll see the ceiling coated in blessing or the amulets hanging from the rear mirror. Do not touch any of these monk sculptures or amulets, as they are sacred items.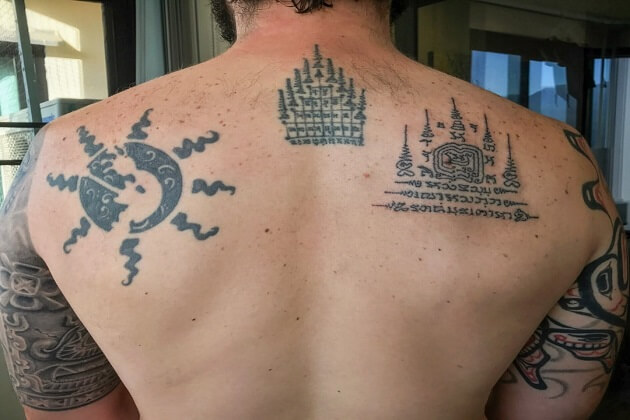 As for the Thai temple tattoos, or "sak yant", it is also a practice that people do to bring luck and blessing. It is a highly regarded spiritual art tradition with a master or a monk that would give you a sophisticated tattoo that made of magical language and symbols. After that is the magical incantation where the master would transfer power to the tattoo to provide that blessing. The tattoo has become significantly popular among foreign travelers and expats living in Thailand.
Beaches – Island – Caves |Things to Know Before Going to Thailand
It Takes a Lifetime to Travel All the Islands in Thailand
Thailand offers tourists with thousands of islands and islets, among which are more than twenty most visited ones. Each island is beautiful in its own way. For example, Phuket and Koh Samui are known for being glitzy and well-developed for tourism while Koh Phayam and Koh Phu are the destinations for those who look for untouched nature. If you have a burning desire for exploring pretty beaches and islands, don't hesitate and book your tour to Thailand now!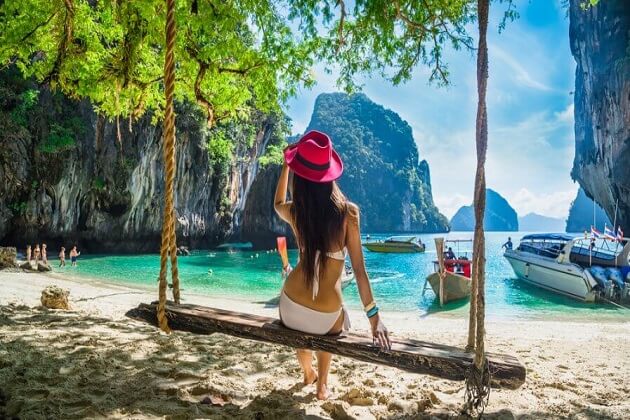 Perfect Destination for Diving
Thailand is a must-visited location if you love diving and especially if you want to get a certificate of diving. Thanks to their diversity and abundance of marine life, the Similan Islands in the Andaman Sea, part of the Similan National Park, are regarded as one of the top ten diving locations in the globe. The world-class dive consists of over 500 species of coral, manta rays, whale shark, tortoises and groves and rocks. The islands are available from the middle of October through the monsoon.