No one can resist ignoring the powerful attraction of souvenirs of the country they visit. Yes, me too. Enjoyed Asia holiday packages, I bought so many souvenirs and once in Thailand, the number of things I wanted to own even was more huge. However, after asking my guide for the best things Thailand to buy as gifts, I want to share with the top 10 souvenirs in Thailand which may charm you at first sign.
Thailand Food Souvenirs – Delicious Things to Buy
Spices and Herbs Souvenirs
Thai food is famous worldwide with Tom yum, Tom Kha Kai, green papaya salad. Pad Thai, … And where else on earth to get the best flavor of Thai food than the country itself. Shopping for spices in Thailand is a good option if you or your friends love making Thai food at home. They are available in all grocery stores and big supermarkets. However, we do not recommend buying spices and herbs at local markets with no brand name as it could get troubling when going through airport security check if you leave them in hand luggage.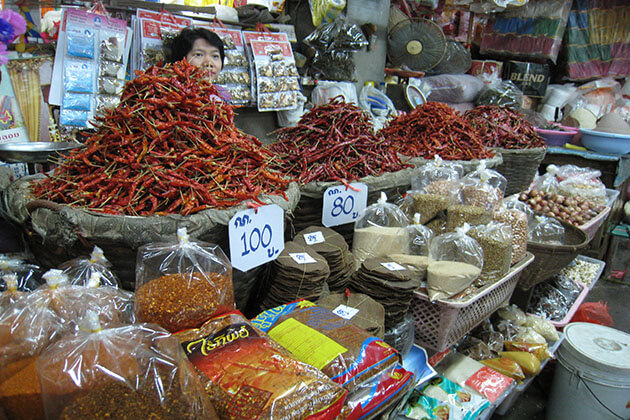 Durian Snack – Special Thailand Snack Souvenir
Try some durian – you either love it or hate it. The famous fruit causes endless debates because of its heavenly taste and terrible smell. And if you love it, why not stock up on packages of durian snacks to bring home for others to try. Tourists can choose from crunchy durian chips, durian flavored candies or chewy dried durian. They are sold in every food stores and supermarkets.
And if you are not a fan of durian, there are loads of other tropical fruit to try. There are dried jack fruits, mangoes, sweet potatoes, mangosteens … sold as souvenirs everywhere.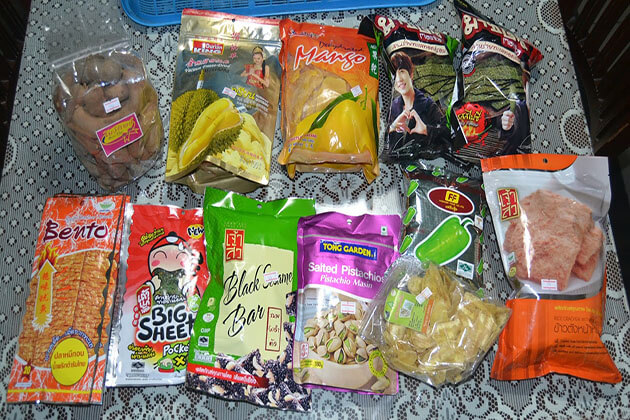 Thai Tea
Thai tea – the famous sweet drink is causing a fever all-over South East Asia. It is made from strongly brewed black tea and served with milk and sugar. It is very popular so you can easily find them in any food shops. The orange color tea has a stronger taste while the green Thai tea is refreshing and purifying.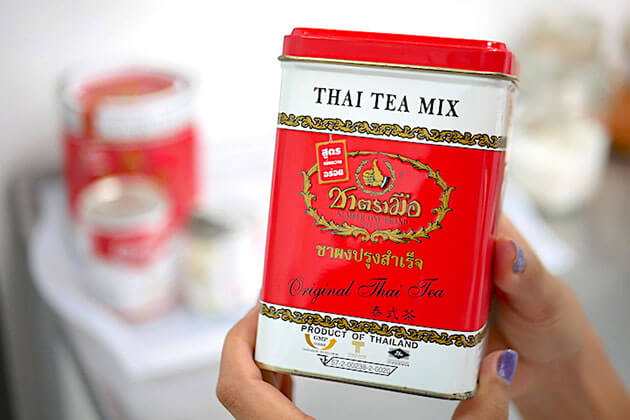 Thailand Cloth Souvenirs
Silk
The soft and smooth fabric makes up a perfect souvenir for your loved ones. It could be made into a pillow cover, a bag or any piece of clothing. They come in different colors and patterns so you can easily pick out something unique. Silk is also durable and does not take up much space in your luggage. We recommend buying silk items in Jim Thompson House because of their good reputation.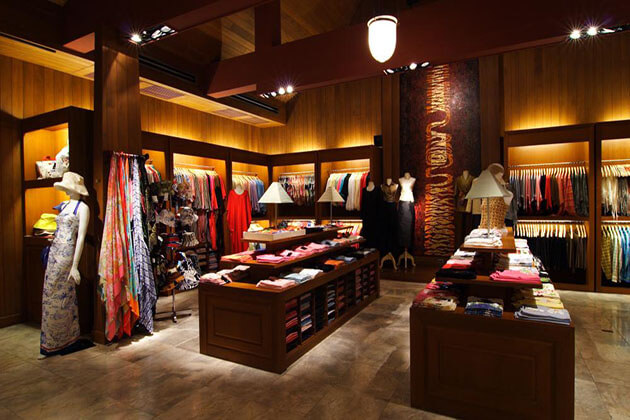 Cotton Textiles
Art of textile is considered the treasure of some ethnic groups in Thailand, both in the North and South of the country. The women here use big wooden looms to weave the fabric and use their creativity to compose beautiful patterns. They could consist of slim stripes, chevrons, animal and insect images, etc. Textiles are more affordable than silk and buying these handmade products is a good way to support the local community.
T-shirt
T-shirt shopping in Thailand, especially Bangkok, is an amusing activity. The first reason is there are so many T-shirts being sold here. We recommend going to the Mahboonkrong shopping center or Silom night market for the most varied collection of the T-shirt. The second reason is T-shirts here are cheap and durable. Their price varies from US$ 4 to US$ 10. And while you're at the market, why not try some bargaining like a real local, it will be fun! Finally, and most importantly, Thai T-shirt designers are super creative. You will find beautiful T-shirt printed with Thailand's most popular symbols (the elephants, three-wheeled vehicle tuk-tuk, …) or a hilarious quote like "No money, No honey".
Thailand Special Souvenirs
Hand-made Home Decor Items
The perfect combination of rustic wood and creative, skillful artists creates unique wood artworks, luxury home decor, and unique furniture. Art colored-pencil tables, wine glass holders, and rustic wall clocks are born with the purpose to brighten up the living space and raise the inspiration for their owners. Travelers from the USA & Canada can acquire an amazing item after the trip cause it is recently available on Amazon.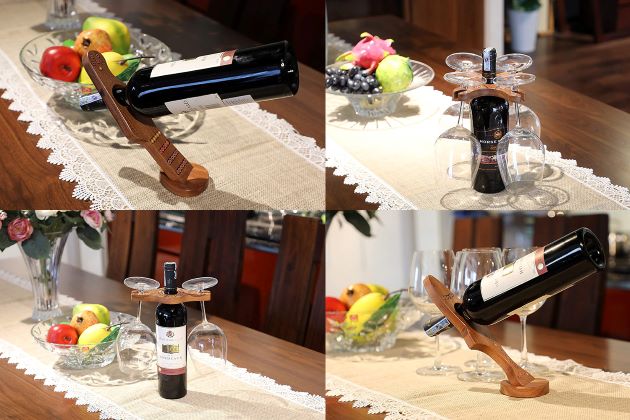 Lucky Toad
Carved out from Acacia wood, the item is shaped like a toad with his mouth holding a thick stick. When using the stick to slide along the toad's spiky back, it will create the sound that is similar to real toads. The Thais believe that this wooden instrument will bring wealth to its owner so why not give it a try?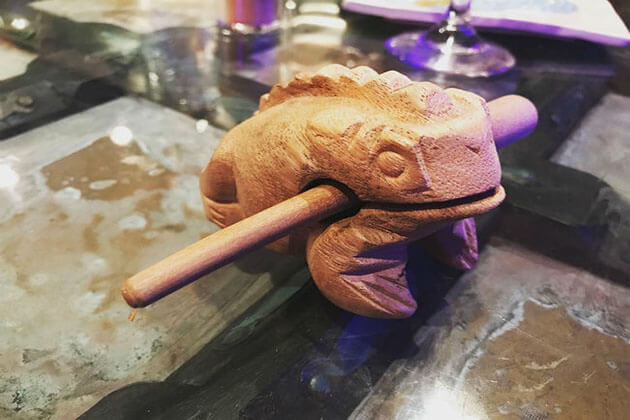 Thailand Elephant Souvenirs
The elephant is Thailand national symbol due to the animal's most important characteristic: strength and longevity. Therefore, you will find loads of different types of souvenir in the shape of an elephant. From small key chains, toys, ceramic dishes to pottery sculptures or even chocolate, they all make great souvenirs to give to your friends.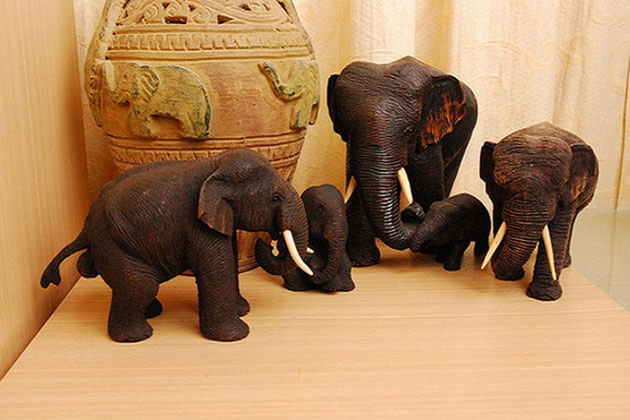 Thailand Wooden Souvenirs and Kitchen Utensils
Visitors can find baskets, mats, spoon, plate, vases, etc., made from natural material like wood, bamboo or reeds. These are excellent items for environmentalists as they reduce the consumption of plastic. It is also a good way to decorate your house with a little Thai style.
Fruit and Flower Soaps
With bright colors and life-like shape, these soaps could be the most beautiful souvenirs you can find in Thailand. They are organic hand-made soap with a really nice fragrance. And they are quite cheap too, the only US $ 1 – 3 each.