I have experienced many Asia vacation packages and I believe that it is not fair to consider a place or an activity in a country is the best. It is not an exception when I visited Myanmar, it was hard for me to say what is the best thing to do and see in such a country. Everything I experienced in Myanmar was the best and today, I want to share with you some of that most beautiful memory about the things I really enjoyed in my Myanmar trip.
Best Places to Visit in Myanmar – Burma
Bagan – Thousands of Temples from Above
There is no doubt that this is one of the best ways to admire Burma's most precious treasure – more than 2000 ancient religious monuments. There is nowhere else on earth that you can see as much pagodas and temples as in here. And even better than it sounds, on a hot-air balloon!
The dry season from November to February is the high season for tourists and prices will be pushed up consequently. October still could have some rain but not as much as the rainy season. Another reason to choose this time to travel is that you would not have to deal with loads of tourists.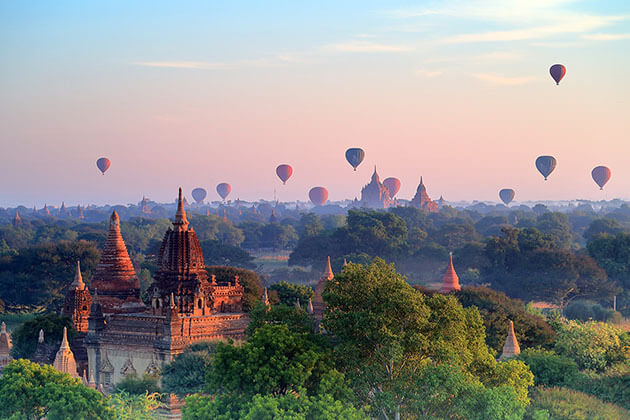 Inle lake – Relax with a Boat Ride
The famous freshwater lake located in the middle of the country is known for its pure beauty and interesting local lifestyle. Travelers are recommended to spend time for a ride on a small traditional boat along the lake to enjoy the scene of peaceful stilt houses laying side by side. In here, you also get to see skillful fishermen performing their special technique of one-leg rowing. Yes, it does sounds unreal, but it's possible! Try out the Burmese tea leaves the salad in one of the over-the-water restaurants here is another enjoyable experience.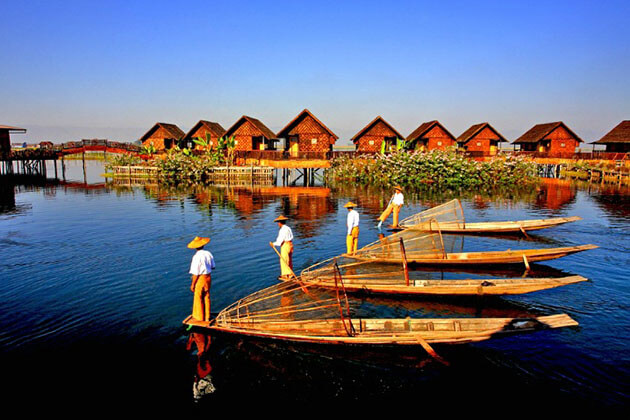 Mandalay – Symbol of The Ancient Kingdom
U Bein Bridge
The U Bein Bridge is one of Mandalay top destinations. It was built in the middle of the 19th century when the capital of Ava kingdom was moved to Amarapura, where the bridge located. The bridge was made of teak wood taken from the previous palace. Bring along a good camera to capture the colors of sunset piercing through the old rustic pillars.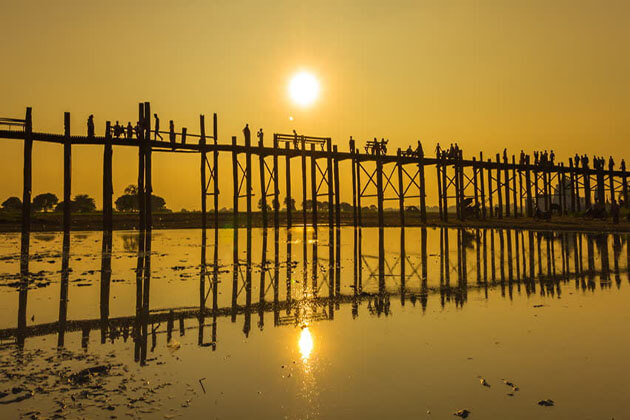 Mahamuni Temple
Located in the southwest of Mandalay, the temple is one of Burma's biggest pilgrimage site. Legend says that the Buddha image in here is one of three likenesses of the Buddha on earth. It is a 3.8-meter high golden statue embedded with various gemstones. The temple architecture is also very interesting with the central shrine and surrounding grass lawn. The pagoda is opened for visitors from 6 am to 8 pm. If you visit the temple in early January, you will be able to see a special festival celebrating the history of the temple.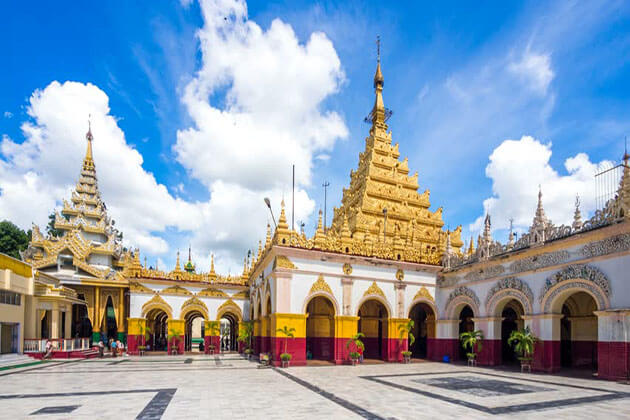 Yangon
Shwedagon Pagoda – Glowing Pagoda
It would not be a complete trip if Shwedagon Pagoda is missing on your travel list. The pagoda also called the Great Dagon Pagoda, located on top of a hill south of Yangon. There is no certain evidence on when the pagoda was built exactly, but historians claim that the pagoda is more than a thousand years old. Looking from afar, the pagoda is almost completely covered in gold, which makes it shines brightly under the sunlight. Shwedagon pagoda at night is also a beautiful view for travelers as the lightning system accentuates its golden shell.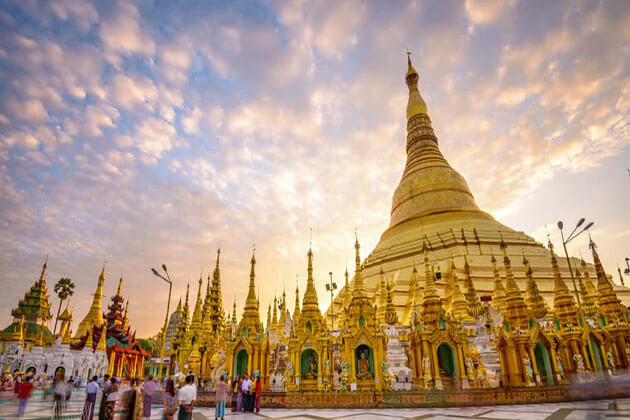 Sule Pagoda – Octagonal-shaped Pagoda
If you decided to visit Myanmar because of its magnificent pagodas, you have to stop by Yangon to take a look at Sule pagoda. Unlike others, the pagoda adopts a unique architecture with influence from Indian religious style. Sule pagoda is also considered a very sacred place because people believe it held a strand of hair of the Buddha. Just like Shwedagon Pagoda, it attracts thousands of Buddhists coming here every year to make a pilgrimage.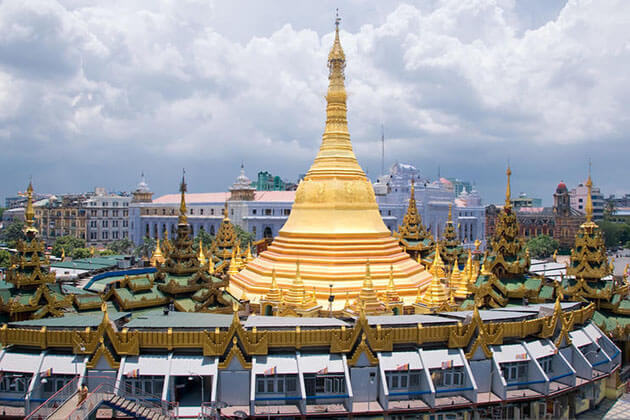 Best Things to Do in Myanmar – Burma
Want to stand out from the rest and discover Myanmar your own way? Check out the following option for a unique experience in Burma.
Join the Fire Balloon Festival
Every November, people in Taunggyi, Shan State gather to celebrate one of the craziest festivals in the world. Here you can see giant paper balloons decorated with hundreds of candles floating in the air before being exploded by fireworks. On the grounds are crowds of happy (and drunk) local people dancing and laughing. Be careful of burn accidents.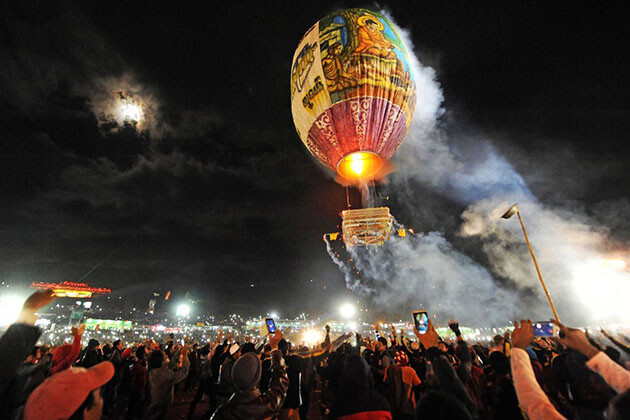 Swim in Myanmar's Most Beautiful Beaches
The Ngapali is a big and beautiful white beach on the Westcoast of Myanmar. The water is clear in a turquoise blue shade. In addition to enjoying the view, visitors can also participate in other activities such as snorkeling, scuba diving, kayaking, cycling.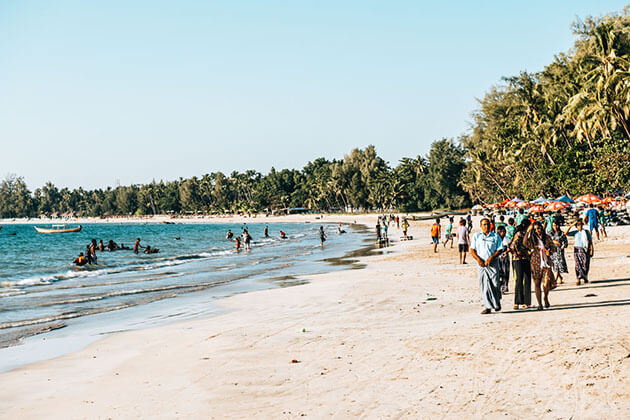 Take a Trekking Journey in Kalaw
Kalaw Township in Shan State offers tourists worldwide a splendid view of the green hills and mountains. You can enjoy the glorious nature and fresh air while talking to a local guide about the history of the place. After that, enjoying Burmese food and drinks is a good way to relax.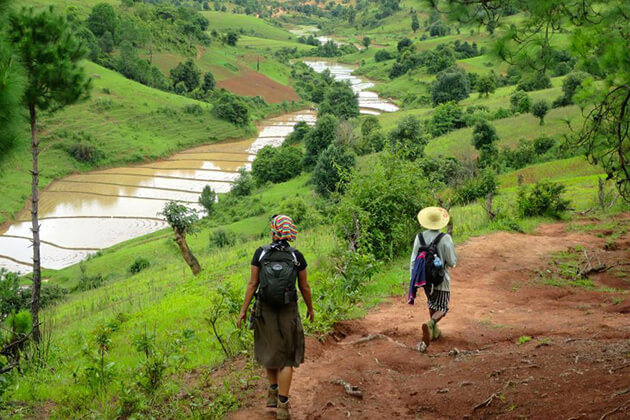 Get a Taste of Myanmar's Best Food
Myanmar cuisine is the perfect harmony of Southeast Asian, Chinese and Indian food. Go on a flavorful journey with tea leaf salad, Shan-style rice, Burmese curry, Mohinga. … After all, trying the local food is one of the best ways to enjoy Myanmar lifestyle and culture.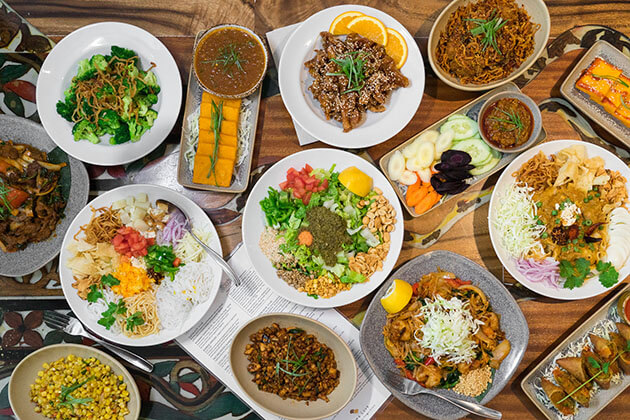 Explore Saddar Cave
Located in Kayin State, this destination is the combination of a huge natural limestone karst cave with a group of religious sites. From the foot of a mountain, a white staircase takes tourists down to the inside of the Saddar cave. Here, there are dozens of Buddhist statues standing in straight lines, lead the way for all visitors. On the wall are hundreds of golden Buddha carving lined into different shapes. And near the end of the path stands a small pagoda, remember to take your shoes off before entering.