My latest Asian tours made me reckon that visiting a foreign country is like taking an exhilarating course in history and culture, minus the boring long book and sleepy lectures. What can be more exciting than an inspiring field trip where you can head to a historical site, admire real cultural artifacts, try on traditional clothing and eat authentic local food?
After paying a visit to Asia countries, I was so impressed with Vietnam. Want to know why? There are 16 interesting facts about Vietnam that I learned. After reading this Vietnam travel guide, I'm sure you will have more reasons to visit such a wonderful country.
Vietnamese Culture – Things to Know for a Perfect Vietnam trip
Vietnam is a Spiritual Country
Like many Asian nations, Buddhism is the main religion in Vietnam. Therefore, across the nation, from underground caves to mountain peaks, there are hundreds of beautifully furnished shrines and pagodas. The Tran Quoc Pagoda from the 6th century, the huge pagoda complex in Bai Dinh, and the Literature temple built to honor and teach Confucianism are some of Vietnam's must-visit temples. So don't forget to add in a temple time on your travel plans in Vietnam.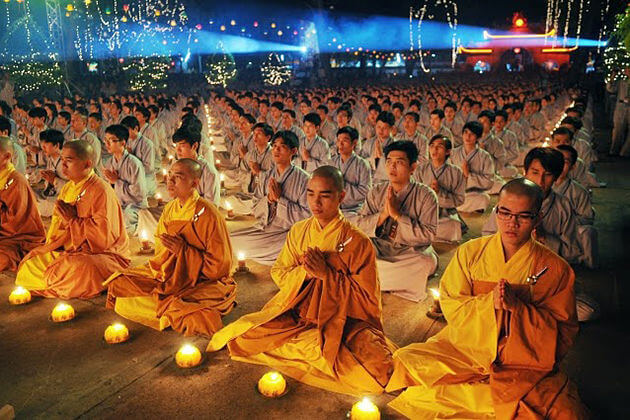 Vietnam's Culture is an Interesting Mixture
The legacies of the history of Vietnam can be seen everywhere. The biggest cultural collision for the Vietnamese is from China. Other than that, there are traces of French colonialism in cuisine and language, influences of Japanese art and martial arts and, most recently, the modern cultural remainder from the American war. In the central region of the country, you can even find the ruins of a Hindu religious complex which is dated back to the 4th century.
Lives of Ethnic Groups on Mountainous Area are as Colorful as Their Traditional Outfit
Vietnam is home to numerous ethnic minority groups, as is neighboring Laos and China. There are 54 different ethnics, most of them live in the mountains of the Northern part of Vietnam. For example, a tour of Ha Giang, which is the northernmost province in the country, will put you into the territory of the hill tribe. The communities of San Chay, H'mong, Zao, Tay, Nung, and Lo Lo remain their traditional way of living in the old mountain villages, between the amazing landscape.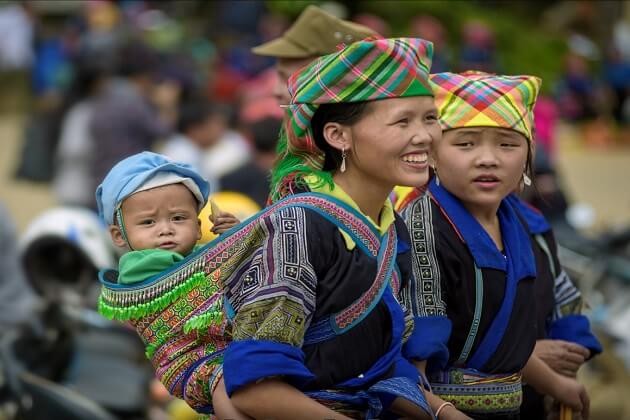 Amazing Nature – Things to Know before Going to Vietnam
Vietnam is Home to The World's Biggest Cave
In 1991, Son Doong cave was found in Phong Nha-Ke Bang National Park, close to the Lao frontier, thanks to a local man and a British scientist. Why is the discovering of this cave is such a big deal? It is huge–over 5 kilometers long, 200 meters high and 150 meters broad–first and foremost. There is also the so-called "Great Wall of Vietnam" with a 60-meter high calcite wall and up to 70 m high rock formations. Is it possible for tourists to discover it? Unfortunately, the answer is not quite, because of safety reasons. In the same national park, there are other cave areas better prepared and just as lovely for tourists to discover. Want to know which one, read below.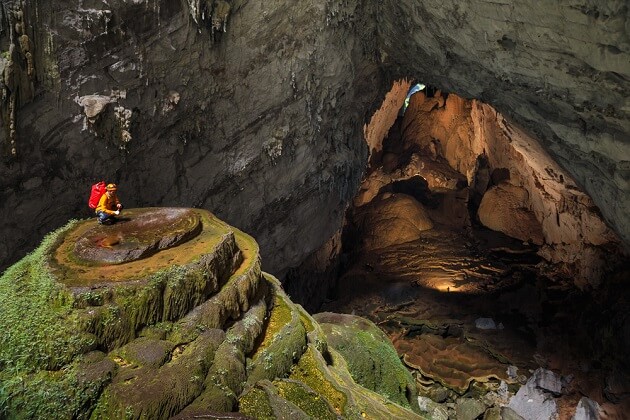 Phong Nha Cave
Phong Nha Cave, a 7.7-kilometer cave with an underground river which is almost 14 kilometers long, is in the same national park as the Son Doong. Tourists can only reach the first 1.5 kilometers, but most are contented with several grottoes, enormous stalactites, cave lakes, and towering stalagmites in this first segment alone. Phong Nha cave, one of Vietnam's most famous visitor sights is much easier to reach than Son Dong. A hike and camping trip through the national park will bring you nearer to nature and create an unforgettable time with your companion.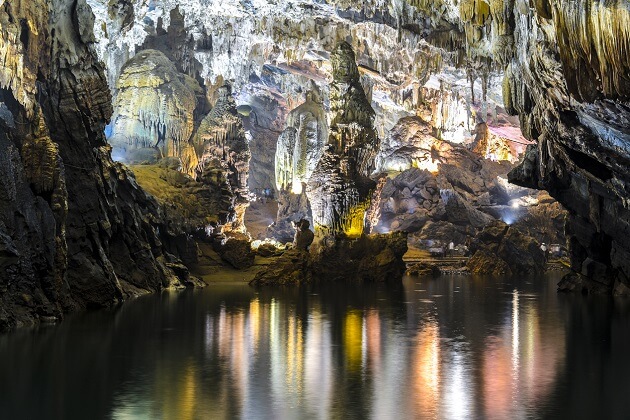 Vietnam Has Loads of Beaches
Vietnam has a long coastline extending from just north of Ha Long, on the South China Sea, into the Gulf of Thailand, where Phu Quoc islands are located. The total length is over 3,444 kilometers in a pretty 'S' shape. With that in mind, it is easy to understand why Vietnam has so many beaches. And lucky for them, most of these tropical shores are one of the most beautiful in the world. The most famous sites are Nha Trang, Mui Ne, Con Dao, Da Nang. There are also beaches near Saigon, like Ho Tram and Vung Tau, which allow you to take an escape journey from the crowded city.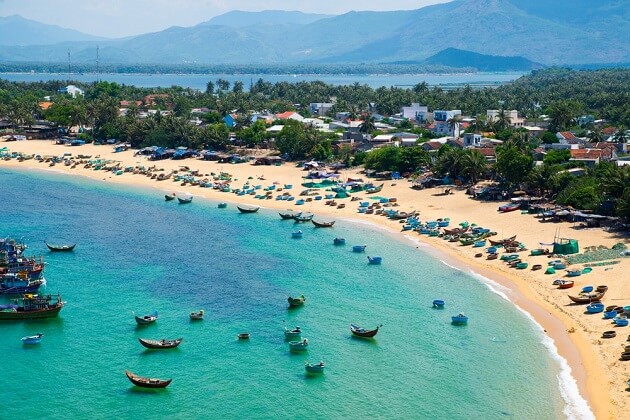 Vietnam Has Loads of Islands
You have probably heard of Phu Quoc and Cat Ba as the most famous islands in Vietnam. However, in Vietnam, there are also tons of off-road islands visited mainly by local people and adventurous tourists only. If you are looking for a unique experience in an untouched destination, Vietnam remote islands are the place to go. With crystal transparent waters, powdery white sand and serenity await you, hurry up and pack your bags.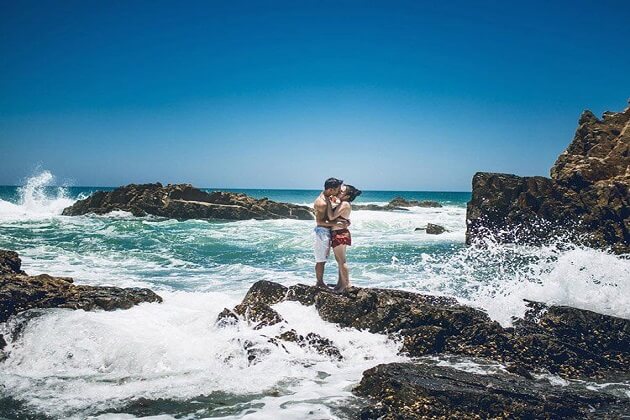 Amazing Ha Long Bay
Do you how long it took to form the Ha Long Bay karsts? Here a hint: it wasn't a day or two. The answer is about 20 million years! Amazing, right?
The total area of the region is 1,553 km2. The complex includes up to 2,000 islets with a key bay area comprised of 775 islets. It is one of the most bio developed areas of Vietnam, with tens of thousands of years of indications of human living. A luxury overnight trip through the karsts to watch the sunset or sunrise from the deck is one of the best ways to enjoy that beautiful masterpiece of nature. A well-developed coastal resort with a fun park along the coast and high-speed cables over the water are available in the nearby town.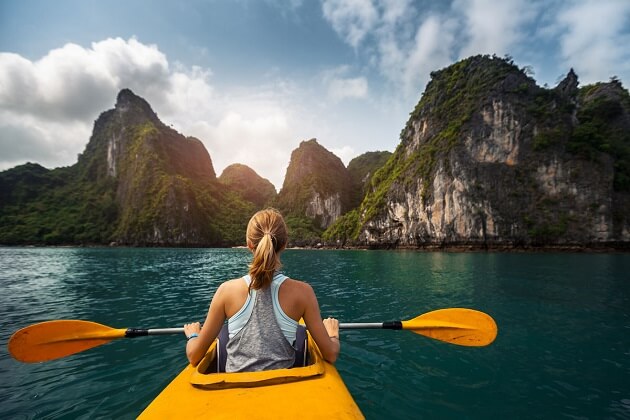 The Hidden Gem Next to Ha Long Bay
Bai Tu Long Bay is an off-track location that has lately been highly sought after by global visitors, located in the East of Ha Long Bay, close to the China-Vietnam frontiers. If you like to escape from the crowds but still like to see splendid natural scenery, this is where you should be heading toward.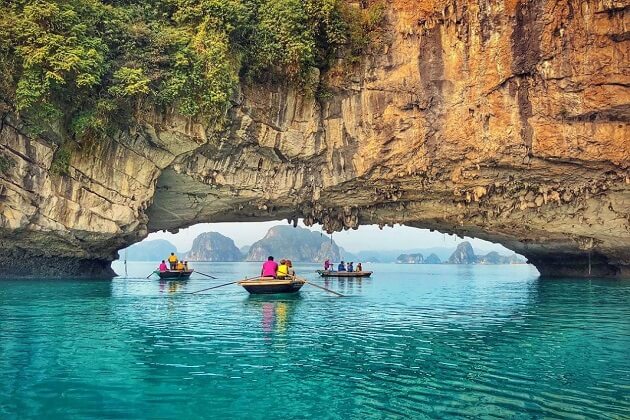 Favorable Weather
Winter may be the best time for beach and island vacations, but feel free to travel Vietnam at other seasons. The country also has elevated altitudes like Da Lat, Sa Pa where the climate is chilly. After spending your time there, you can go to the lowlands at tropical temperatures and lots of sunshine. Therefore, Vietnam has always been a diverse travel destination that never fails to amaze tourists worldwide.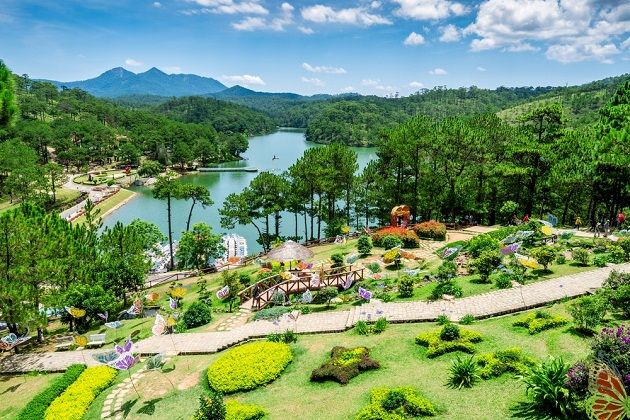 People in Vietnam – Important Things to Know When Travel to Vietnam
First Human Life on Vietnam Land Was 2 Million Years Ago
In Vietnam, archeological excavations have shown signs of residence of the Homo habilis from the Paleolithic era, which is 2-2,5 million years ago. Also, in some provinces in the north of Vietnam, a 500000-year-old fossil of a Homo Erectus was also discovered. If you are interested, go to the Quang Ninh Museum at Ha Long Bay. With three levels of natural and cultural history, the museum has some fascinating ancient artifacts that belong to the prehistoric period.
The Vietnamese are Proud of Their Ancient Bronze Drum
The Dong Son culture was very developed in the Red River valley in Northern Vietnam 3000 years ago. They are famous for the intricate and massive bronze drums with the same name, Dong Son drums. The bronze drums are adorned in complex patterns, images of battle and daily lives, wildlife, stars, and suns, weighing up to 100 Kilograms. They are one of the Dong Son culture's finest examples of fine metalworking. Visitors can go to the National Museum of Vietnamese History to see the drum artifacts.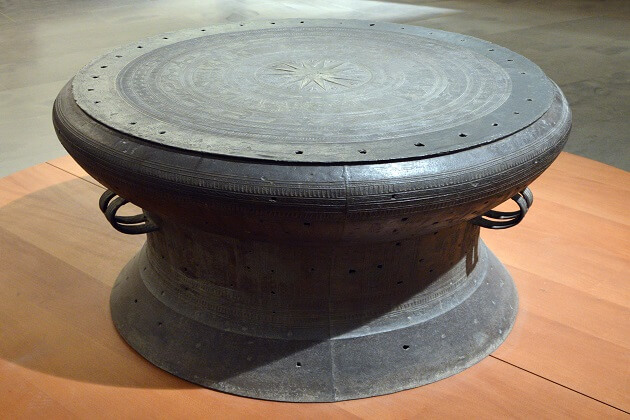 Vietnam Has Water Puppetry
Water puppetry is a traditional kind of performing art dating back to the 11th century in Northern Vietnam. The show takes place in a pool or lake that is waist-deep. It is significant for wooden and lacquered puppets controlled by bamboo rods hidden underwater. The performers would hide behind a screen to control those puppets and a traditional Vietnamese orchestra would play live music to support the performance. Watching water puppetry is a must-do activity when you are in Hanoi.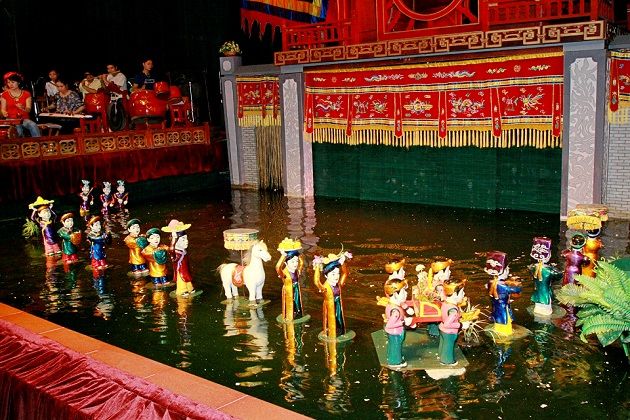 There are Two New Year Holidays
The "usual New Year" that the world celebrates on January 1st is just a short holiday in Vietnam. For the Vietnamese, their traditional New Year, which is according to the lunar calendar, is the most important holiday in a year. Usually falls into late January or early February, it is the time for house cleaning and decoration, cooking luxurious traditional meals, and hanging out. The New Year festival also witnesses "the great migration" prior to it as millions of people returned to their homeland to celebrate the special moments with their parents and family.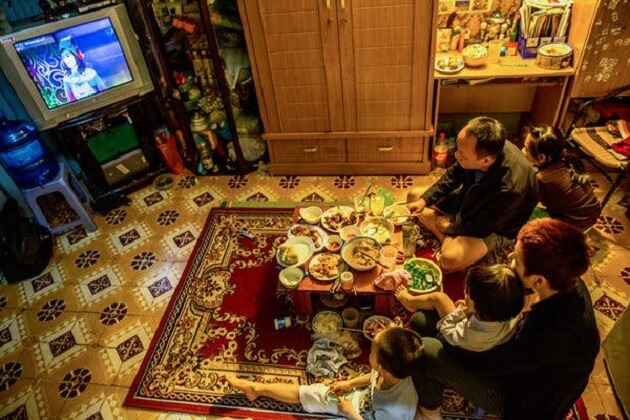 Vietnamese Cuisine
The Vietnamese Apply Philosophy to Cuisine
Everything must be balanced! That's why the Vietnamese put just enough of every flavor in a dish. The five key elements are spicy, sour, bitter, salty and sweet, which are in accordance with the five elements of metal, wood, fire, water, and earth. Maybe this is the reason why Vietnamese food is so good.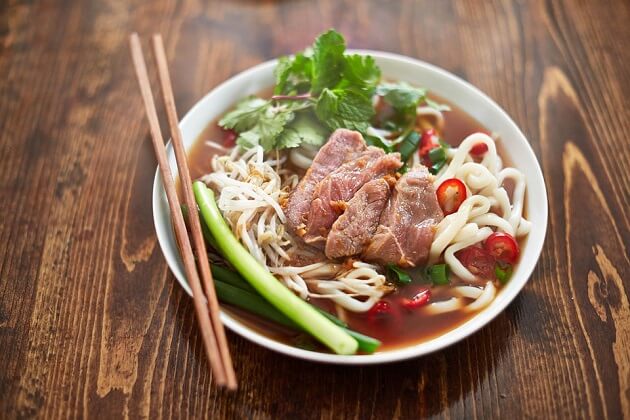 Snake Wine
Snake wine? Oh! Really? This last fact might be a little bit overwhelming for those who suffer from ophidiophobia, so watch out. Snake wine is a familiar beverage in Vietnam because people here believe that it has positive health effects. It is made by infusing an entire snake in a big glass bottle of rice wine and you don't have to worry about the venom as it is broken down by the alcohol molecules. Go to Vietnam and try a shot, I'm sure all of your friends will be amazed.