General Information
Duration: 29 days/ 28 nights
Start/ End: Siem Reap /Bangkok
Tour Route: Siem Reap – Phnom Penh – Ho Chi Minh City – Cu Chi Tunnels – Sihanoukville – Can Tho – Ho Chi Minh City – Nha Trang – Da Nang – Hoi An – Hue – Halong – Vientiane – Vang Vieng – Luang Prabang – Pak Beng – Chiang Khong – Chiang Mai
Tour Customizable: Definitely! (Tell us your specific requirements in the inquiry form)
Guides: Local Guide (English Speaking Guide, Other Languages upon Request)
Transportation: Private first-class air-conditioned vehicles
Accommodation: Rooms with private bath or shower, hotel taxes, porterage, tips, and service charges
Brief Itinerary
Cambodia
Day 01: Siem Reap Arrival
Day 02: Siem Reap – Angkor Temples
Day 03: Siem Reap – Phnom Penh
Day 04: Phnom Penh Historical Tour
Day 05: Phnom Penh – Sihanoukville
Day 06: Sihanoukville Boat Trip
Day 07: Sihanoukville – Can Tho
Vietnam
Day 08: Can Tho – Ho Chi Minh City
Day 09: Ho Chi Minh City – Nha Trang
Day 10: Nha Trang Beach Enjoyment
Day 11: Nha Trang – Da Nang
Day 12: Da Nang – Hoi An
Day 13: Hoi An Ancient Town
Day 14: Hoi An – Hue
Day 15: Hue – Hanoi
Day 16: Hanoi – Halong
Day 17: Halong – Hanoi
Day 18: Hanoi of Old Days
Laos
Day 19: Hanoi – Vientiane
Day 20: Vientiane – Vang Vieng
Day 21: Vang Vieng Discovery
Day 22: Vang Vieng – Luang Prabang
Day 23: Luang Prabang City Tour
Day 24: Luang Prabang – Pak Beng
Day 25: Pak Beng – Chiang Khong
Thailand
Day 26: Chiang Khong – Chiang Mai
Day 27: Chiang Mai – Bangkok
Day 28: Bangkok City Tour
Day 29: Bangkok Departure
Full Itinerary
Day 1: Siem Reap Arrival
You can arrive at any time. Make sure you come with your visa. Upon arrival in Siem Reap, you will meet our friendly guide and driver before check-in at the booked hotel. The rest of the day belongs to your own leisure.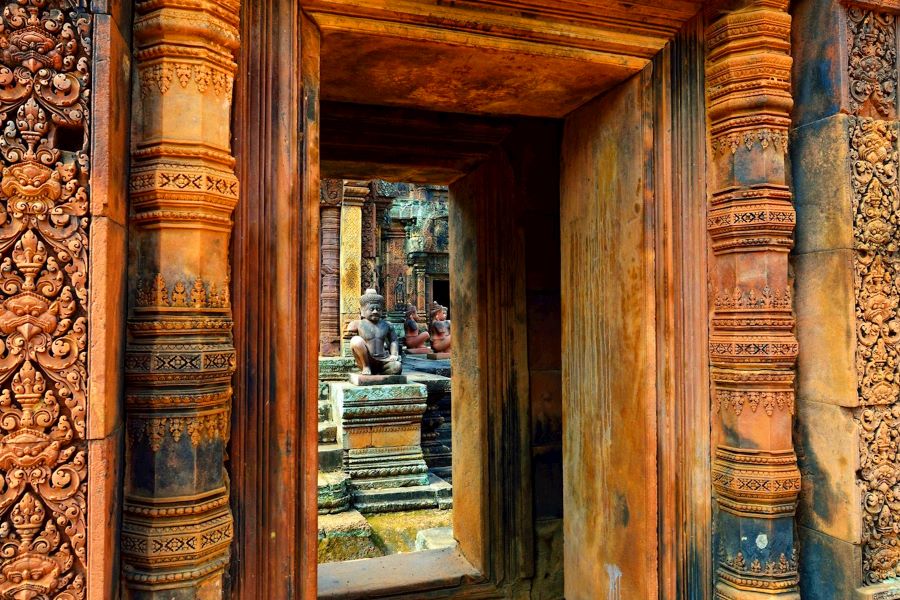 Day 2: Siem Reap – Angkor Temples (B)
Siem Reap is known as home to the Angkor Wat Temple complex and the ancient city of Angkor Thom. A guided tour of the Angkor Wat temple complex will be the next destination in your Southeast Asia Discovery 29 Days.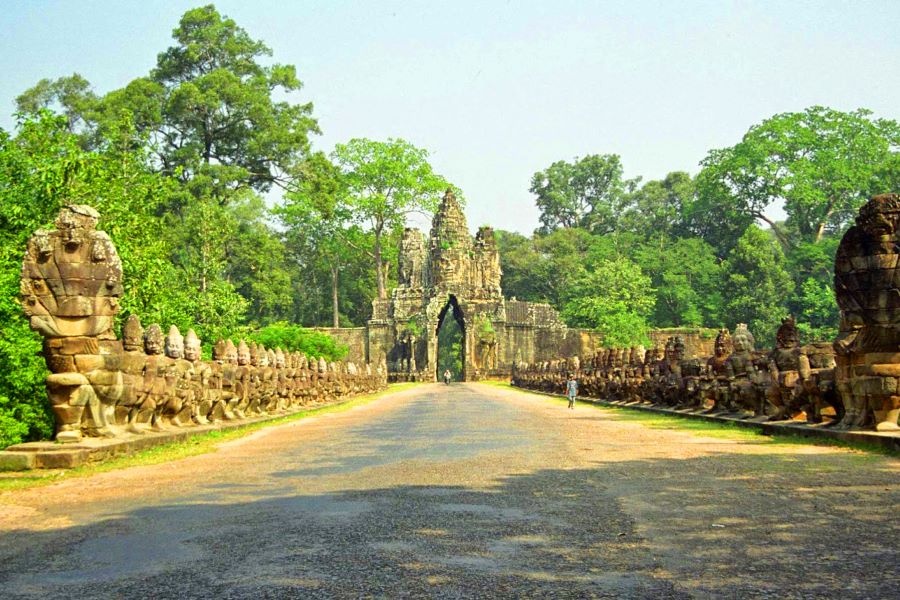 Day 3: Siem Reap – Phnom Penh (B)
After breakfast, get ready to immerse yourself in the breathtaking nature and ancient ruins of Cambodia. Upon transferring to Phnom Penh, wonderful Cambodia's capital, our tour guide will take you around the city. You will have a chance to discover a peaceful atmosphere, natural beauty, and the hospitality of people. You also choose a local bus to travel around the capital instead of walking.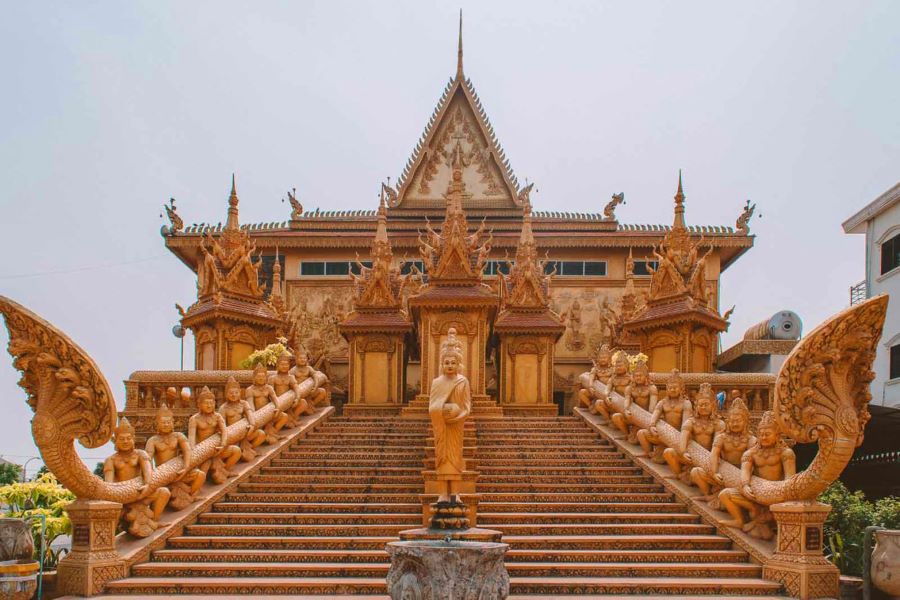 Day 4: Phnom Penh Historical Tour (B)
Today, explore include the National Museum and adjacent complex including the Silver Pagoda and Royal Palace. Visiting the Tuol Sleng Prison and the Killing Fields is a wonderful chance for you to learn about Cambodia's somber history. These destinations are reminders of the genocide that took place under Pol Pot's reign as leader of the Khmer Rouge. Additionally, Phnom Penh can be confusing, and always keep a hotel card with you when you are exploring.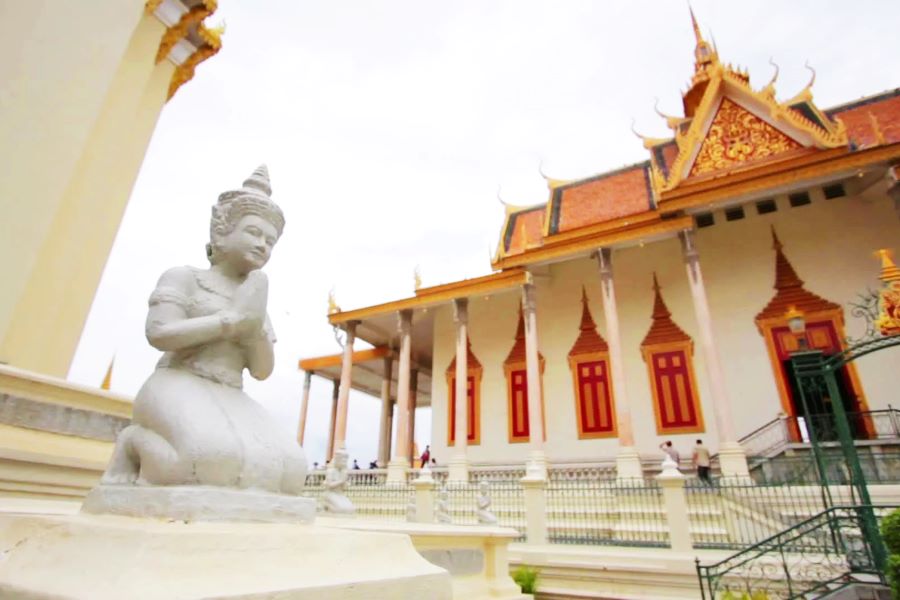 Day 5: Phnom Penh – Sihanoukville (B)
After breakfast, we depart for an interesting day of sightseeing in and around Phnom Penh and then transferring to Sihanoukville. When comes to activities in Sihanoukville, day trips to nearby islands and party cruises, snorkeling, and scuba diving are probably the most popular other-than-the-beach activities around Sihanoukville. Swimming and relaxing on the beach will be a wonderful experience for you when traveling to Sihanoukville.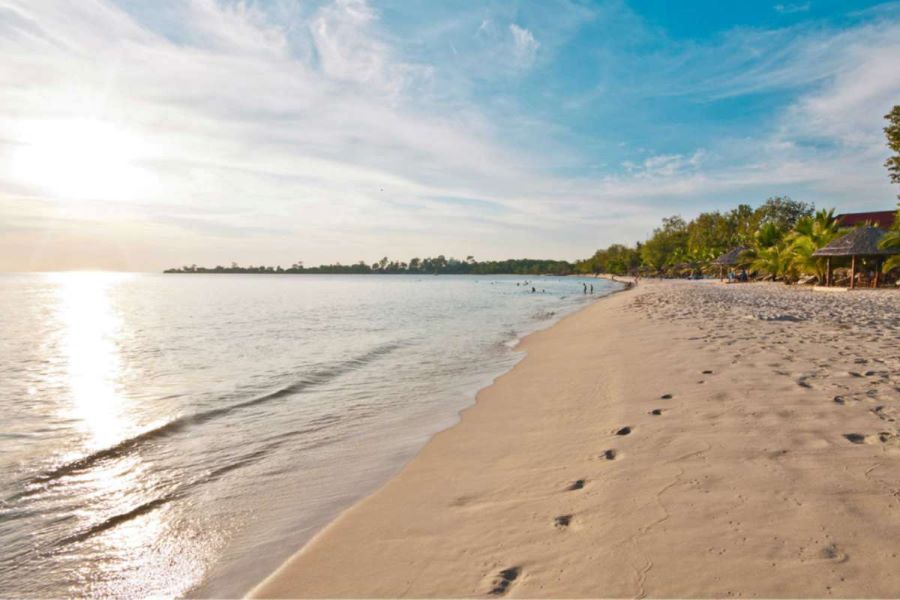 Day 6: Sihanoukville Boat Trip (B, L)
Immerse yourself in Cambodian culture and get a real taste of local life when in port in Sihanoukville with an optional snorkeling boat trip.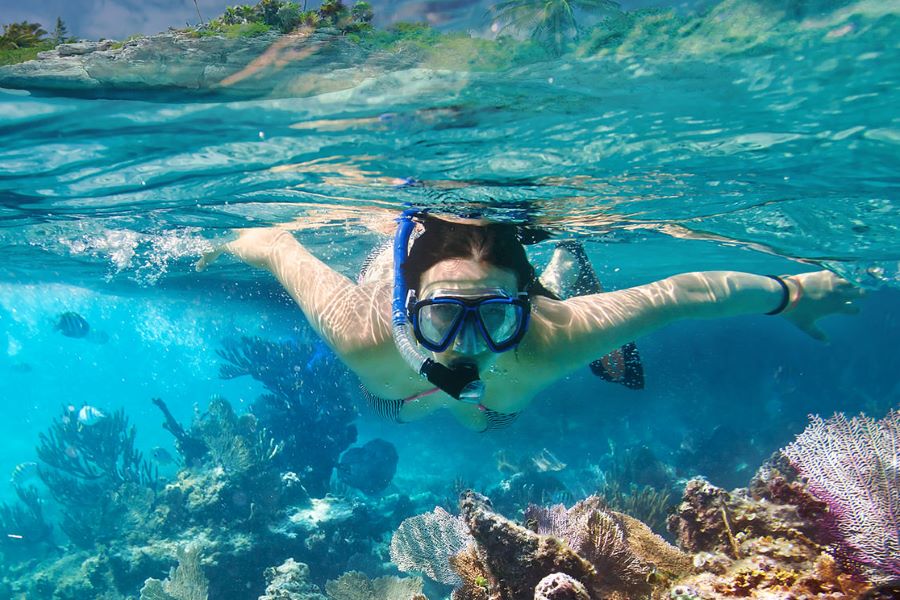 Day 7: Sihanoukville  – Can Tho (B, L, D)
After breakfast, cross into Vietnam and stay in a basic village homestay that includes dinner in Can Tho. The rest of the day is your leisure.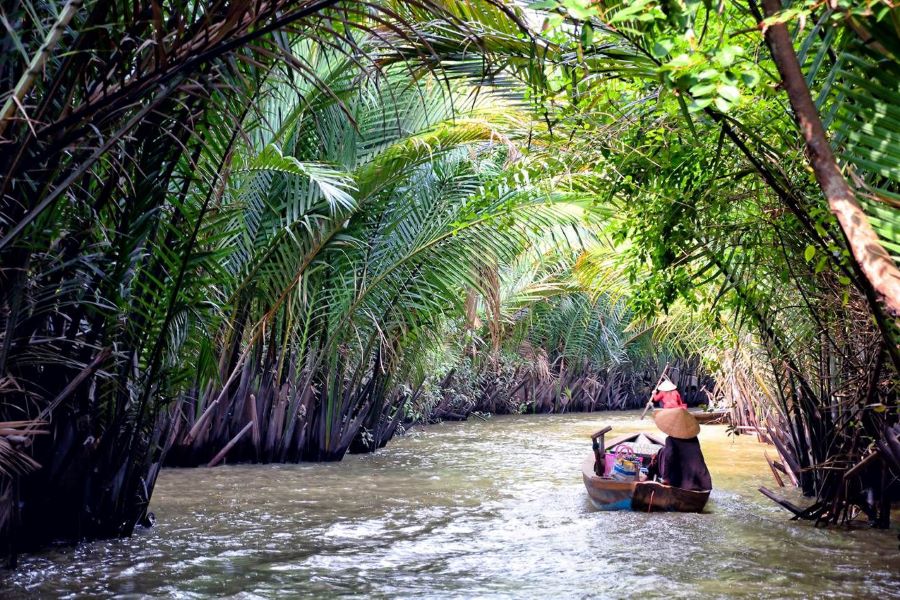 Day 8: Can Tho – Ho Chi Minh City (B, L)
Explore the nightlife beauty of Ho Chi Minh City by heading to one of the rooftop bars such as the Rex Hotel, one of the classic colonial Ho Chi Minh institutions, where there is often live music. Tasting street foods is also a must-try activity in Ho Chi Minh City.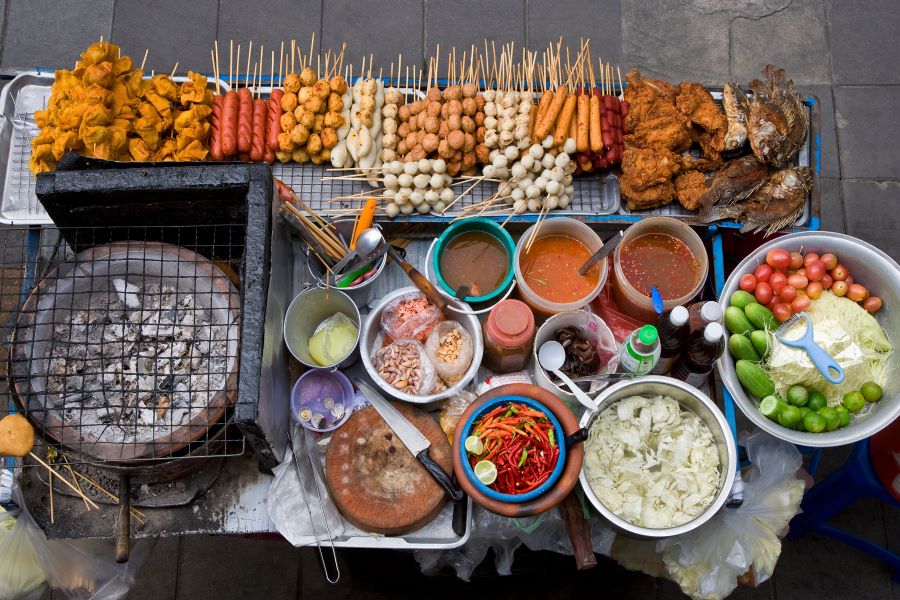 Day 9: Ho Chi Minh City – Nha Trang (B, L)
Discover the energy of Vietnam's biggest city on an orientation walk and continue exploring with free time. You should notice that the fascinating time to travel through Vietnam is during January and February, especially Tet (the Vietnamese Lunar New Year) when you can see millions of Vietnamese commute and celebrate with their families.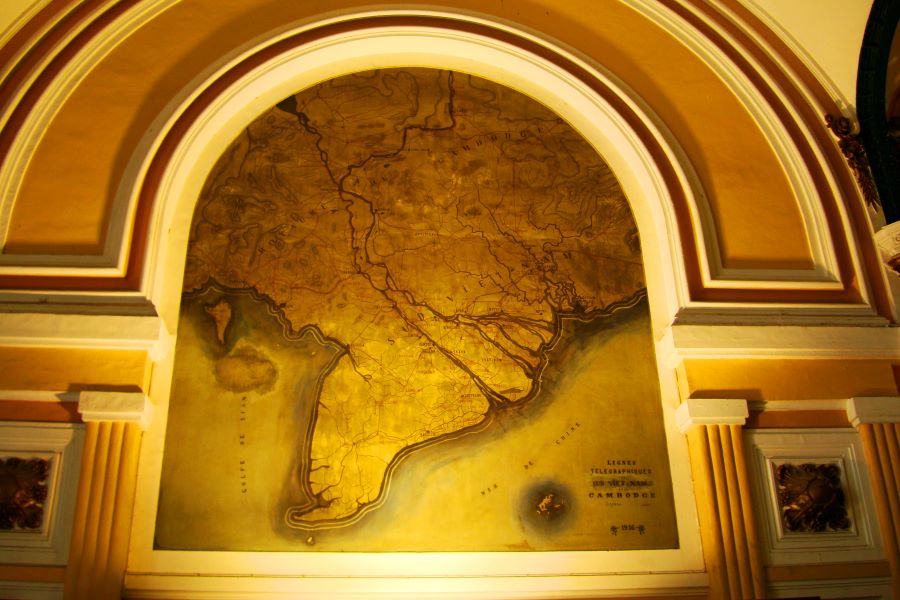 Day 10: Nha Trang Beach Enjoyment (B)
After breakfast, choose optional activities in Nha Trang including a boat trip to nearby islands for some snorkeling or a fun-filled all-day beach party.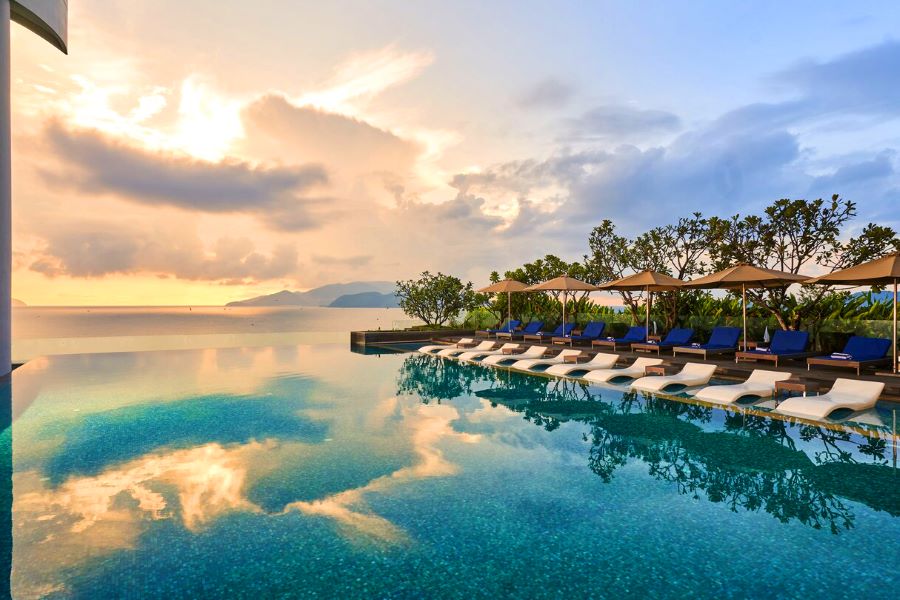 Day 11: Nha Trang – Da Nang (B)
In the evening, take an overnight train to Da Nang, a worth-living city in Vietnam. Located in the middle of Vietnam and adjacent to the East Sea, Danang is developing very early and is known to domestic and international tourists. Based on the natural advantages offered, the city is also appreciated by the modern, ancient culture and friendly people, hospitality.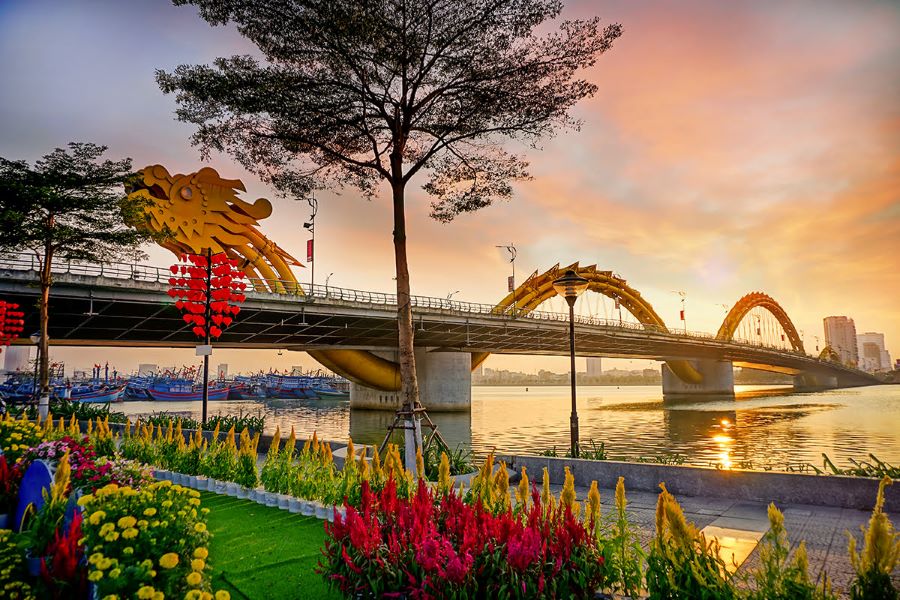 Day 12: Da Nang – Hoi An
It is only a short drive from Da Nang to the picturesque port town of Hoi An. Once known as an ancient town, Hoi An was an important trading town with strong south Chinese influence and connections. We will have a walking tour to discover the cobblestone streets, old houses of Ancient Hoi An Town.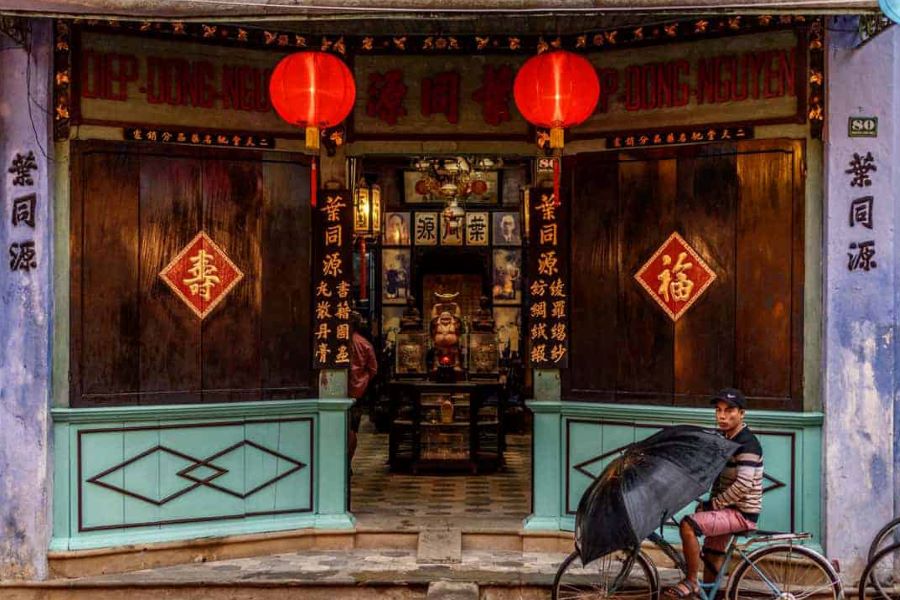 Day 13: Hoi An Ancient Town (B, L)
One of the must-try things to do in Hoi An is a noodle-making demonstration and local lunch at the G Adventures-supported Oodles of Noodles Project. Later, you can free to choose a cooking class, cycle to the beach, visit a tailor or explore the old time with free time.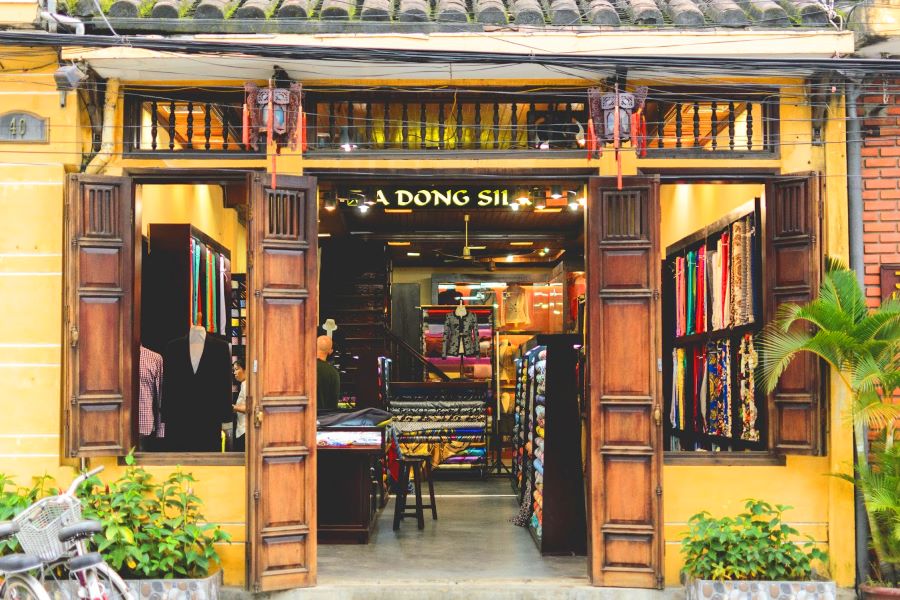 Day 14: Hoi An – Hue (B)
Continue your journey north to the city of Hue, the capital of feudal Vietnam during the Nguyen dynasty, and still a place to preserve many temples, pagodas, tombs, rivers, and parks for visitors today to admire. Hue provides a variety of fascinating activities for you to choose such as visiting the Royal Citadel and tombs, taking a Perfume River cruise, or tour the countryside by motorbike.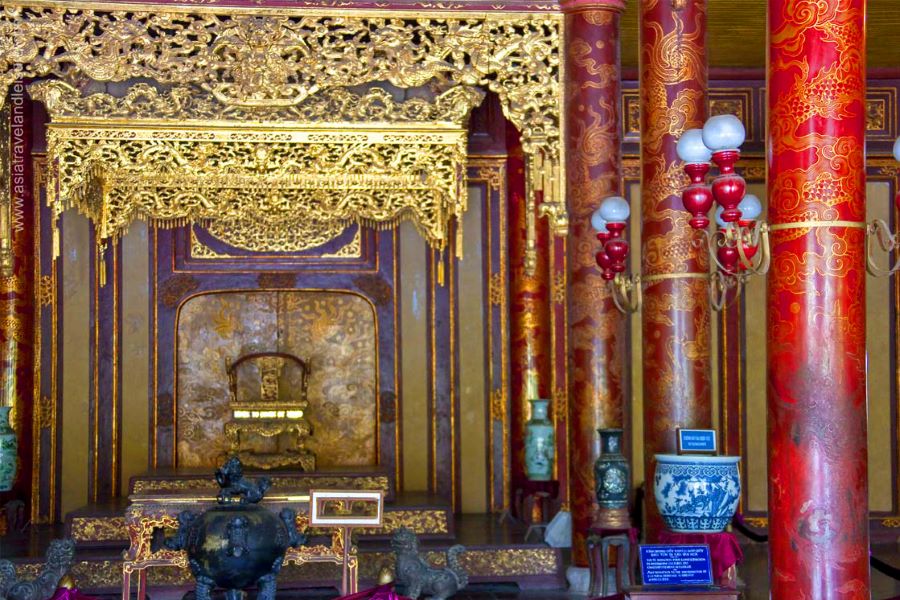 Day 15: Hue – Hanoi (B)
You will have free time in Hue. Afterward, take an overnight train to Hanoi.
Day 16: Hanoi – Halong Bay (B, L, D)
After a quite long overnight train from Hue to Hanoi, you arrive early morning to bustling Hanoi, the capital of Vietnam. Soak up quickly the sights and sounds of Hanoi, transfer to a private bus, and head to the beautiful and famous Halong Bay. Halong Bay junk boat trip is included in this tour.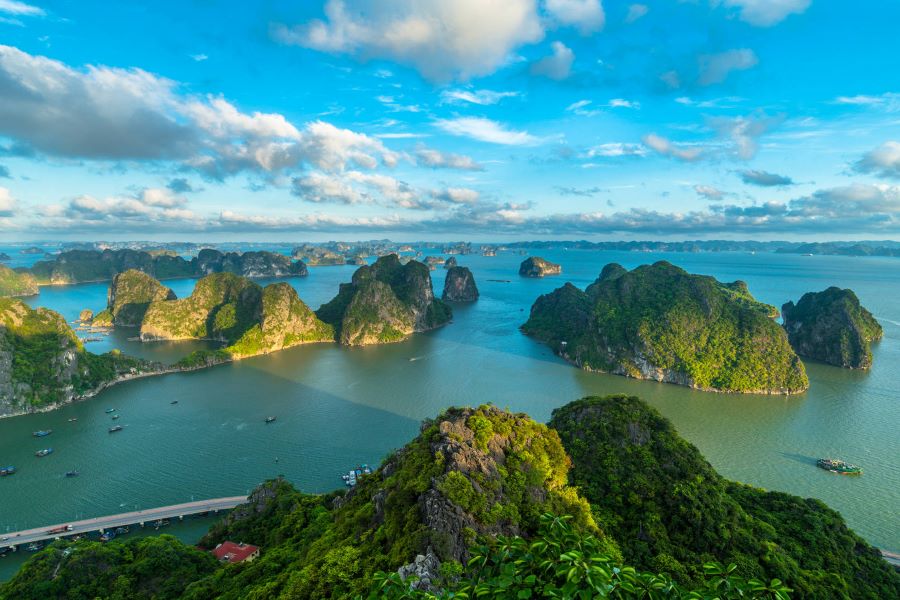 Day 17: Halong Bay – Hanoi (B)
Say goodbye to Halong Bay this morning as we turn back to Hanoi city. Upon arrival, you are getting to know Hanoi with an orientation walk through the Old Quarter. There is a wide range of must-see destinations there such as Ho Chi Minh's Mausoleum, the Temple of Literature, Hoa Lo Prison, Hoan Kiem Lake, or Shops in the Old Quarter.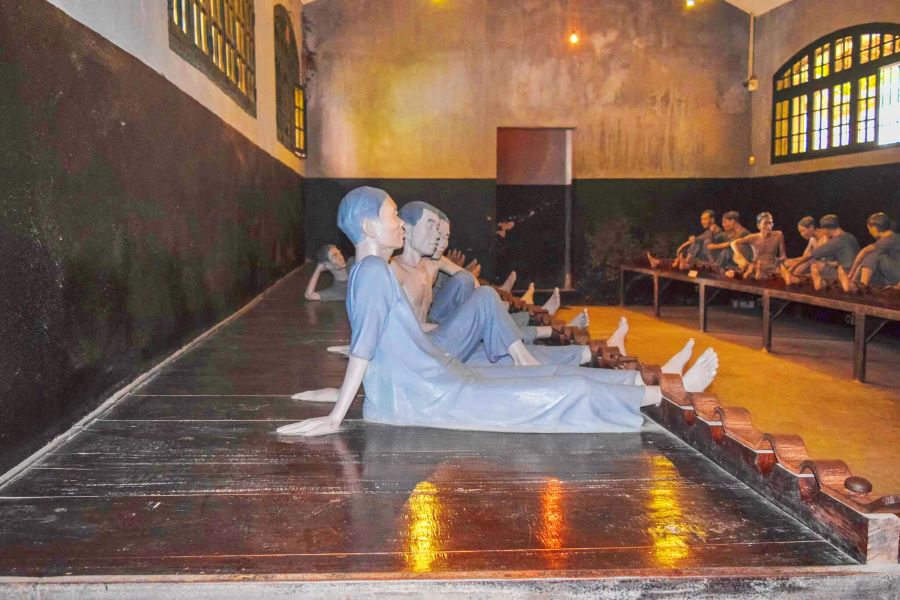 Day 18: Hanoi of Old Days (B, L)
After breakfast, morning is free for you to spend time exploring Hanoi city, where travelers will find well-preserved colonial buildings, interesting parks, ancient pagodas, temples, and unique museums within the city center.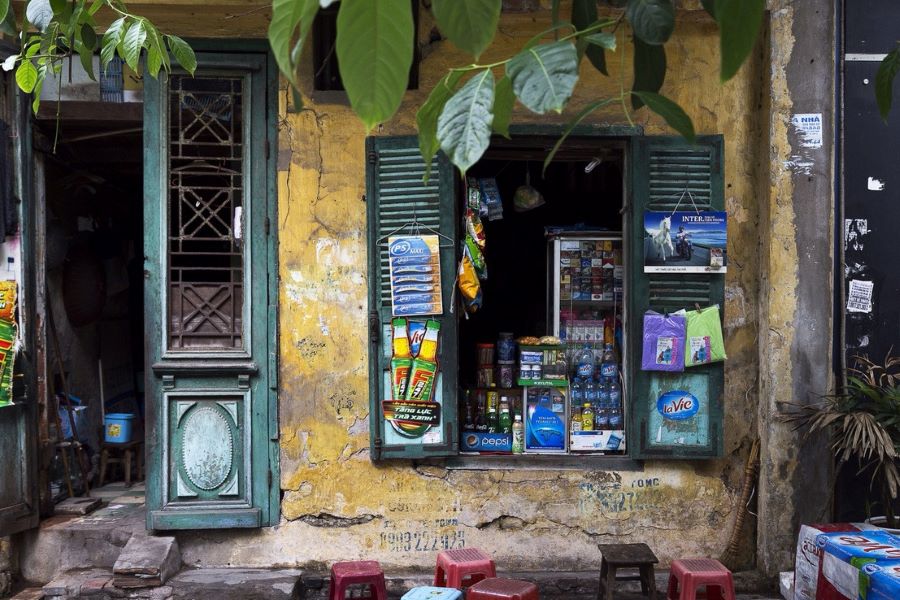 Day 19: Hanoi – Vientiane (B)
You have time to explore a bit of Hanoi in the morning before an afternoon flight to the capital of Laos, Vientiane. It may take 1.25 hours on the flight. When arriving in Laos, there is a wealth of cultural landscapes to discover on foot, by bicycle, or for the less energetic, by tuk-tuk.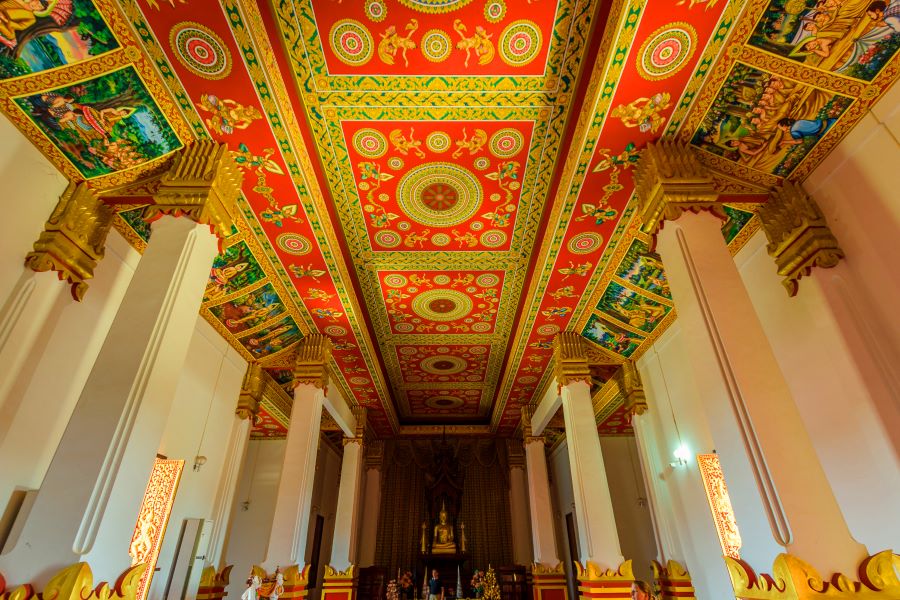 Our tour guide and driver will take you to Laos' most important national monument, Pha That Luang, or meander down the dusty riverside tracks to explore villages full of children, dogs, and chickens. It is worth visiting Vientiane's vibrant, colorful morning market (which incidentally is open all day), to find plenty of local treasures. One of the greatest ways to round off the day is by enjoying a spectacular sunset over the Mekong River.
Day 20: Vientiane – Vang Vieng (B)
After breakfast, a picturesque drive north takes us to beautiful Vang Vieng, a piece of heaven on earth in Laos. Surrounded by scenic landscapes ranging from mountains to rivers and limestone cliffs to rice fields, this small and scenic town offers a long list of attractive destinations.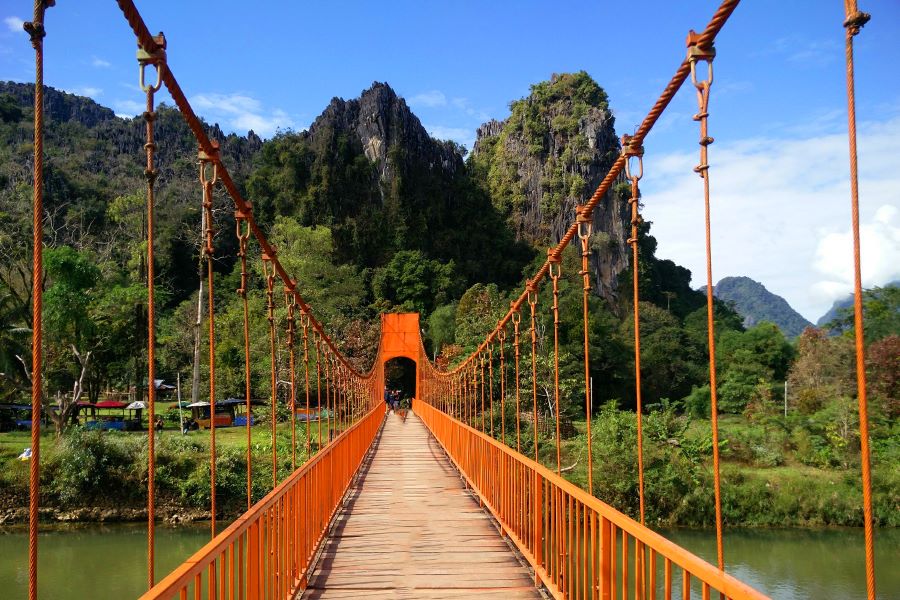 Day 21: Vang Vieng Discovery (B)
Today is time for you to explore a variety of attractions and activities in Vang Vieng. There is a selection of fun activities range from river kayaking to forest hiking and sightseeing in this lovely area by boat. Those who are looking for more adventure and thrills will be ready to know that Vang Vieng and its surroundings are famous for having the best rock climbing in the region. After a hard day, soak in the natural beauty of Vang Vieng as the sunset over the river.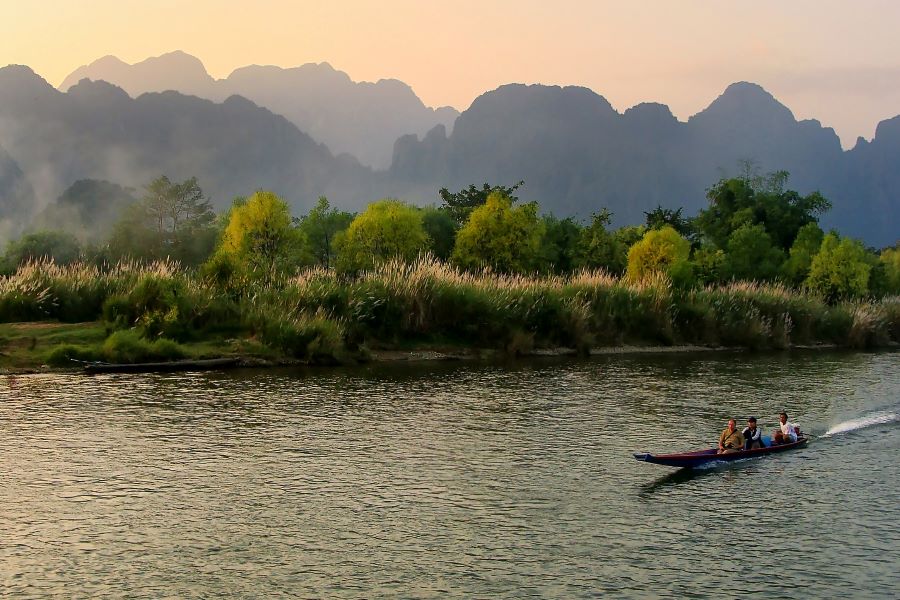 Day 22: Vang Vieng – Luang Prabang (B)
This morning travel from Vang Vieng to Luang Prabang, the ancient town of northern Laos, was designated a UNESCO World Heritage Site in 1995. Considered by many travelers and writers as being the heart of Laotian culture, the tiny town is 700 meters above sea level at the confluence of the Nam Khan and Mekong Rivers and encircled by mountains and hills.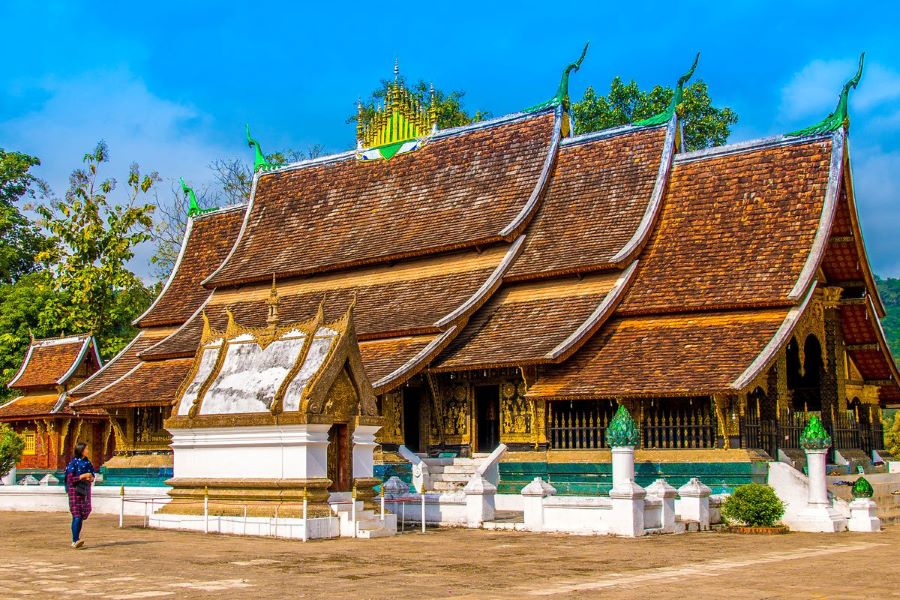 Day 23: Luang Prabang City Tour (B)
After breakfast, explore traditional Laotian Culture by giving daily alms to monkeys in Luang Prabang. Monkeys are only allowed to eat food that has been donated to them before noon. On one of your mornings here, you should not miss the wonderful scenery of sunrise and watch one of the most important religious ceremonies in Laos. This is simply an unforgettable experience.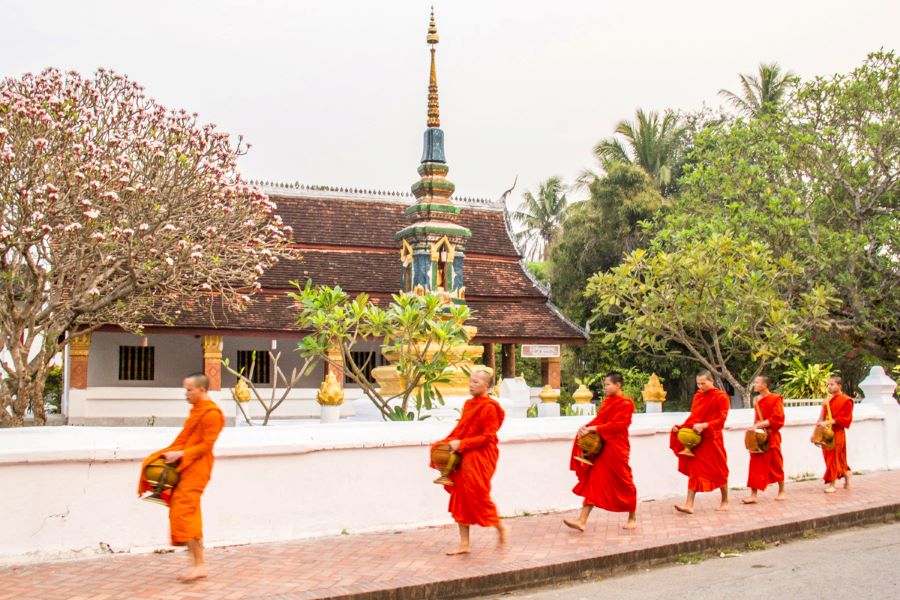 Day 24: Luang Prabang – Pak Beng (B, L)
The best time to enjoy Pak Beng is late afternoon from on high at one of the restaurant balconies clinging to its vertiginous slope, watching the Mekong slide indolently by in a churn of gingery eddies, significantly framed by huge boulders and sharp jungle banks. Board our boat for the two-day journey up the mighty Mekong River making our way through Pak Beng to Chiang Khong.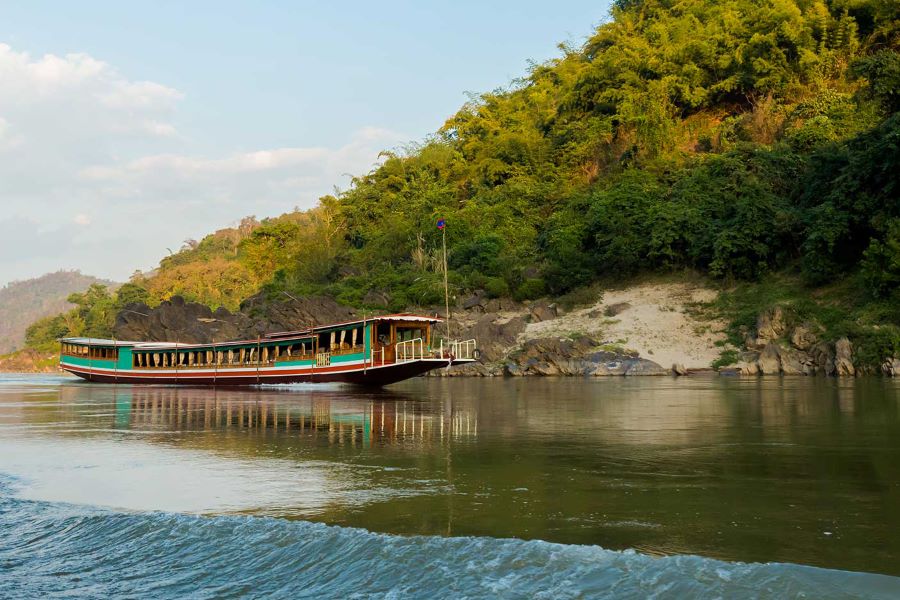 Day 25: Pak Beng – Chiang Khong (B, L)
This morning we re-board our boat and continue our leisurely cruise along the river before arriving at the Laos/Thai border and crossing to Chiang Khong in the late afternoon. Here, we stamped out of Laos, easily obtained our Thailand visas on arrival, and then entered another new country for the Earth trekkers.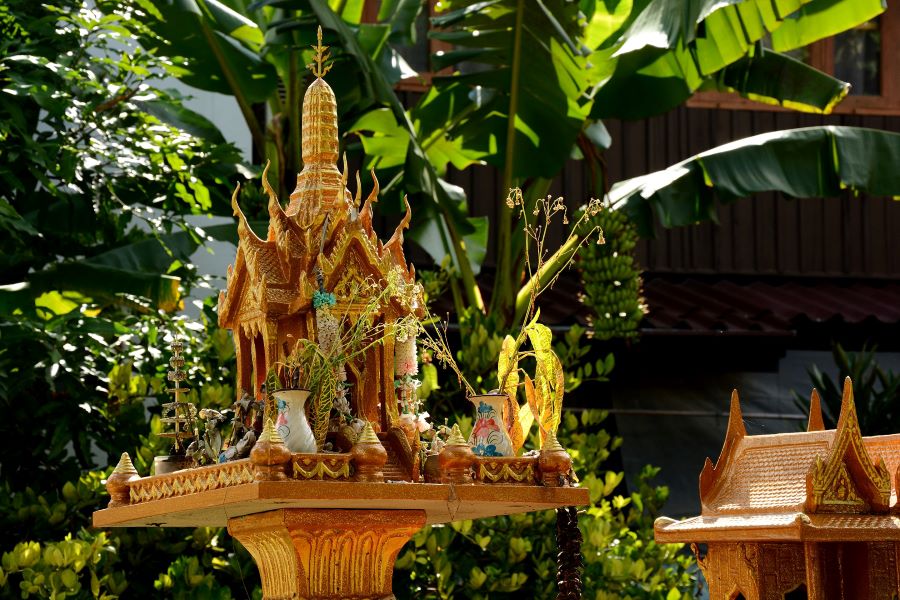 Day 26: Chiang Khong – Chiang Mai (B, L)
Depart Chiang Khong after breakfast, we drive to Chiang Mai, the largest and most culturally significant city in northern Thailand and the main base of activities for most travelers who come up north. In the afternoon, you have free time to explore this fascinating city, which is full of culture, friendly locals, incredible food markets, dozens of beautiful temples, a relaxed vibe, beautiful landscapes.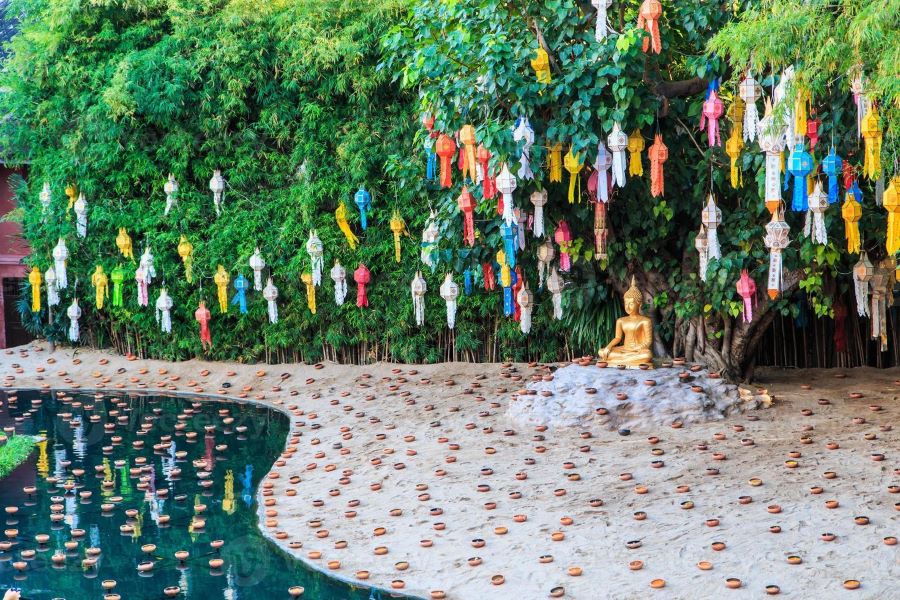 Day 27: Chiang Mai – Bangkok (B)
Today, why not try your hand at local cuisine with a Thai cooking class? Thai food is a true delight for your taste buds, which is hard to find such an incredible balance of sweet, spicy, and salty in the same dish. Some other options including a visit to the magnificent temple of Doi Suthep standing watch over the city from the hills above, taking a bicycle ride in the countryside, or embracing the bizarre by getting a massage from the training school at the local woman's prison. After that, in the evening, we are going to catch an overnight train to Bangkok, taking about 12.00 – 13.00 hours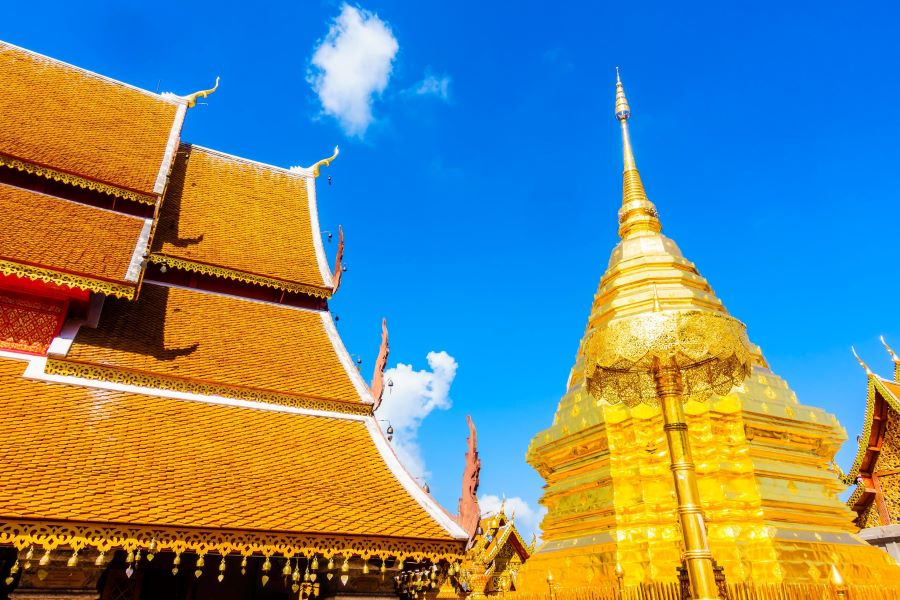 Day 28: Bangkok City Tour (B, L)
We will arrive early in the morning in Bangkok, Thailand's capital city. The day is leisure time for you to explore a series of significant sights. The Grand Palace, National Museum, Wat Pho, and Jim Thompson's House are just a few suggestions for your journey. We take you on a trip along the Chao Praya river and through the canals (or klongs) gives you a different perspective of daily life in this busy city. In the evening, we will say goodbye and enjoy a Thai meal and perhaps a beer together to celebrate the end of an amazing journey.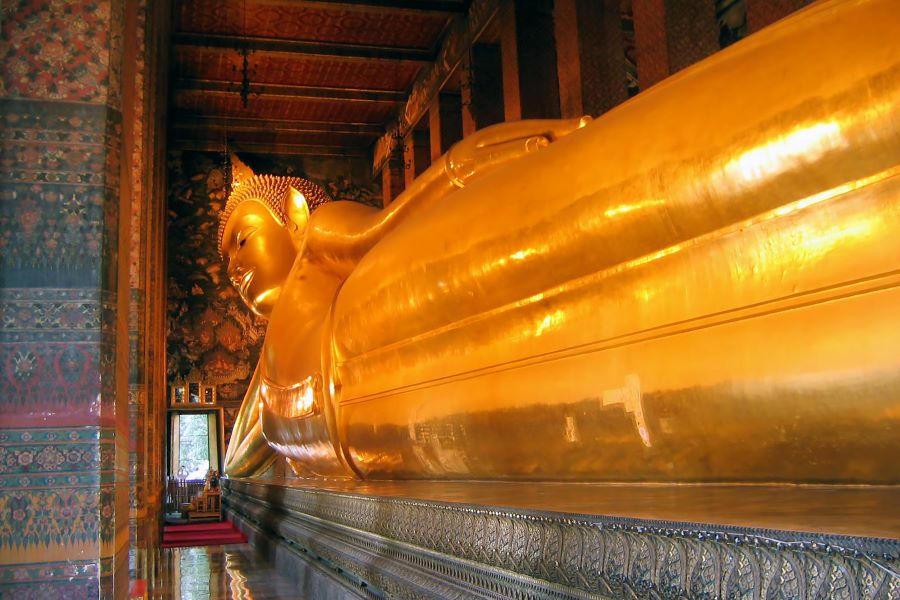 Day 29: Bangkok (B)
Your journey ends at any time. You have leisure time to rest and relax upon the amazing trip before taking a departure flight back home. We wish you have an unforgettable Asia tour with our itinerary.