Myanmar is a country with rich culture and diverse ethnic groups in South East Asia. But you are probably asking yourself: When is the best time to go if you want to travel Myanmar? Travelers who are interested in discovering this Asian gemstone will have the chance to experience a typical tropical monsoon climate. In order to have the best holiday, travelers are advised to plan their trip according to Myanmar's weather or they will stumble upon extremely heavy rain or intense heat. But don't you worry because Multi-Country Asia Tours is here to give you useful information for the best Asia tours, especially in Myanmar.
What is the Best Time to Visit Myanmar?
Overall, it is recommended that tourists should visit Myanmar in the dry season of November to February. The weather during this time of the year is generally cool, and the lesser rain makes it easier to travel around.
Myanmar Weather – Good Season to Visit Myanmar
Cool and dry season: October to February
What is the weather like in Myanmar in the cool and dry season?
When should you visit Myanmar? As I said before, the best time to visit Myanmar is in the cool and dry season. The temperature during the day is perfect for traveling: 27°C to 31°C; and at night time is around 15°C to 19°C. There will only be some raining at the beginning of October as a result of the rainy season that had just past but not enough to cause trouble for tourism activities. The rest of the season is dry weather.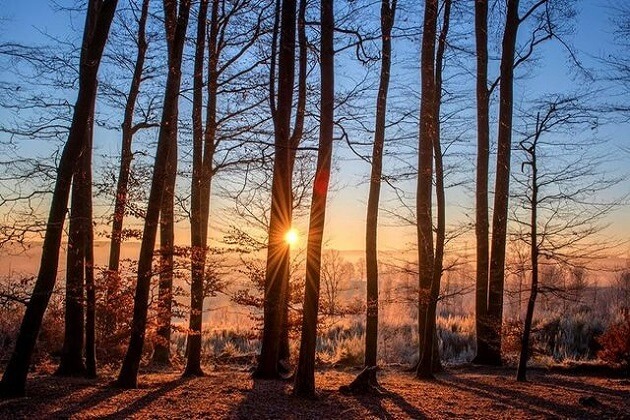 What to bring?
Travelers expecting to visit Myanmar in October should prepare an umbrella or a raincoat. Other than that raining is not something to worry about. You can bring a light jacket in order to keep warm for outdoor activities after sunset.
Hot season: March to May
What is the weather like in Myanmar in the hot season?
Heat is the main problems making this time of the year is not really the best time to visit Myanmar. Daytime temperature varies from 31°C to 34°C, which is not very comfortable to enjoy your trip outdoor. At night, the temperature will drop to a much more enjoyable range, around 23°C to 25°C.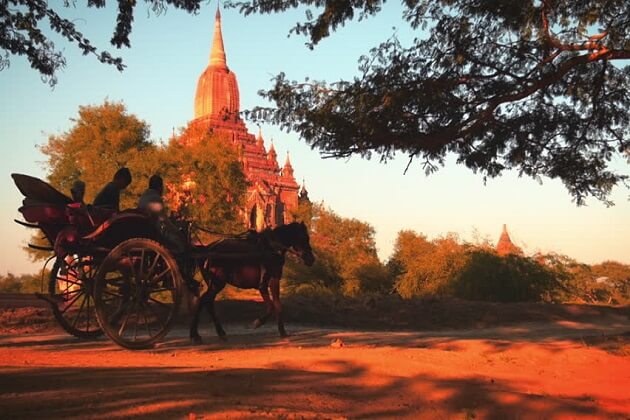 What to bring?
Tourists are advised to bring clothes made of lightweight and breathable materials. Natural fibers like cotton are good at soaking up sweat and make them easy to evaporate. Avoid synthetic fabric as they trap heat and cause irritation. Hats, sunglasses, and sunblock should also be brought along to protect yourself from UV rays of the sunlight.
Rainy season: June to September
What is the weather like in Myanmar in the rainy season?
The temperature in the rainy season is very similar to the cool and dry season, but the biggest difference is the extremely heavy load of rain. The average rainfall in some regions like Yangon in August can get as high as 600mm.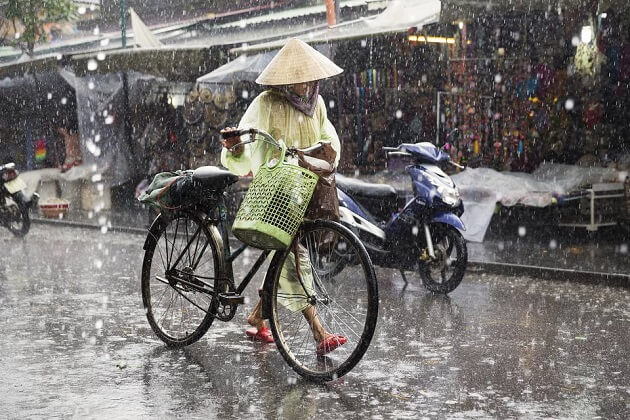 What to bring?
If you are interested in traveling to Burma during this season, umbrellas and raincoats are must-have items. Also leave your expensive, fancy shoes at home because the streets will be flooded in water after a long heavy rain. Durable shoes or cheap flip flops are recommended. Make sure to bring along a few extra clothes to changes when needed. Road damage can make some remote destination inaccessible, so make sure to check on the news before you go.
On the other hand, tourists coming at this time of the year will not have to suffer the crowdedness of the busy season. Another extra point is the beautiful green scenery of the rainforest and the rice fields. Perfect time for those who are interested in photography.
Best Time to Travel to Myanmar By Region
Inle lake
Inle Lake is the perfect destination for travelers who would like to visit Myanmar during the hot season because this gorgeous lake is famous for having cool weather all year round. If you plan to visit the fishing sites in the early morning or have a boat tour in the late afternoon, make sure to bring a light jacket or a scarf.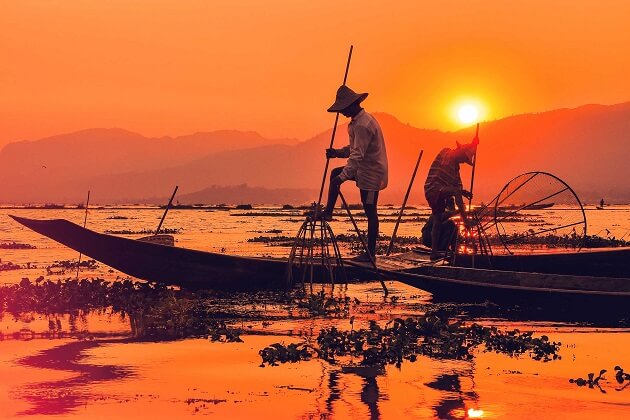 Mandalay
Located in the center of Upper Burma, Mandalay has significant warmer and cooler times in a year compared to other parts of the country. Cool-season will bring the temperature down to around 20 °C while the hottest months can witness exhausting heat of over 36 °C. The city also has a rainy season and a dry season. But compare to Yangon, the recorded rainfall in Mandalay is much lesser. If Mandalay is in your travel list, book your trip during the period from November to January is our advice.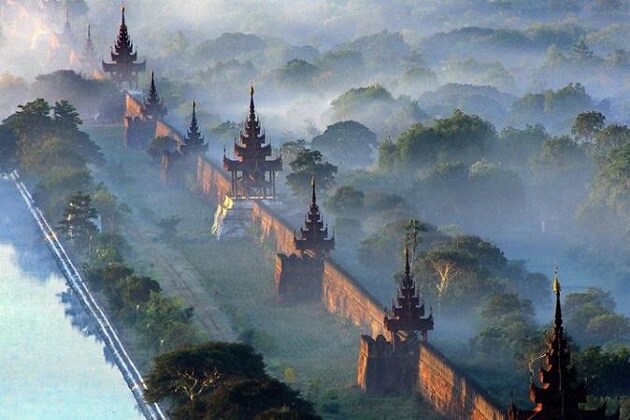 Yangon
Due to the heavy rain in the rainy season, it is best to visit Yangon's mystical golden pagodas or beautiful old buildings during the dry months of November to March.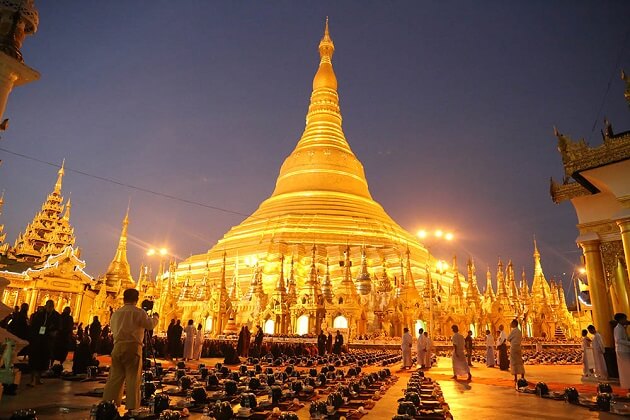 Bagan
Bagan is a charming ancient city. It has recently been recognized by UNESCO as a World Heritage. Due to the fact that it is located in the Mandalay Region, the weather in Bagan is very similar to Mandalay. The best time to visit Bagan is from October to February, but if your trip is already booked in hot months like March or April, try to arrange your activities in the early morning or after sunset.